Jupiter in Scorpio: Your Weekly Horoscope in Film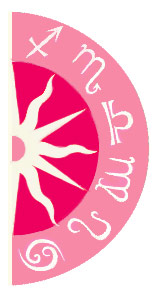 Last Holiday (2006)
Luna's the life of the party today and tomorrow, traveling through dramatic, fun-loving Leo and meeting some friends along the way!
As the moon trines each of the planets currently in Sagittarius (Venus, Sun, Mercury, and Saturn) as well as retrograde Uranus in Aries, she'll unleash some feisty, fiery energy and give us a new lease on life. Her sextile to Mars in Libra gives us an extra confidence boost to act on all that inspiration.
If, like mild-mannered department store employee Georgia (Queen Latifah) in the 2006 film Last Holiday, we've been filing our dreams away in a "book of possibilities," there's no time like the present to turn them into realities!
And there's no time like the present to use the power of tarot! Learn what lies ahead with an in-depth reading.
Jupiter in Scorpio squares the moon today, stirring up some deep, dark feelings that threaten to spoil the fun. But we can choose instead to let them fuel our fire—and we're encouraged to take this approach on Saturday when Mars also enters Scorpio. Like Georgia, who quits her job and blows her life savings on an epic vacation after a disturbing diagnosis, we're motivated to live more fully and authentically when we realize that life is short. There's a heightened sense of urgency to enjoy life, connect with others, and experience as much as we can of what the world has to offer!
On Sunday, retrograde Mercury's trine to Uranus may abruptly call our attention to areas in our lives where we haven't been totally authentic, and prompt us to make a change. But a Venus/Neptune square on the same day creates confusion about what it all means. What do we really value in life, and what does our future hold? The answers may become clearer by Tuesday, when the sun aligns with Mercury in wise and worldly Sagittarius.
Grounding Elements Pro-Tip: Unfamiliar with this rom-com starring Queen Latifah and Gerard Depardieu? Click here to watch it today!
Most Popular on
Astrology.com