Jupiter Retrograde in Gemini 2024: Dates, Meaning, & Horoscopes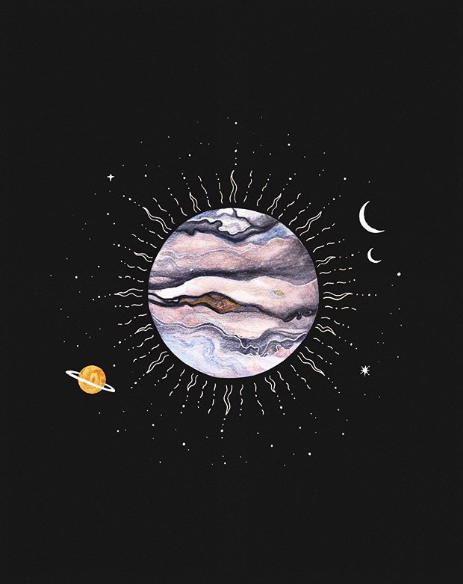 In 2024, Jupiter stations retrograde in Gemini on October 9, and stations direct on February 4, 2025.
Jupiter Retrograde in Gemini 2024: Pre & Post-Shadow Dates & Degrees
Jupiter enters the pre-retrograde shadow on July 15, 2024, at (11° 17′) Gemini.
Jupiter goes retrograde on October 9, 2024, at (21° 20′) Gemini.
Jupiter stations direct on February 4, 2025, at (11° 17′) Gemini.
Jupiter leaves the post-retrograde zone on April 30, 2025, at (21° 20′) Gemini.
Learn everything about planets in retrograde.
Jupiter Retrograde in Gemini Meaning
Jupiter isn't happy when it's in Gemini, as the air sign makes the expansive planet take a more concise and controlled look at matters. However, when retrograde in Gemini, Jupiter can flip the switch and give us a broader perspective on life. Therefore, this is one of the few planetary retrogrades that perform differently than its direct and natural motion.
If you are familiar with Tarot, you are invited to reflect during this retrograde by looking the Eight of Swords card in reverse, since that card falls in line with this planet-sign combination. In the picture depicted, the blinders on the lady fall off her eyes to the ground and she is able to see. Not only that, but the Swords, which hold her back, are no longer standing in her way. She is free to roam the world and to be herself without any constraints or consequences—this is the pure essence of this astrological transit!
Jupiter Retrograde in Gemini Key Dates
November 3: Venus in Sagittarius forms an opposition with retrograde Jupiter, making our hearts beat a lot faster for exes and past loves. We might even reach out to them in an effort to get closure or to start a brand-new journey. You may find that declarations of the heart are overboard, which is why it's best to avoid love bombing in an effort to not overpromise.
November 18: Mercury in Sagittarius forms an opposition with retrograde Jupiter, when our philosophies will be tested and our interests will be ignited, causing us to deep dive into subjects of interest.
December 4: Mercury retrograde forms an opposition with retrograde Jupiter, causing us to second-guess ourselves, and to reassess decisions that have already been made.
December 7: The Sagittarius sun forms an opposition with retrograde Jupiter, giving us a lot of confidence to take charge and embrace our beautiful selves.
December 24: Jupiter retrograde squares Saturn in Pisces, making us feel ambivalent about how we want to move forward with relationships and our careers. This isn't a time to make decisions, rather, a moment to reflect upon the path we want to take.
If you're confused about an important person or situation, a live psychic reading can bring the clarity you need!
Jupiter Retrograde in Gemini Effects
-Most intense for: Gemini, Sagittarius, Virgo, and Pisces will feel a strain in their intimate relationships. They may have trouble committing or expressing their feelings to those they care about, which will cause a hindrance to their partnerships.
-Most challenging for: Taurus, Scorpio, Cancer, and Capricorn will be apt to do a lot of soul-searching during the retrograde. It might take them a few months to connect with their true selves, so they'll have a challenging time.
-Most beneficial for: Leo, Aquarius, Libra, and Aries won't have a stressful retrograde since they'll be focusing on how they can improve matters and align with others more effectively.
Your 2024 Horoscope has vital information about how to harness Jupiter's powers!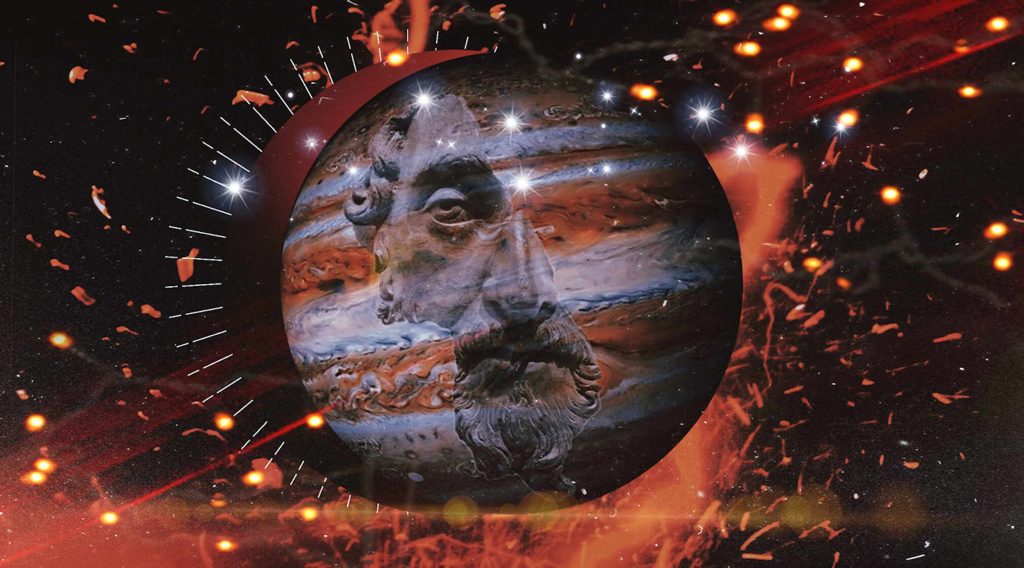 Horoscopes for Jupiter Retrograde in Gemini
Aries
If you've been stirring the pot by adding conflict to situations, it may come back to haunt you now. Instead of adding fuel to the fire, step back and keep your thoughts to yourself. Inserting yourself in situations that have nothing to do with you is only going to make others irritated at your lack of respect. The less you avoid these matters, the easier it will be to prevent conflict and drama with others.
Taurus
Although your cup will be filled and runneth over with money, decadence, and happiness—you are still searching for more things to make you happy. The lesson you will learn throughout the upcoming months of Jupiter retrograde is that you must live with it to find pure bliss. Material goods, items, and wealth can only get you so far if you are unwilling to make the necessary changes that can elevate your existence to a better and more fulfilling state of being.
Gemini
Situations from the past may resurface at this time, asking you to take the high road. The caveat is that your Mercurial mind will try to take the shortcut. This means that you might be tempted to take the lower energy of the transit. After contemplating and ruminating over how you should proceed, you will choose to lean into the righteous side. The reason is that your conscience is tugging at your heart and mind, urging you to care for matters without being sneaky.
Cancer
It may be more challenging than ever to align with the spiritual endeavor that speaks to your soul—all the more reason to try different practices and see which one fits you. You may find that astrology or yoga is the ideal match for you. Or, you may want to go deeper within yourself and the world by connecting with different religions and ways of being. Let your mind be willing and open to exploring these philosophies and facets of life.
Leo
Your friendship circle is evolving now, so you may lose track of a few of your peers and gain some new ones. This doesn't necessarily mean that certain friendships are over forever, just that you are taking a momentary break from certain people. You are yearning to connect with people who share similar interests and goals—so it's holding you back from bonding with those who share different ideals than you.
Virgo
An old professional opportunity is making its way back to you. With luck seemingly on your side, you will be able to attain the position that you have been longing for finally—or so you thought. The caveat is that you may not feel as though you were aligned with the goals and values that are required of you. Meditate on how you want to proceed. It may not be the dream job you thought it was, but it could help you progress in your career.
Libra
With your mind on overdrive, you might want to sign up for a class online. You will be cosmically urged to take on old interests and expand your knowledge. You may become so entranced with the subject that you consider changing career paths and moving towards an exciting and enlightening new profession. Before you jump into this exciting journey, think the course of action through to see if it realistically is ideal for you to take on.
Scorpio
An inheritance from a family member may come your way at this time. The only foreseeable issue is that you may not receive the funds later. The delay in receiving the money will be frustrating. However, you need to know that there are proper legal channels it must go through to get into your hands. If you have debts to pay off, you may ask for an extension now. The companies will be more than happy and likely to accommodate you.
Sagittarius
Although you have your pick of the litter when it comes to who wants to commit to you at this moment in time, you are still searching for that special someone who sparks your heart with joy and delight. You may even find this person during the retrograde, which is why it is advisable to keep your options open. You never know where they may show up, so always have an open mind and heart—most importantly, be ready for love.
Capricorn
The world may seem as though it's your oyster, which means that you are more inclined to go out and party with friends and family during this transit. The only downfall is that you may experience burnout if you don't care for yourself. Therefore, you must ensure you're not overdoing it and burning the candle at both ends. Make sure you get enough sleep and are taking care of yourself daily to ensure your health is on point.
Aquarius
This planetary retrograde will boost your optimism and desire to take chances in romance. Rather than playing it cool, you will opt to announce your innermost sentiments to the person you're crushing on and have feelings for. The only advice is to take time to date before rushing into a relationship. That way, you won't have to push your partner and see you expressing their feelings. Also, it would be best to slow down before jumping into a situation with anyone. Getting to know them is half the fun.
Pisces
If you've been looking to expand your home, it is an excellent time to contemplate whether or not you want to move. If you have any clippings or posts of homes you've been eyeing on the Internet, check and see if they are still available. You never know what can come from inquiring about the homes you like and have taken note of, which is why you should double-check the listing. Even if you don't move, this act could motivate you to do so shortly.
Store
Recommended Reports For You
Most Popular on
Astrology.com