March Astrology Forecast: When the Winds of Massive Change Blow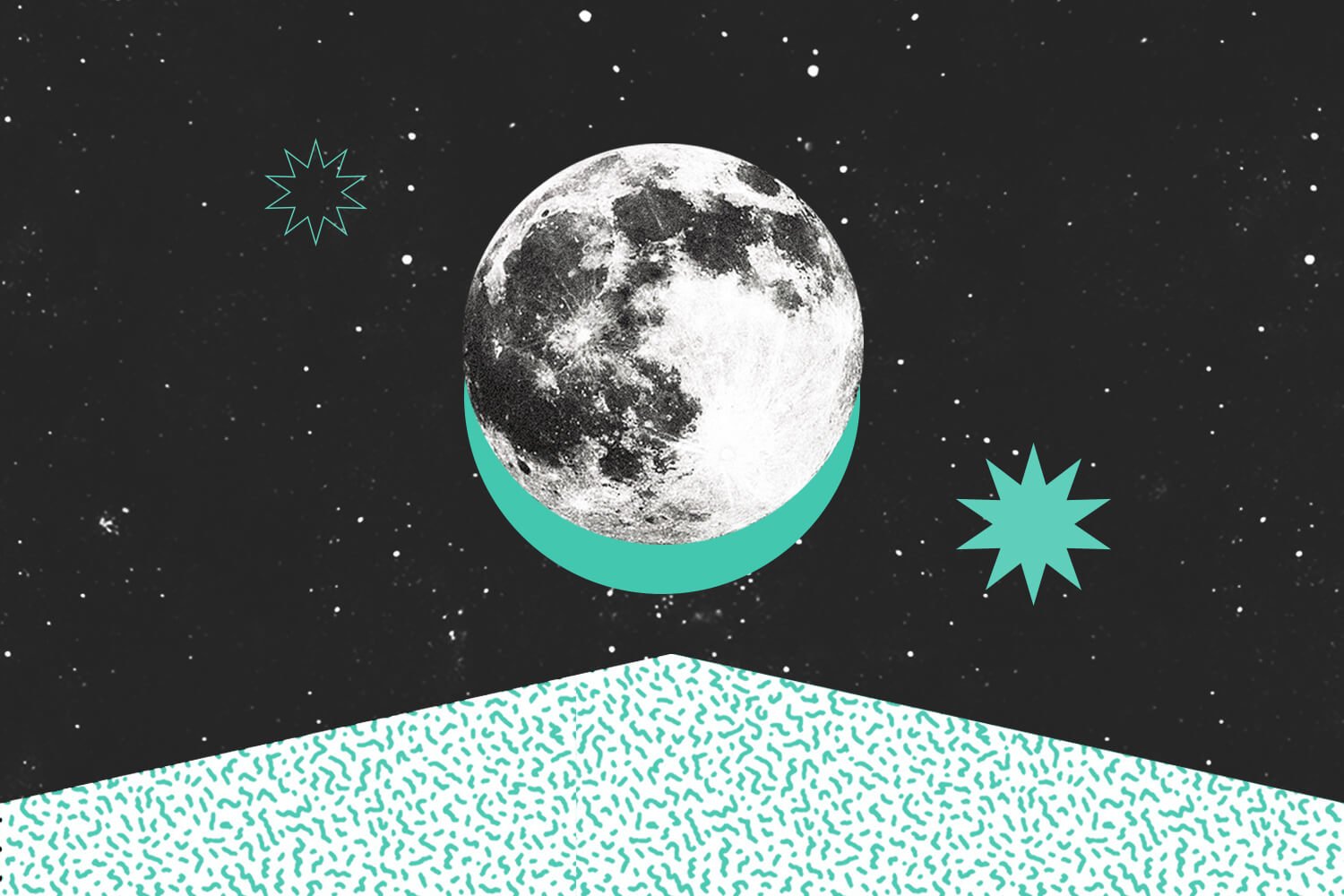 Fasten your seatbelt, as we have arrived at one of the most pivotal months of 2023! In more ways than one, the astrology of March is about cutting ties with the past so we can begin moving into the future. Professional model and astrologer Eustace Banks is excited for March and agrees, "March is the first of some pivotal months this year. For those who have been navigating life while anticipating and hoping for change to happen, March will more than likely be the month that begins this process as the pressure in one area of your life will begin to ease up."
We begin the month with Centaur Chiron, the Wounded Healer, being activated by Venus and Jupiter, in fire sign Aries. During the first half of the month, we will run into situations that will bring us to a vulnerable place, perhaps bringing back painful memories from the past. As with all Chiron transits, the only way is through! Focusing on healing—after all, it's Pisces season—will set us up for success in months to come.
March also brings the absolute end of a journey that began around October 30, when Mars went retrograde, as the God Warrior (finally) enters Cancer on March 25. If you have any natal placements in Gemini, Virgo, Sagittarius, and Pisces, you could feel a sense of relief around the month's end.
Saturn Enters Pisces
Responsibility, boundaries, and karma have a new face! As it always does, Master Teacher Saturn arrives with a fascinating entrance. On March 7 at 5:35 a.m. Pacific Time, just an hour after this month's full moon in Virgo, it enters Pisces. Saturn spends three years in each sign, so this movement is very significant at both a collective as well as a personal level. As Banks puts it, Saturn's entrance into Pisces marks the end of Saturn being in Aquarius since 2020—this is Saturn's first time not being in a zodiac sign that it rules since 2017."
This fact is not only expected to reduce Saturn's stern and cold influence we've been experiencing since 2017, but astrologers also affirm it will be a very spiritual transit when the key to thriving is learning how to better flow and let go. Banks affirms that this transit will be acting as a catalyst for spiritual, emotional, and internal growth. "Things that were once thought to be 'unrealistic' will become real. The laws of attraction and assumption will seem to be working a lot faster than usual, asking us to be very intentional with the things that we say and the actions that we take," he adds.
Venus & Juno Enters Taurus
After the intense relationship work and healing we did during the first half of March, love soars and sweet moments begin to arrive mid-month. Asteroid Juno and Venus, two strong feminine forces, have been traveling in intense territory (Aries) for weeks. As they move to Taurus, on March 11 and March 16, respectively, our romantic lives will flow easily.
Taurus is one of the strongest signs for Venus, the ultimate Love Goddess to be in. Juno—the asteroid of marriage—also feels quite comfortable in this pleasure-seeking, commitment-prone sign. And together, they will orchestrate a beautiful melody that is bound to initiate new relationships and long-term promises as the two goddesses mingle with the Lunar North Node of Destiny between March 17 and March 25. If you're looking for the perfect time to propose to someone, this might be your moment!
Astrological New Year
The Astrological New Year arrives on Monday, March 20 at 2:24 p.m. Pacific Time as the sun enters Aries. This is also the very beginning of Spring in the Northern Hemisphere and an incredibly fortunate time to initiate new things. Whatever is launched or began today and even in the following days is impregnated with the raw and initiatory energy of the sign of the Ram.
In less than twenty-four hours after the beginning of Spring, the luminaries meet at 0 degrees of Aries, on Tuesday, March 21 at 10:23 a.m. Pacific Time. Communicative Mercury, newly in the same sign, will be activated now, so expect your inbox to be full of messages of new things beginning now. People will be starting new jobs, projects, and paths. Mars—the planet of drive—also comes into the mix, instigating us to use the correct words when asking for what we desire and deserve.
Pluto Enters Aquarius
The rarest shift that occurs this month is the short tour Pluto will take in the skies of Aquarius starting March 23. While Pluto will not remain in Aquarius due to its retrograde motion taking it back to Capricorn, we will begin to experience the themes that this planet sign combination will bring.
Astrologer Theresa Reed, the author of Twist Your Fate: Manifest Success with Astrology and Tarot, agrees that "Pluto entering Aquarius is the test drive before the main journey, which begins in earnest next year. Even so, it will give a strong clue to what's ahead." Since Pluto is the planet tasked with exposing our collective shadow, Reed can already foresee the themes that we will begin to see. "During the fifteen years it spent in Capricorn, Pluto brought great change regarding governments, traditions, financial institutions, and antiquated structures. Because Capricorn is an earth sign, climate change became a real concern for citizens around the world," she says.
Reed adds that as the planet of transformation begins to shift from earth sign Capricorn to air sign Aquarius, "Pluto will begin to unearth shadowy themes associated with technology, revolution, and the collective." Reed affirms, "this transit will not be quiet nor dull. Instead, we can expect plenty of excitement as technological breakthroughs and a collective sense of renewal."
On a personal level, those of us who have any personal planets (sun, moon, rising, Mercury, Venus, or Mars) at the very beginning of the fixed signs (Taurus, Leo, Scorpio, and Aquarius), will feel it the most. Reed believes that on this level, "Pluto in Aquarius is the ideal transit to reinvent yourself, let go of the old you, and let your freak flag fly high!"
Most Popular on
Astrology.com