May Astrology Forecast: A Tectonic Eclipse Takes Us to Rare & Fortunate Alignment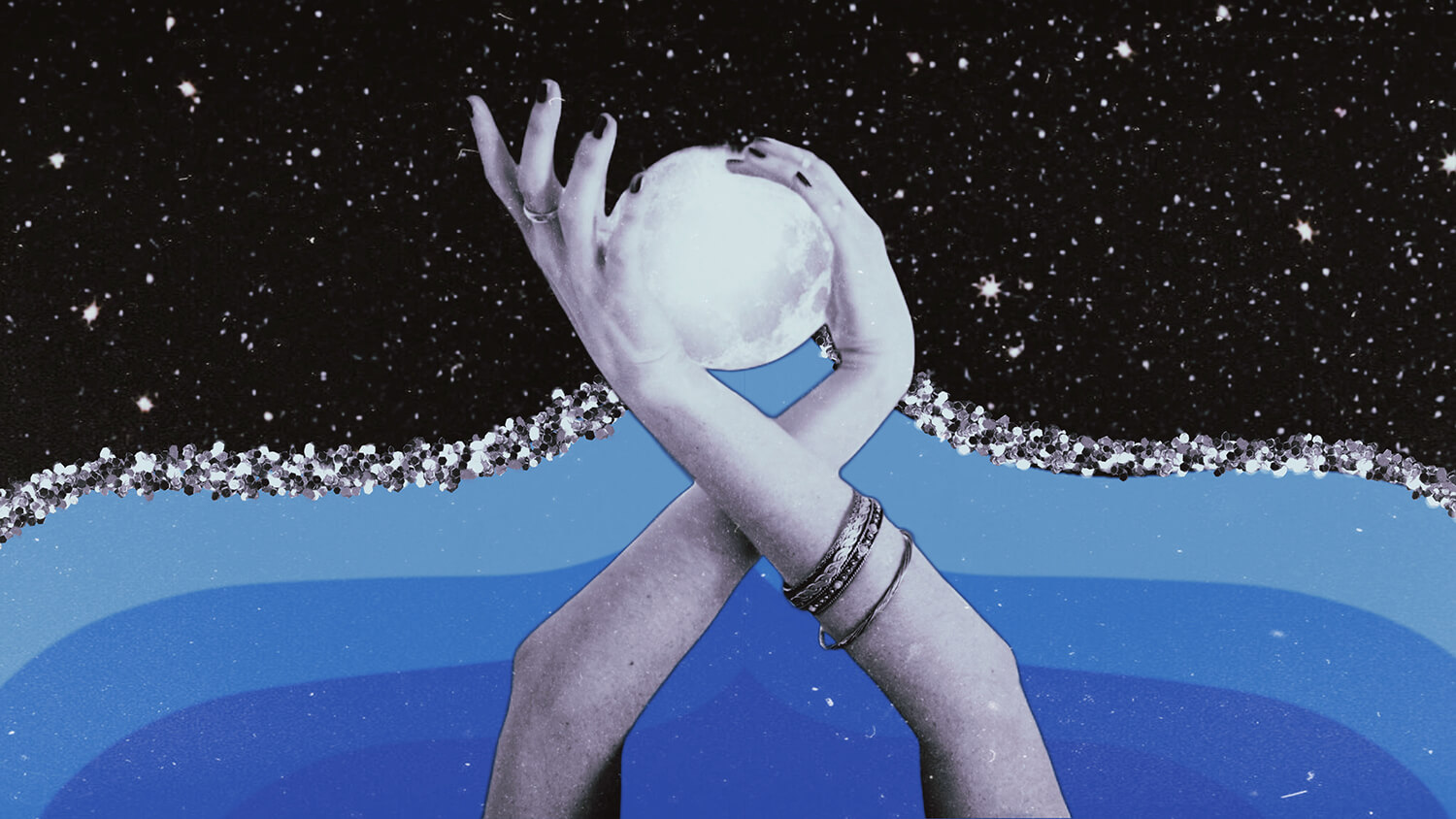 As you begin reading this article, you're most likely feeling the intense effects of the eclipse season: tiredness, confusion, and a deep sense of wonder. "What is happening next?" you must be thinking. The truth is that so far, the astrological alignments of 2023 haven't been easy for anyone!
From February to April, we had a huge and long activation of Chiron, bringing necessary learnings through painful relationship experiences. April and May overlapped the first eclipse season with Mercury retrograde, bringing the need to slow down and embrace the deepest of introspections.
According to professional astrologer and ethereal musician Tamaryn, "We are all still acclimating to the powerful currents of Pluto's first ingress into Aquarius and Saturn's entrance into Pisces. March really felt like the official start of the year around the Spring Equinox and May feels like the first time we can begin to calibrate, get our bearings, and center ourselves in the resources we need to build our dreams in this strange new world we've found ourselves in."
Indeed, it does feel like in May, the vibe truly begins to shift. However, it won't happen until midmonth that we will feel the waves of optimism impregnating the air. Before we can get a glimpse at 2023's sweetest astral transits, we will have to dance with some pretty intense forces.
Tamaryn agrees, "This month's lunar eclipse in Scorpio is the second to last in a very destabilizing series that has been challenging many—especially the fixed signs—since 2022. And luckily, the astrology of the month ahead provides a much-needed rebirth and feeling of abundance."
Full Moon Lunar Eclipse in Scorpio
The eclipse Tamaryn refers to is the sequel to the April 19 new moon solar eclipse. Happening on May 5 at 10:34 p.m. Pacific Time in the skies of Scorpio, this eclipse feels tectonic. It is the continuation of the work we did last year, which involved unrooting many of the preconceived notions we've carried for too long.
Since May of 2022, we started abandoning toxic ways of relating with one another, along with the deeply engrained need to live in crisis, survival mode. This is the shadow side of Scorpio, an energy that we will be exposed to again now. It is the universe's reminder that it is time to alchemize pain into power and fear into mastery. If there was ever a sign to call in for this tough, energetic job, it would be Scorpio, the Alchemist, and the Shaman.
Uranus—the eternal liberator—is taking the reins of the sky at this eclipse, meaning that whatever leaves our lives now is already outdated and on its way out. By taking a hard, cold look, we would realize it was preventing us from evolving and moving forward. At this eclipse, lean on that spirit of renewal and liberation that can only come from Uranus, the planetary ambassador of the future!
Jupiter in Taurus
Ten days after the eclipse and two days before Mercury goes direct, a transit many of us have been waiting for arrives! On May 16, Jupiter enters Taurus, a part of the sky it last visited in 2011 and 2012. This is positive for many reasons! For starters, Jupiter will no longer be in the same sign as Chiron, which will automatically feel like coming out of a collective dark night of the soul.
Taurus is a Venus-ruled sign, and the promise of material wealth being more accessible to us is real now. We will experience the two "benefic" planets working in tandem, helping us root and adopt a "slow, steady, and determined" approach to our goals.
Tamaryn believes that "Jupiter's entrance into Taurus is the key celestial movement to focus on, as it will be a very welcomed planet-sign combination for all zodiac signs." When asked how astrology enthusiasts can make the best of it, she suggests a ritual or intention being set right after the May 19 new moon. "A new or waxing moon is the best moment for manifestation. Whatever is begun by any of the signs during this time will function as the seeds of a beautiful tree that will grow into fruition over the course of the year to come."
Mars Enters Leo
On May 20, Mars enters the scene and becomes part of the Jupiter in Taurus story. It's important to know that Mars hasn't been strong since the fall of 2022, which is when it performed its retrograde. Now, in a fire sign, it will unleash its roar! Here's why it's so crucial to keep an eye on Mars.
As it enters Leo, Mars will be forming a T-square with Jupiter in Taurus and Pluto in Aquarius. T-squares bring intensity and moments of crisis, with this one manifesting between May 20 and June 1. Suddenly, many of us will be feeling fire and ambition running through our veins. This activation can be great if channeled properly, but it can also drive us to push our agenda or stop on other people's toes.
Tamaryn reminds us that collectively, "Pluto in Aquarius is bringing us a whole new world in the form of incredible technological advances in sustainable energy, artificial Intelligence, as well as shocking political shifts worldwide." Since we are taking some time to consider how this energy truly works, we must tread with care.
Gemini Season Begins
The winds of change begin to blow one more time as the sun leaves Taurus to enter intellectual Gemini on May 21. During its journey in this sign, the sun will create helpful alliances with other planets to open our minds. However, it will also put some obstacles along our path to test our resilience.
This will be especially felt on May 28, as it clashes with Saturn in Pisces. Around this time, show the master teacher planet that in order to meet your goals, you're willing to think differently and be open to new perspectives as well as new vistas!
Store
Recommended Reports For You
Most Popular on
Astrology.com