Mercury in Capricorn: A History of Sadness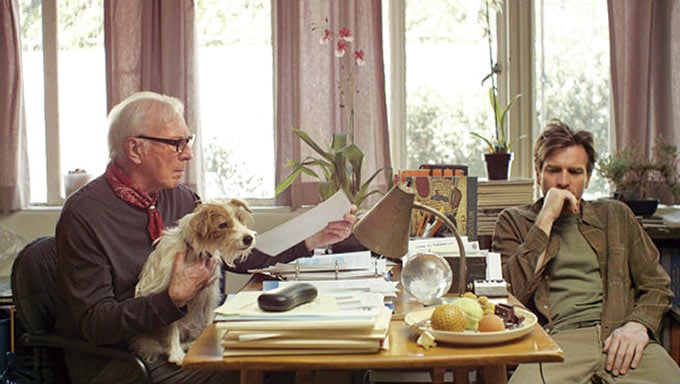 Beginners (2010)
With Mercury newly in Capricorn and about to conjoin Saturn, our thoughts could take a melancholy turn over the next few days. Like thirtysomething Oliver (Ewan McGregor) in the 2010 romantic comedy-drama Beginners, we're likely to contemplate the past or write our own "history of sadness." But the Sabian symbol for 3° Capricorn, where the conjunction takes place on Friday, gives us reason to take heart: in this degree, "the human soul, in its eagerness for new experiences, seeks embodiment."
Venus has been transiting Capricorn for several weeks, reminding us of the limitations and responsibilities that come with relationships. On Saturday, she squares Uranus in Aries and sextiles Chiron in Pisces—and the sun follows in her footsteps the next day. Our habitual ways of relating to loved ones can be turned upside down by unexpected life developments, or surprising revelations that show us how little we actually know each other.
Find out what this year has in store for you with our 2018 Love Tarot Reading.
This can be painful, but it also brings potential for relationships to be healed and transformed in ways we never thought possible. Think of Oliver and his father Hal (Christopher Plummer), who become closer than ever when Hal comes out as a gay man in the last years of his life.
On Monday, Jupiter sextiles Pluto, completing a powerful alignment of planets that began on January 8 and 9: Jupiter and Mars in Scorpio sextile the triple conjunction of sun, Venus, and Pluto in Capricorn. Tuesday's new moon in Capricorn will activate this formation, so we can expect its influence to linger throughout the next month.
What will this mean for you?
Take some inspiration from the stories of Hal, Oliver, and his new love Anna (Mélanie Laurent). It's time to shed an old incarnation of yourself and embrace a new identity. No matter your age or history, it's never too late for a new beginning.
Grounding Elements Pro-Tip: Watch the Film of the Moment now!
Most Popular on
Astrology.com