Mercury Retrograde in Virgo & Leo 2024: Dates, Meaning, & Horoscopes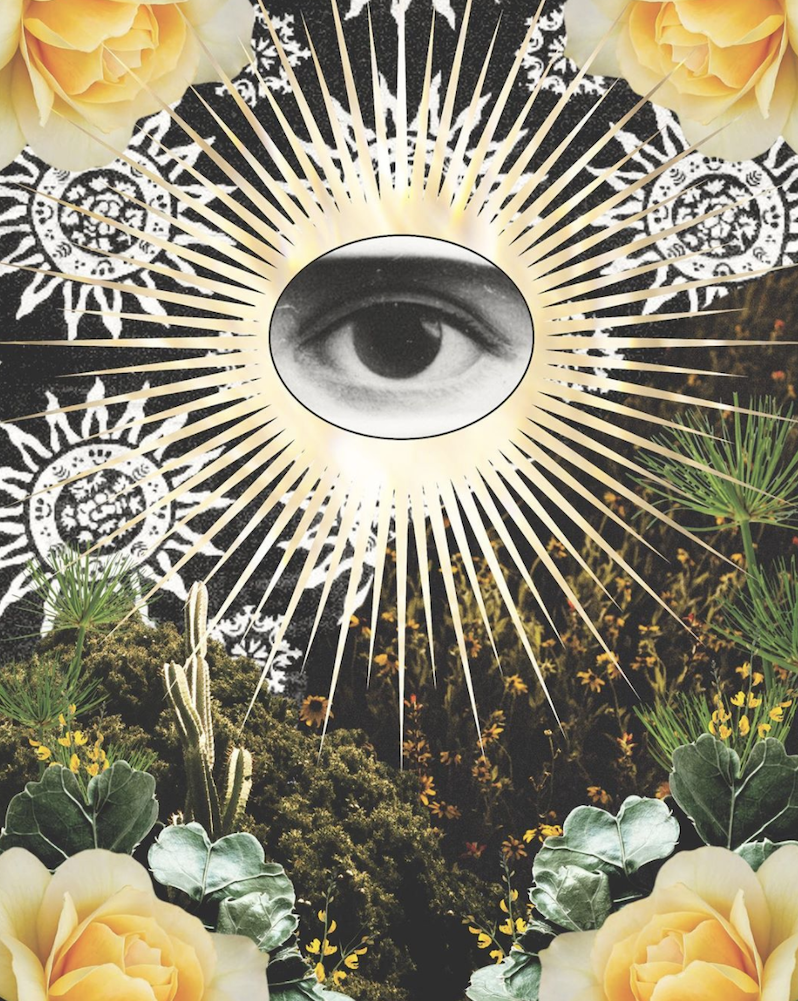 The second retrograde of Mercury in 2024 begins on August 4 in the sign of Virgo, and ends on August 28, in the sign of Leo.
Mercury Retrograde in Virgo & Leo 2024: Pre & Post-Shadow Dates & Degrees
On July 16, 2024, Mercury enters its pre-shadow in Leo (21° 25′) at 9:06 p.m. Pacific Time.
On August 4, 2024, Mercury turns retrograde in Virgo (4° 06') at 9:56 p.m. Pacific Time.
On August 28, 2024, Mercury turns direct in Leo (21° 25') at 2:14 p.m. Pacific Time.
On September 11, 2024, Mercury leaves its post-shadow in Virgo at (4° 06′) at 4:48 p.m. Pacific Time.
Learn everything about planets in retrograde.
Mercury Retrograde in Virgo & Leo Meaning
After performing a deep analysis of the three Mercury retrogrades of 2024, there is sufficient astrological evidence to say that this could be the most useful and productive Mercury retrograde of the entire year! Here's why: Mercury will begin and end its retrograde in a degree ruled by Mercury itself, according to the ancient Egyptian terms. This gives Mercury ownership of this entire journey to the underworld, making it magical and transformative.
The second reason is that Mercury is going to retrograde (at least half of the time) in its sign of exaltation, which is Virgo. As one of the worker bees of the zodiac, Virgo strives "to perfect" or at least "fix" whatever is going wrong in our lives. This trend will be strongest between August 4 and August 14, before Mercury enters Leo. Once in Leo, Mercury retrograde will adopt a more creative approach as Mercury will be under the rulership of the sun and only forming positive aspects with other planets.
Even though it's the middle of the summer, focusing on health and wellness is advised now, as Venus, an important planet to watch during this retrograde, will also be in Virgo. New diets, body cleanses, and even exercise routines should be started now! If we allow ourselves to slow down and review and revise anything in our lives that needs fine-tuning, we can truly come out feeling accomplished.
If you're confused about an important person or situation, a live psychic reading can bring the clarity you need!
Mercury Retrograde in Virgo & Leo Key Dates
August 7—Mercury conjunct Venus: Watch your interactions within your closest relationships, as this will tell you what you will need to "work on" over the next three weeks.
August 14—Retrograde Mercury enters Leo: The flavor changes now, and we're suddenly more worried about our creative side. This is a time to rethink entire concepts and test new ideas.
August 15—Mercury quincunx Neptune in Pisces: Confusion reigns now, so don't believe everything you hear or think you are seeing. Avoid gossip and impulsive actions now.
August 18—Mercury conjunct Sun in Leo: The responses we seek could arrive as other paths and solutions become available to us now—pay attention to the signs!
August 23—Mercury trine Chiron in Aries: A deep healing can occur now if we overthrow an old insecurity by harnessing the power of words—either written or spoken.
August 24—Mercury sextile Mars in Gemini: Supporting the aspect above, Mars invites us to trust our speaking impulses by negotiating or putting extra effort to get things off the ground.
Your 2024 Horoscope has vital information about how to harness Mercury's powers!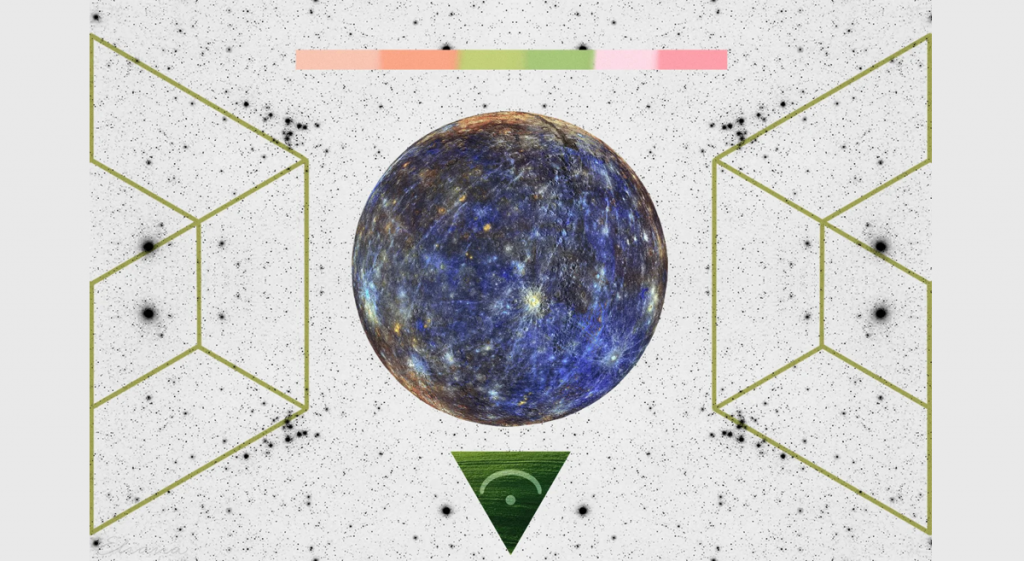 Horoscopes for Mercury Retrograde in Virgo
Aries
For you, Aries, the first part of the retrograde of Mercury (August 4 to August 14) will be about reviewing your work and overall life processes to make sure your life is working properly. If your eating and wellness routines aren't working, you will be inspired to radically change them. The second part of the retrograde looks easier—unless, of course, an ex shows up in your DMs, which could be totally possible, between August 15 and August 28!
Taurus
Taurus: You could love the beginning of this retrograde, Taurus, as it will occur in your creativity sector, from August 4 to August 14. Testing new flavors and ways to have fun will be the vibe. However, watch out for disillusionment in love! Then from August 15 to August 28, the need to invest time in your home as well as the relationship with your partner, family, or roommates will be necessary so you can feel totally safe and comfortable.
Gemini
Prepare for change, Gemini! Between August 4 and August 14, this retrograde will request you make amends with some of your closest people. Open dialogues will be required, which you are great at! The hard part will be having to change your opinions so you can arrive at an agreement. Strive to do this between August 15 and August 28, when retrograde Mercury activates your sector of communication and thought process. Now, make sure to invest extra time and effort in clarifying what you're trying to convey.
Cancer
Communicate with intention between August 4 and August 14, Cancer, when you're bound to feel the classic Mercury retrograde mishaps and miscommunications. Double-check your emails, texts, and all conversations. Then from August 15 to August 28, certain situations will ask you to review your budget or expenses. So, during this time, avoid spending on big-ticket items or making any big financial moves. Review and revise, but don't make any big changes until September 4, which is when Mercury begins moving at full speed.
Leo
The entire concept of money and resources could be in your mind between August 4 and August 14. Unexpected expenses could occur, requiring you to have conversations about resources with your partner if you're committed. The second part of the retrograde, between August 15 and August 28 could be more intense, as it occurs in your sign. Moving through life with patience and awareness will allow you to zoom into what needs to change in your life now—so pay attention!
Virgo
It's transformation time, Virgo! Between August 4 and August 14, you could realize something important in your life needs to change. However, don't make any rushed decisions. Instead, harness the energy that will be available to you between August 15 to August 28 by embracing deep introspection. Meditate on it, journal about it, and seek the answers within. By the time Mercury is moving at full speed, by September 4, you will most likely be ready to make the appropriate changes.
Libra
Allow yourself to retreat, Libra. Between August 4 and August 14, you will most likely feel tired and a bit antisocial, most likely due to the need to rest or process an important ending in your life. During this period, you could figure out that you've changed a lot in recent months, which will inspire you to make adjustments within your social group, between August 15 to August 28. If you've felt like you've outgrown some of your connections, you have cosmic permission to say your goodbyes, Libra!
Scorpio
Expect movement within your circle of collaborators, Scorpio, as people either move jobs or begin new ventures. During the second part of the retrograde, which occurs between August 15 to August 28, this change-inducing energy moves into your career. Mercury will inspire you to ask yourself: Is my job aligned with my true path? If the response is less than exciting, you might even decide to, also, move on and even launch your own endeavor!
Sagittarius
This retrograde of Mercury will have you in a very philosophical mood, dear Archer! Certain situations could have you doubt your job and even your entire career, so pay attention to what transpires between August 4 to August 14. The answers could not arrive until August 18, so be patient with yourself. If you feel like traveling will assist you during this mini-existential crisis, plan your trip between August 15 to August 28.
Capricorn
At first, you could feel like the retrograde of Mercury has barely touched you, Capricorn. However, if you truly pay attention, you will notice that something about your belief system has slowly changed. This will become obvious when interacting with your partner or someone you're very close with. Serious conversations will have to take place now, but they are very necessary so you can both move forward and even become closer as a result.
Aquarius
There is no way to sugarcoat it, Aquarius. This Mercury retrograde will activate your seventh and eighth houses, affecting your relationships, so prepare to have serious conversations with your closest peeps. Business relationships are also being "inspected" now, especially during the second part of the retrograde, between August 15 and August 28. Keep in mind that, besides making necessary changes, airing differences is the vibe now!
Pisces
This retrograde of Mercury will have two very different flavors for you, Pisces. The first part, between August 4 and August 14, will be about rethinking and redrawing the boundaries in your relationships. The second part, between August 15 and August 28, will be more practical as projects at work also need to be put under a microscope and perhaps redone, reviewed, or refreshed. Even if it doesn't seem like it at first, this effort will allow you to "perfect your craft."
Store
Recommended Reports For You
Most Popular on
Astrology.com