Moon in Cancer Trine Jupiter in Scorpio: Growth and Expansion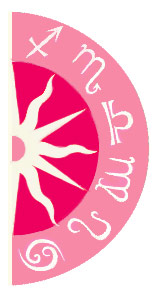 CLOVE
Today, the moon in sensitive Cancer trines Jupiter in intense Scorpio.
Jupiter brings a sense of uplifting benefit to whatever sign it is in, but since Scorpio is particularly attuned to the dark side, we might want to soften it up a little.
The moon and Scorpio can both work with the shadow, but Cancer prefers to do this with some protection assistance so that it can feel safe.
Need help sorting out a difficult situation? Get innovative advice…
Clove has been used as a protective agent, especially against negative energy coming from the outside, such as gossip or bad vibes from other people.
In doing so, it offers good luck and attraction energy for people or abundance. The aromatic spice acts as a purifier of energy.
It also has many benefits for the body. It is a warming agent and so can boost blood circulation. It is a numbing agent that can help soothe a toothache.
Clove oil put directly on the skin or in the mouth can help to heal wounds or acne, thanks to its antibacterial nature. Dried clove in tea or cider can aid digestion and help ease stomach discomfort.
Versatile clove can be used effectively in sweet and savory dishes. Clove oil or crushed, dried clove can be added to many foods and drinks to help boost immunity and positive energy.
This fiery spice is a good way to balance the exciting, dramatic energy of Scorpio (forever pushing the edges of what is safe) with the moon's desire for security and protection against harm.
Clove can help us safely walk this line toward growth and expansion.
Grounding Elements Pro-Tip: Brew a cup of this chai made from cardamom, cinnamon, cloves, and black pepper blended with black tea for a nourishing and grounding ritual.
Store
Recommended Reports For You
Most Popular on
Astrology.com