Picture Jasper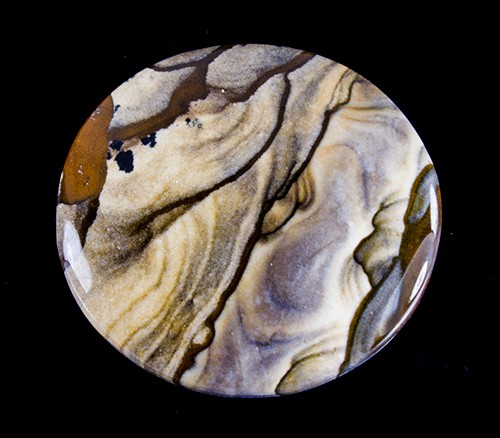 Jupiter's current relationship to Neptune creates heightened imagination and idealism that comes with a profound intrigue toward the immaterial, the nebulous, the magical, and the etheric. The moon is a waxing crescent in the sign of Sagittarius, very appropriately shaped like an archer's bow. So, ambitions are high and dreams are rich – but material reality can be such a killjoy.
This week's planetary arrangement reminds me of an experience we have all surely had: the idea of finding forgiveness for a difficult coworker, a challenging family situation, or a tumultuous ex.
We feel light and free and liberated from our dynamic as long as forgiveness is in the realm of the immaterial, and then BOOM, you're at work and they do the thing you just can't stand.  
Or, it's Thanksgiving and your brother is still stuck in his patterns. Or, there's your ex in the grocery store or looking too happy on Instagram – and suddenly all the pain and frustration floods back in, and the beautiful place of forgiveness you were able to find is drowned.
Haunted by regrets? Learn about your soul's journey and get closure.
Luckily for us, Pluto is going direct tomorrow.
Pluto retrograde in Capricorn has given us the opportunity to truly examine our patterns and see what part we play in difficult-to-forgive situations.
The stone of the moment here is humble picture jasper.
A grounding stone that also aids in connecting with heightened states of transcendental visions; an often-overlooked color palette that upon closer examination reveals great beauty, and a stone that has been used for centuries to find the patterns in all things, meditating with this stone in your hands or carrying a piece in your pocket (or both!) helps bring all of the illuminating light of forgiveness down into the material world so we can drive out the shadows that haunt us.
Most Popular on
Astrology.com