Planetary Opposition: Proceed with Caution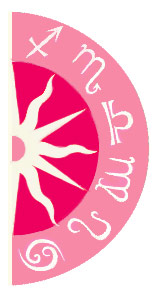 "Ivy" by Frank Ocean
"I thought I was dreaming when you said you loved me
The start of nothing"
Love is in the air with the recent new moon in Libra, but paired with the lingering effects of yesterday's sun in Libra opposite Uranus in Aries, you may want to proceed with caution.
This opposition can create a "my way or the highway" attitude that could certainly give the wrong impression. Freedom and uniqueness are paramount, and it may be hard to settle down to any physical gains with the nervous energy generated by this opposition. It is a good night for talking things through and stretching past your perceived limitations.
The effects of yesterday's conjunction between the sun and moon in Libra create a major pull towards new beginnings, and emotions may still be running high. But, be aware: there is also a potential pull towards fanatical behavior.
Our advice? Engage in critical thinking to avoid the pitfalls of these transits.
Need help sorting out a situation? This Tarot reading provides clever, in-depth insight to help you get your desired outcome!
Take a note from Frank Ocean, who manages to ride that fine line between love and hate in his song "Ivy," in which he recounts a relationship that may – or may not – be dead on arrival.
So, today, ask yourself: Is it really love? Or, are you running from loneliness? Or maybe clinging to the past? Allowing yourself time to reflect on these questions today could save you some possible heartache down the road.
Are you soul mates? Find out today. Free Psychic Reading. Call 1-800-506-8940
Most Popular on
Astrology.com