Sagittarius Moon: Born to Be Wild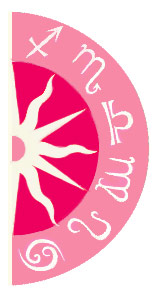 Beasts of the Southern Wild (2012)
For the next two and a half days, the moon leads us on an adventurous trek through free-spirited Sagittarius, inviting us to revel in both sides of our nature: the human and the beast.
What is your inner animal?
Sagittarius can find reason to celebrate even in the harshest conditions, just like the inhabitants of the "Bathtub," an isolated community of rugged survivalists on the Louisiana bayou who know how to enjoy life better than anyone on the mainland.
It's not all fun and games, though. Tonight, the moon conjoins Mars, reminding us that living with such freedom and joie de vivre in these uncertain times will take all the courage, grit, and determination we can muster, as well as the optimism and innocence of a child. Six-year-old heroine Hushpuppy (Quvenzhané Wallis) shows us how it's done.
Tomorrow, the moon squares Neptune in Pisces and sextiles Mercury in Aquarius. As independent as we'd like to be, there's no escaping the delicate web of existence connecting us all. As Hushpuppy says, "the whole universe depends on everything fitting together just right." Where do you fit in, and what unique contribution can you bring to the whole?
Intellectually, we may understand that we're "a little piece of a big, big universe," but on Saturday, we're asked to really feel it as Venus enters empathetic Pisces. The Aquarius sun squares Jupiter in Scorpio just minutes later, challenging us to face the bare-bones reality of our situation and work together to envision a better future for all.
The Capricorn moon's conjunctions with Saturn and Pluto (on Sunday and Monday, respectively) can help us lay the groundwork for that future if we're realistic about what is sustainable and what is not. We must be willing to adapt if we want to survive and thrive.
Watch the beautiful Beasts of the Southern Wild today!
Store
Recommended Reports For You
Most Popular on
Astrology.com