Sagittarius Season: Time to Focus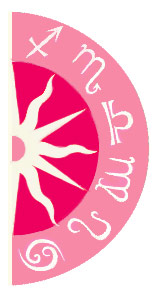 Peppermint
The sun is in Sagittarius, the sign of higher learning, and Mercury is conjunct Saturn, also in Sagittarius.
There is a lot of support for elevating our thoughts, and for clarifying our minds. When Mercury and Saturn join forces, we are more inclined to focus on refining the ways we communicate. And, with Sagittarius involved, our communication can be used for the highest good.
Our concentration might be sharper, and we might be more able to connect our thoughts to larger structures around us, helping us to advance in business or in philosophy.
Take advantage of this moment and get an in-depth look at what career suits you best.
Using peppermint can accentuate this focus.
Peppermint has many benefits for many parts of the body. Peppermint tea eases indigestion and nausea.
Peppermint oil or cream soothes sore muscles and calms problem skin. The cleansing nature of peppermint works on both the inner respiratory system and the mind – try using it in a steam bath, or even just inhaling a waft of the oil.
On a metaphysical level, peppermint attracts abundance, and purifies negative energy. Its stimulating nature raises the vibration of our energy, and gives us a little kick of a cooling spark.
Plucking and chewing a fresh mint leaf refreshes better than a stick of gum. A waft of the scent can wake us up, and lend an optimistic support to whatever physical task or mental puzzle lays ahead of us.
Grounding Elements Pro-Tip: Drink peppermint tea upon waking to ignite your senses and prepare for the day ahead.
Most Popular on
Astrology.com