Songs for Spell Casting, Lucid Dreaming, and Practical Magic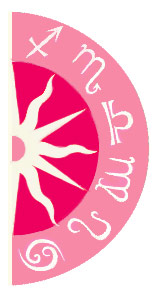 Today, the sun and moon trine in fire signs, making it the perfect day for igniting creative sparks and tapping into imagination.
Overall, this is an excellent week for maximizing your creative potential and utilizing practical magic: the sun enters Virgo, followed by a grand trine in earth signs on August 25. Follow that up with the full moon in Pisces the very next day, and you'll find that the powers of manifestation are at their peak.
Tap into the power of manifesting your dreams!
Consider this playlist the background music for spell casting, lucid dreaming, and other such magical Neptunian activities that await.
Tune into the Transits: 8/20-8/26
Most Popular on
Astrology.com