This Week's Sports Predictions: November 7–November 13, 2022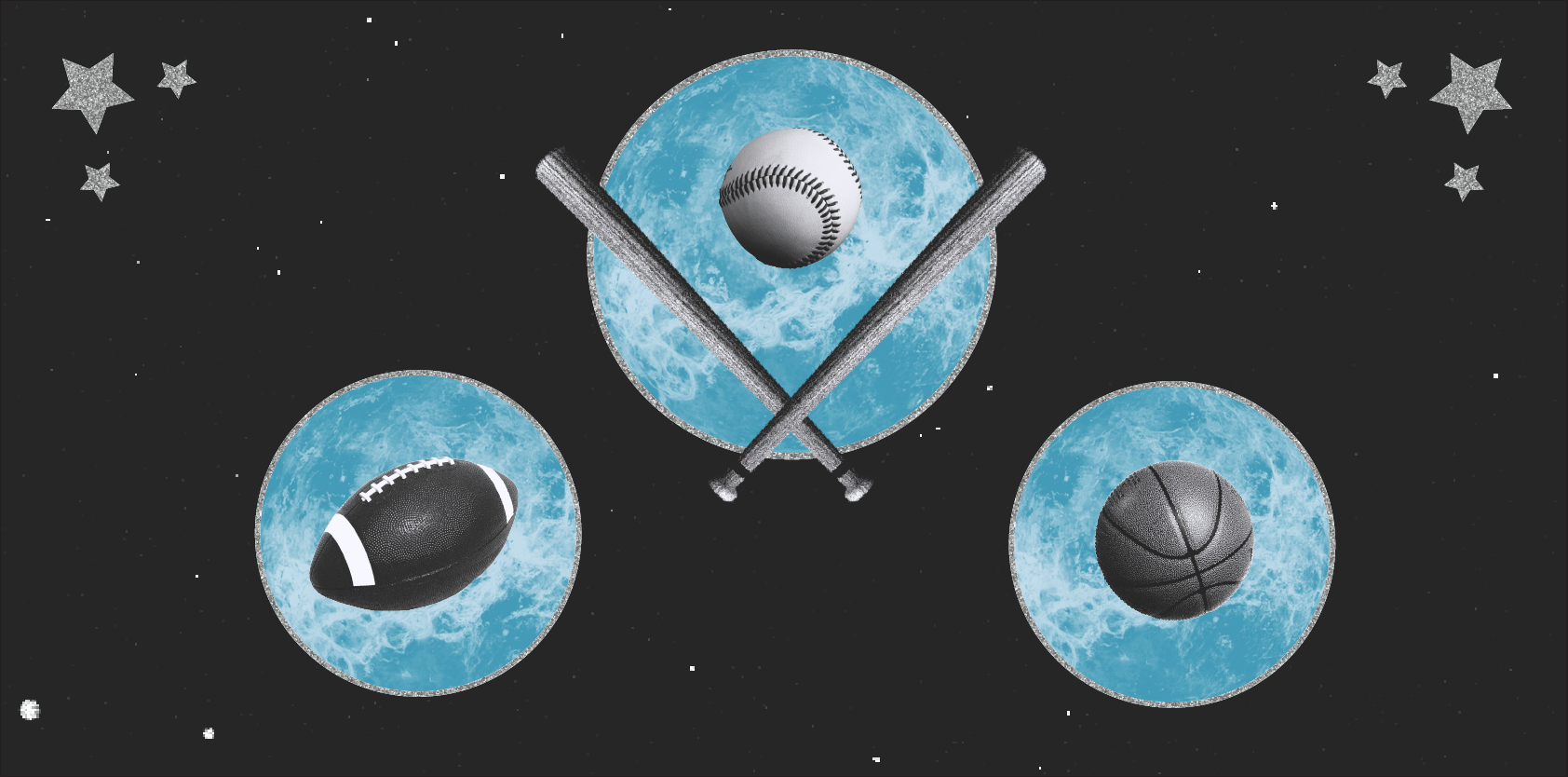 Welcome to Sports Astrology Predictions where we take a look at the astrology of competition in a bid to predict who will come out on top! All sport is ruled by the planet Mars. The position and condition of this protective and combative planet have a significant, baseline influence on the outcome of all competition.  
This week, retrograde Mars continues its journey into the abyss and begins to reconnect with the nebulous vibrations of Neptune. All efforts to move forward in a decisive manner are tinged with the surreal as serendipity hits hard and fantasy takes hold.
Like peering through mist, the frequencies generated by this meeting will delight and inspire on one hand—and confuse and diffuse on the other. Strange vibes abound, manifesting in physical symptoms of tiredness, fogginess, and general malaise. With all mojo under the pump and pressure, it would be wise to tap into the ether and balance the chakras before engaging in any form of conflict.
We begin this week's predictions on Wednesday evening with an ice hockey game between Florida Panthers and Carolina Hurricanes. With a strong Taurean waning moon on the rise, hidden agendas will be revealed, and key injured players sorely missed.
Then on Saturday evening to a fast and furious basketball game between Washington Wizards and Utah Jazz where the intense, infra-red 'Bulls-eye' star Aldebaran will set the scene for a massive game as it rises with the rays of a tricky Gemini moon.
Finally, to Sunday evening and gridiron football between San Francisco 49ers and Los Angeles Chargers. Here, the aging Gemini moon is poised to enter the twilight zone of the void and complete an auspicious Grand Trine configuration with Jupiter and Mercury, which will all but guarantee an exciting and unpredictable game.
Game 1
NHL
Florida Panthers -v- Carolina Hurricanes
Wednesday, November 9 @ 7:00 p.m. – Sunrise, Florida
Wednesday evening at the FLA Arena and to ice hockey where home team Florida Panthers meet up with Carolina Hurricanes. With the waning Taurus moon on the rise, this game will reveal all that is hidden, especially with Hurricanes hooded left-wing Scorpio moon Andrei Svechnikov with his dominating Aries Mars and slippery Pisces sun teaming up for some killer moves. However, it appears that it will be Panthers loaded defense Pisces sun/moon/Mercury/Mars combo Brandon Montour, who will throw his opponents off the scent and steal the show. Florida Panthers to win.
Game 2
NBA
Washington Wizards -v- Utah Jazz
Saturday, November 12 @ 6:00 p.m. – Washington DC, Washington
Saturday evening at Capitol One Arena and to basketball where home team Washington Wizards invite Utah Jazz onto their turf.  With the 'Bulls-eye' fixed star on the rise and Saturn casting stern vibrations, this will be a seriously entertaining game, especially with Jazz power forward Taurus sun Lauri Markkanen, with his big-shot Capricorn Jupiter controlling the game. But it appears that Wizards shooting guard Gemini sun Bradley Beal will take advantage of his moon's nodes piercing and penetrating the void, and be the one to intuitively guide his team to victory.  Washington Wizards to win.
Game 3
NFL
San Francisco 49ers -v- Los Angeles Chargers
Sunday, November 13 @ 5:20 p.m. – Santa Clara, California
Sunday afternoon at Levi's Stadium to gridiron football where home team San Francisco 49ers invite Los Angeles Chargers onto their field. With the cunning and edgy Gemini moon poised to cause mayhem, this game will be full of unexpected twists and turns, especially with Chargers quarterback, quirky Aquarius sun Justin Herbert using his sensitive Cancerian moon to sideline his opponents. But it appears that it will be 49ers wide receiver Libra moon Brandon Aiyuk with his Pisces sun/Mercury/Mars/Saturn stellium smokescreen, who will be the one to watch.  San Francisco 49ers to win. 
And that's a wrap for this week in Sports Astrology Predictions. Until next time!
All information in this post is merely the personal opinion of the author and not that of Astrology.com or any other person, company, or entity. At the time of publishing this article, not all team rosters have been finalized. All game times are rendered in local time. These predictions utilize the Sidereal system of astrology which is based on the actual link between the position of the planets with the fixed stars and constellations. Should any match be delayed by a significant amount of time (generally speaking 20 minutes or more), the original chart may not be valid and the prediction must be viewed with caution, if at all.
Most Popular on
Astrology.com