This Week's Sports Predictions: October 10–16, 2022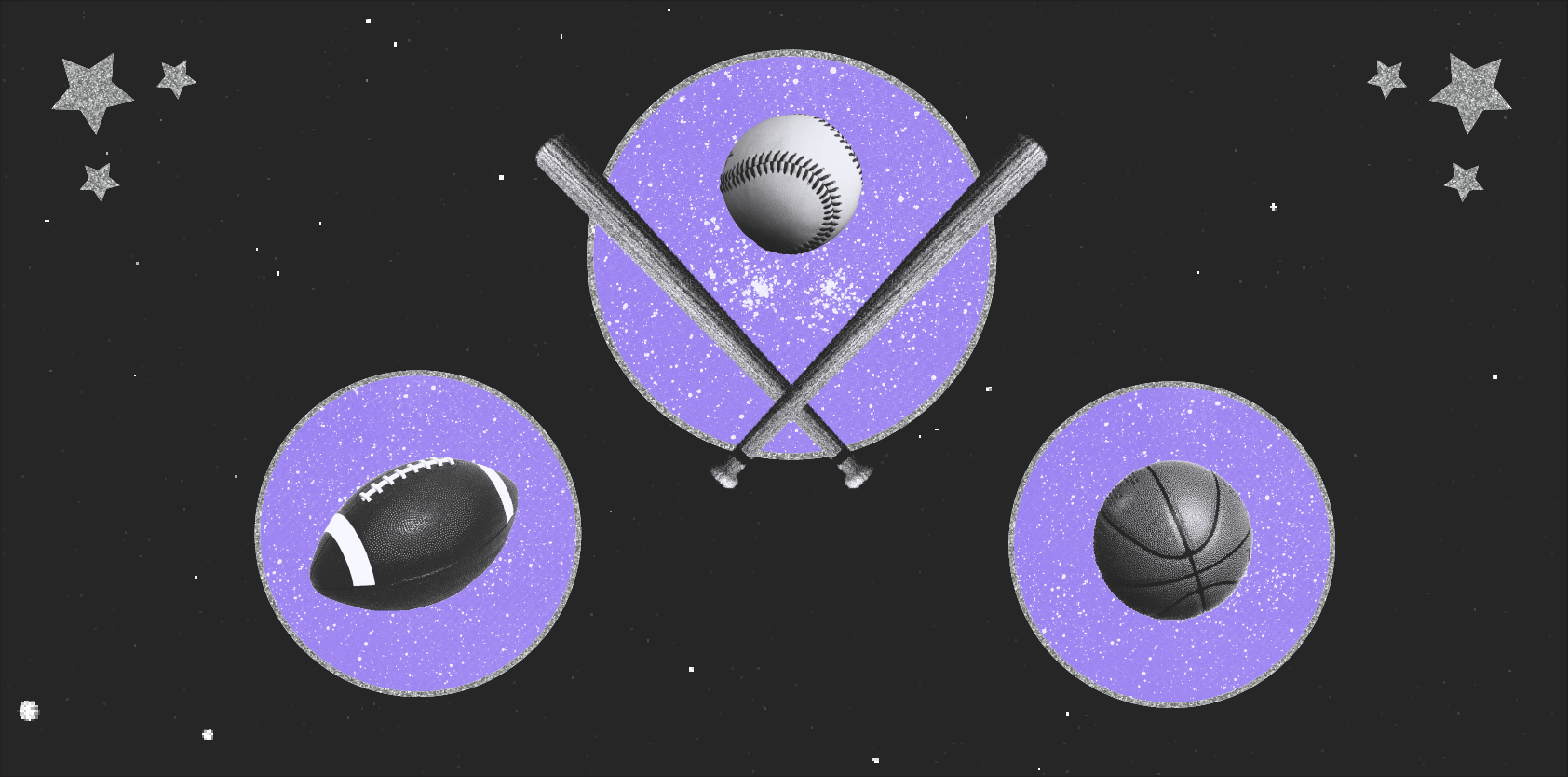 Welcome to Sports Astrology Predictions where we take a look at the astrology of competition in a bid to predict who will come out on top!
All sport is ruled by the planet Mars. The position and condition of. this protective and combative planet has a significant, baseline influence on the outcome of all competition.
This week, Mars begins to slow down as he reaches the last few degrees of Taurus and prepares to go retrograde in Gemini. But for now, he can enjoy the warm vibrations of a sun/Venus combo as they close in and perfect the resonant and easy-going geometry of a trine. Make the most of this smooth-flowing energy, which carries the intention of victory and sweet success, and prepare for some turbulent and exciting times ahead.
We begin this week's predictions on Monday evening and to gridiron football between Kansas City Chiefs and Las Vegas Raiders. With an edgy Aries moon on the rise, this game will be fast, furious, and frisky.
Then to Friday evening and to pre-season basketball where the New York Knicks and Washington Wizards meet up under the influence of a strongly competitive Taurean moon/Mars combo. Finally, to Sunday evening gridiron football between Philadelphia Eagles and Dallas Cowboys. With the waning and fickle half-light of a Gemini moon infused with the powerful energy of the brightest and most honored fixed star in the night sky, Sirius (the "dog star"), this will be a passionate and enthralling game.   
Game 1
NFL
Kansas City Chiefs -v- Las Vegas Raiders
Monday 10th October @ 7:15 pm – Kansas City, Kansas
Monday evening at Arrowhead Stadium to gridiron football where home team Kansas City Chiefs invite Las Vegas Raiders onto their turf. With an excitable Aries moon on the horizon, this will be an action-packed game, especially with Raiders safety, hard-working Capricorn sun Duron Harmon, with his Aries moon on point. But all eyes will be on Chiefs quarterback fellow Aries moon Shane Buechele, with his exalted Capricorn Mars and blinding Sagittarian sun overseeing the game and out-maneuvering his opponents. Kansas City Chiefs to win a dynamic game.
Game 2
NBA
New York Knicks -v- Washington Wizards
Friday 14th October @ 7:30 pm – New York City, New York
Friday evening at Madison Square Garden and to pre-season basketball, where home team New York Knicks meet up with Washington Wizards. With a Taurean Moon waking up the sacred geometry of a grand trine, this will be a most competitive and entertaining game, especially with Wizards center Virgoan Daniel Gafford, with his highly intuitive Capricorn moon in control. But it appears that it will be Knicks power forward, unpredictable Aquarian Obi Toppin, who will be a crowd favorite and use his slippery Piscean Mars to weave a little magic and defy the laws of gravity. New York Knicks to win a delightful game.
Game 3
NFL
Philadelphia Eagles -v- Dallas Cowboys
Sunday, 16th October @ 8:20pm – Philadelphia, Pennsylvania
Sunday night at Lincoln Financial Field and to gridiron football where home team Philadelphia Eagles invite Dallas Cowboys onto their field. With the giant infrared star Aldebaran (the 'bulls-eye') on the rise and a Sirius-inspired Gemini moon, this promises to be a massive game full of twists and turns, especially with powerful Eagles quarterback, Scorpio full moon Gardiner Minshew looming as a massive threat. However, it appears that it will be Cowboys' formidable Scorpio Mars/sun combo quarterback Cooper Rush, who will be the one to watch. Dallas Cowboys to win a scorching game.
And that's a wrap for this week in Sports Astrology Predictions. Until next time!
All information in this post is merely the personal opinion of the author and not that of Astrology.com or any other person, company, or entity. At the time of publishing this article, not all team rosters have been finalized. All game times are rendered in local time. These predictions utilize the Sidereal system of astrology which is based on the actual link between the position of the planets with the fixed stars and constellations. Should any match be delayed by a significant amount of time (generally speaking 20 minutes or more), the original chart may not be valid and the prediction must be viewed with caution, if at all.
Most Popular on
Astrology.com