This Week's Sports Predictions: October 17–23, 2022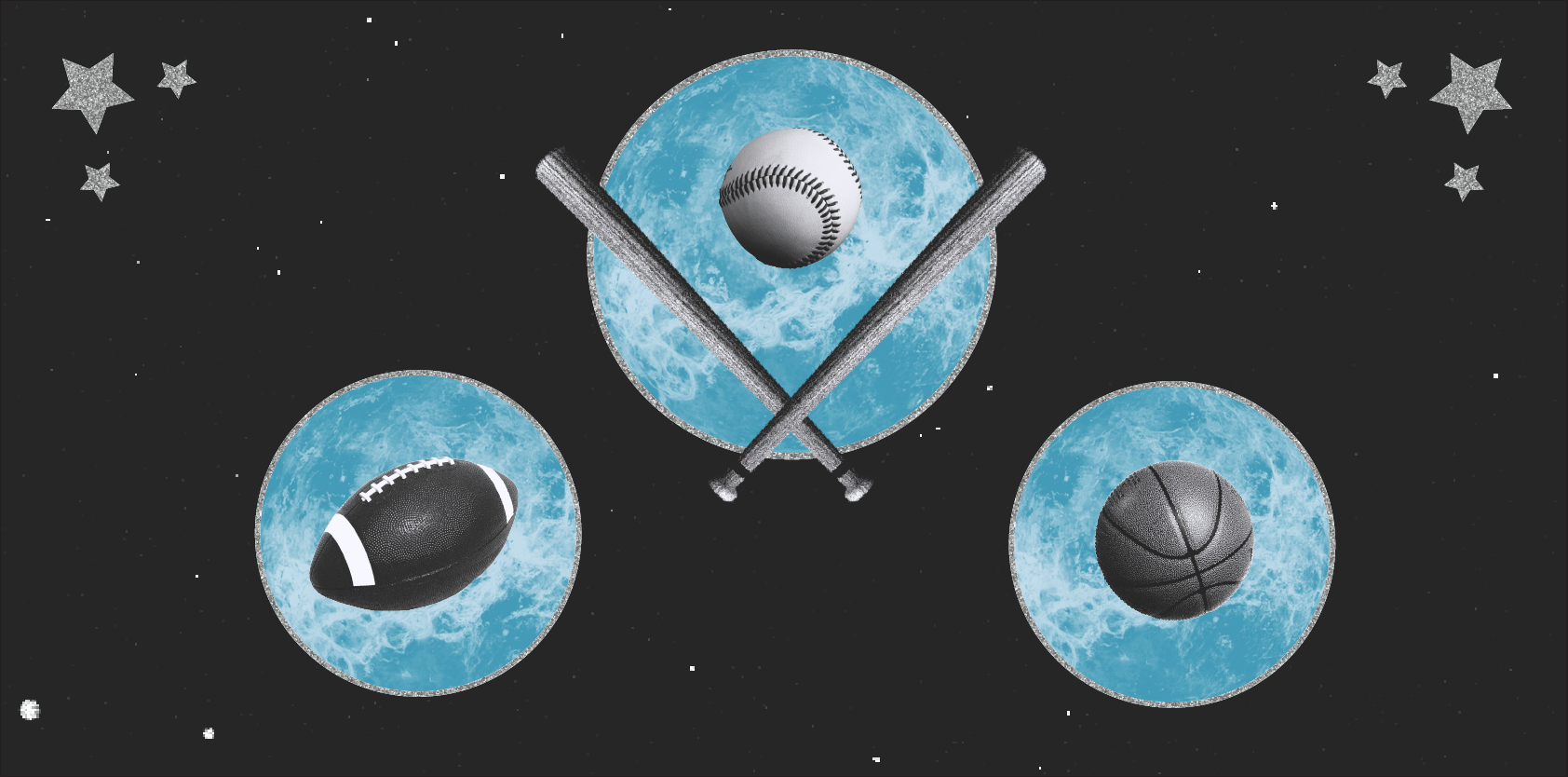 Welcome to Sports Astrology Predictions where we take a look at the astrology of competition in a bid to predict who will come out on top!  
All sport is ruled by the planet Mars. The position and condition of this protective and combative planet has a significant, baseline influence on the outcome of all competition.   
This week, Mars escapes the bounds of the ecliptic plane (the earth's orbit around the sun) where he will roam wild and unfettered for the next few months. Here, the warrior is free to do what he pleases, resulting in either extraordinary courage and military prowess, or mindless violence and aggression. Be prepared to deal with some crazy energy fluctuations where the ability to keep on a calm and steady course will be tested.
We begin this week's predictions late afternoon on Monday and to gridiron football between Los Angeles Chargers and Denver Broncos. With a juicy Cancerian moon ready to parlay with Jupiter, this will be an intensely entertaining game, especially with fixed star Vindemiatrix (the 'widow-maker') making an appearance. Then to Wednesday evening and to pre-season basketball where Atlanta Hawkes and Houston Rockets meet up under the influence of the waning moon for a more serious and strategic game. Finally, to Sunday evening gridiron football between Denver Broncos and New York Jets. With a cold and old Virgo moon aligning with the 'widow-maker,' this battle will be a ruthless fight.
Game 1
NFL
Los Angeles Chargers -v- Denver Broncos
Monday 17 October @ 5:15 pm – Inglewood, California
Monday evening at SoFi Stadium to gridiron football where home team Los Angeles Chargers invite Denver Broncos onto their turf. With a hidden and moody Cancerian moon controlling play and Jupiter on the rise, this game should be a crowd pleaser, especially if recently injured Broncos quarterback, Scorpio sun Russell Wilson uses his slippery Piscean Mars to rub shoulders with the opposition. But it appears that it will be Chargers quarterback Cancerian moon, Justin Herbert, with his tricky Piscean Mars/Mercury combo who will be the one to watch. Los Angeles Chargers to win an entertaining game.
Game 2
NBA
Atlanta Hawkes -v- Houston Rockets
Wednesday 19 October @ 7:30 pm – Atlanta, Georgia
Wednesday evening at State Farm Arena and to pre-season basketball, where home team Atlanta Hawkes meet up with Houston Rockets. With a heavy Cancerian moon feeling the restrictive vibrations of Saturn, this game is serious business, especially with Rockets gypsy moon small forward Jae'Sean Tate using his deadly Scorpio Mars to claim scalps. However, it appears that it will be Hawkes small forward De'Andre Hunter with his Scorpio sun aligned with the threatening and massive fixed-star Antares ('heart of the scorpion') who will find himself in the right place at the right time. Atlanta Hawkes to win a fiery game.
Game 3
NFL
Denver Broncos -v- New York Jets
Sunday 23 October @ 2:05pm – Denver, Colorado
Sunday afternoon at Empower Field at Mile High and to gridiron football where home team Denver Broncos invite New York Jets onto their field. With the moon vibrating under the scandalous starlight of the 'widow-maker; Vindemiatrix, this game will be a fight to the finish, especially with Jets quarterback Joe Flacco and his pumped-up Libran moon illuminating the game. But it will be Broncos' clever wide receiver, Virgo sun Courtland Sutton who will be on fire, with his dominating Libran Mars set to steal the show. Denver Broncos to win a wicked game. 
And that's a wrap for this week in Sports Astrology Predictions. Until next time!
All information in this post is merely the personal opinion of the author and not that of Astrology.com or any other person, company, or entity. At the time of publishing this article, not all team rosters have been finalized. All game times are rendered in local time. These predictions utilize the Sidereal system of astrology which is based on the actual link between the position of the planets with the fixed stars and constellations. Should any match be delayed by a significant amount of time (generally speaking 20 minutes or more), the original chart may not be valid and the prediction must be viewed with caution, if at all.
Most Popular on
Astrology.com