This Week's Sports Predictions: October 24–30, 2022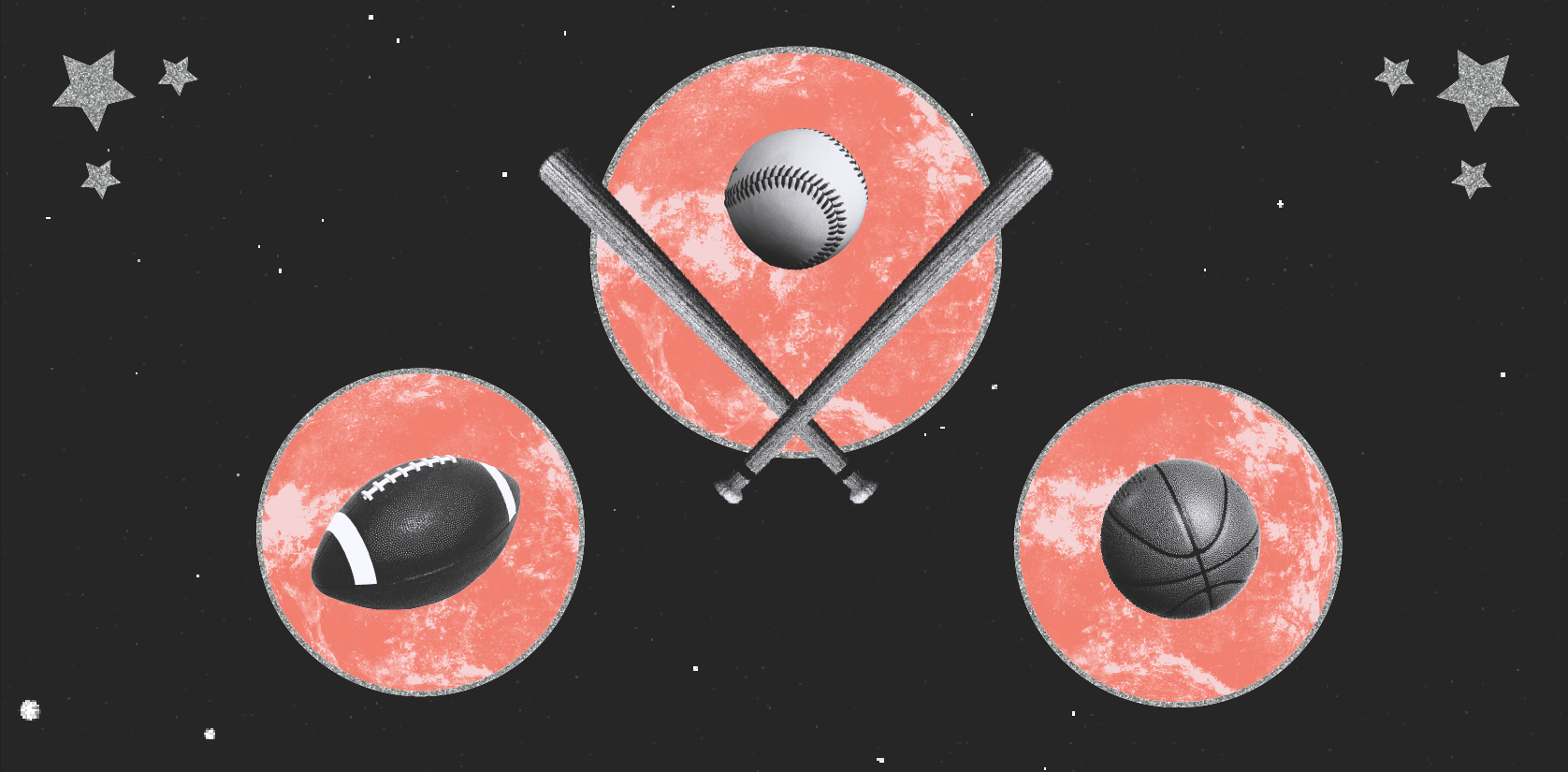 Welcome to Sports Astrology Predictions where we take a look at the astrology of competition in a bid to predict who will come out on top!  
All sport is ruled by the planet Mars. The position and condition of this protective and combative planet has a significant, baseline influence on the outcome of all competition.  
This week, all eyes are on a wild and unfettered Mars as he simultaneously shifts gears into Gemini and grinds to a halt. This is a defining and defiant moment, as he surveys his new terrain and takes stock, before performing a slow somersault to begin this relatively rare retrograde cycle. Here, the warrior planet will flip backwards through the zodiac and return to Taurus to attend to unfinished business, where old ground must be covered and old grudges reignited.
We begin this week's predictions in the early evening on Thursday with a basketball game between Oklahoma City Thunder and Los Angeles Clippers. With a hooded Scorpio moon making out with the massive, fixed star Antares ('scorpion heart'), this (and another game between Golden State Warriors and Miami Heat) should prove to be ruthlessly competitive. Then later in the evening to gridiron football between Tampa Bay Buccaneers and Baltimore Ravens. Here, the penetrating energy of the waxing Scorpio moon will be even more powerful as it slides beneath the horizon to inflict an impressive amount of force and control on what promises to be a wickedly entertaining evening.
Game 1
NBA
Oklahoma City Thunder -v- Los Angeles Clippers
Thursday 27 October @ 7:00 p.m. – Oklahoma City, Oklahoma
Thursday evening at Paycom Center and to basketball where home team Oklahoma City Thunder invite Los Angeles Clippers onto their turf. With a setting Scorpio moon controlling play, this game will be riddled with hidden agenda and an intense rivalry, especially with Clippers' red-hot shooting guard, Arian sun Paul George upsetting the status quo. But it appears that it will be Thunder power forward, astute and wily Gemini Mars Darius Bazley, who will be one step ahead of the pack. Oklahoma City Thunder to win.
Game 2
NBA
Golden State Warriors -v- Miami Heat
Thursday 27 October @ 7:00 p.m. – San Francisco, California
Thursday evening at Chase Center and to basketball, where home team Golden State Warriors meet up with Miami Heat. With the heavy Scorpio moon looming as a threat, this game will be a powerful contest of strategy and stamina, especially with tricky Heat point guard Gemini moon Tyler Herro and his impeccable timing. However, it appears that it will be flashy Warriors' Leo moon, Kevon Looney and his strategically placed Capricorn Mars, who will set the stage for a surprising and delightful game.  Golden State Warriors to win. 
Game 3
NFL
Tampa Bay Buccaneers -v- Baltimore Ravens
Thursday 27th October @ 8:15 p.m. – Tampa, Florida
Thursday evening at Raymond James Stadium and to gridiron football where home team Tampa Bay Buccaneers invite Baltimore Ravens onto their field. With the waxing moon vibrating with the scorpion heart of Antares, this will be a game full of twists and turns, especially with Buccaneers veteran quarterback Tom Brady and his sensitive Cancerian sun psyching out his opponents. But it appears that it will be Raven quarterback Lamar Jackson, with his masked Scorpio moon and clever Virgo Mars who will find himself in the right place at the right time.  Baltimore Ravens to win.  
And that's a wrap for this week in Sports Astrology Predictions. Until next time!
All information in this post is merely the personal opinion of the author and not that of Astrology.com or any other person, company, or entity. At the time of publishing this article, not all team rosters have been finalized. All game times are rendered in local time. These predictions utilize the Sidereal system of astrology which is based on the actual link between the position of the planets with the fixed stars and constellations. Should any match be delayed by a significant amount of time (generally speaking 20 minutes or more), the original chart may not be valid and the prediction must be viewed with caution, if at all.
Store
Recommended Reports For You
Most Popular on
Astrology.com