This Week's Sports Predictions: October 31–November 6, 2022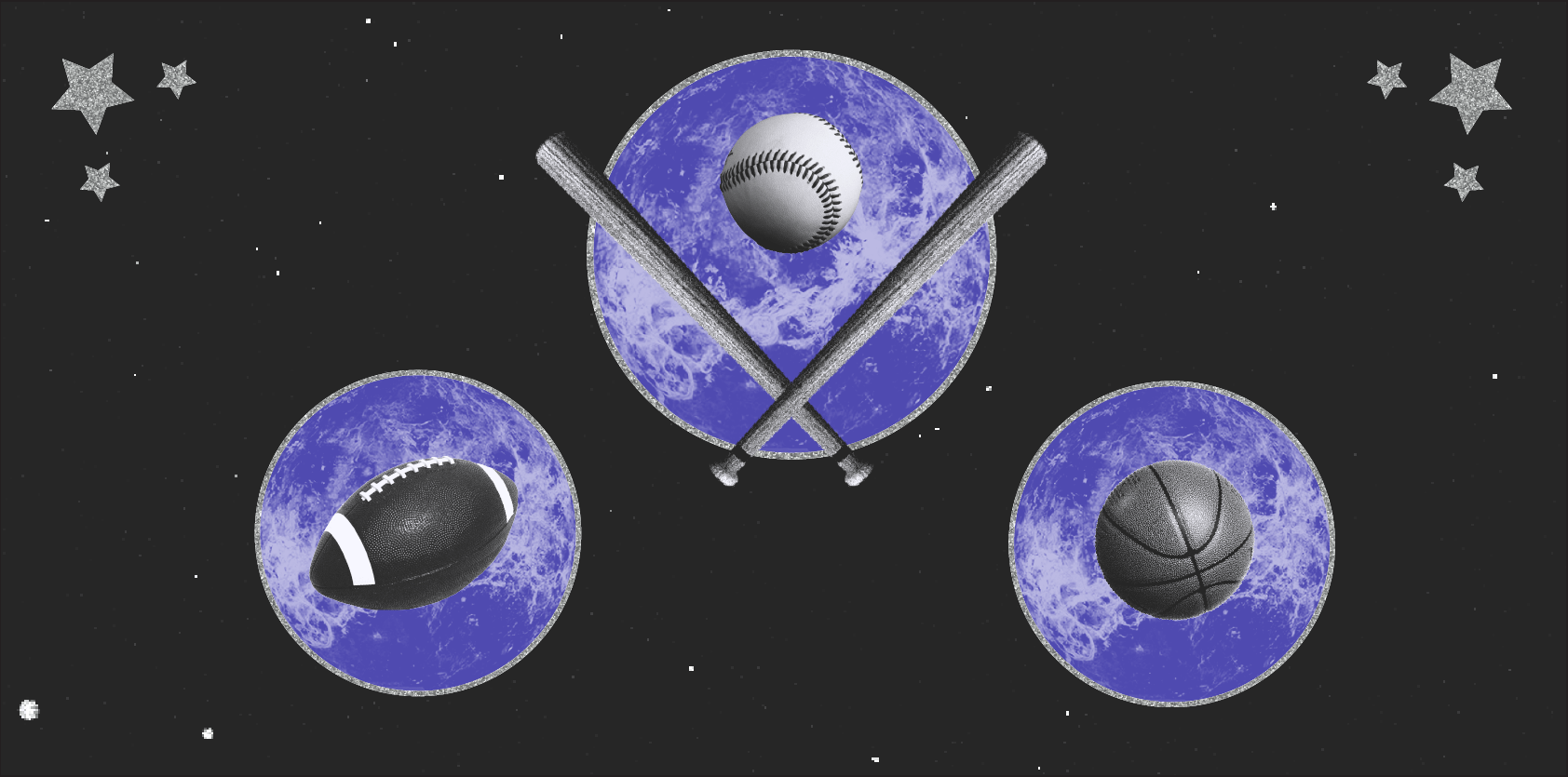 Welcome to Sports Astrology Predictions where we take a look at the astrology of competition in a bid to predict who will come out on top! All sport is ruled by the planet Mars. The position and condition of this protective and combative planet have a significant, baseline influence on the outcome of all competition.   
This week, retrograde Mars begins its slow march backward through time and space to reconnect the missing dots with both Jupiter and Saturn. Impulsive and insatiable, Jupiter's vibration will bring the daredevil to the fore, whereas Saturn's more sober frequencies will increase dedication and endurance. But with Mars missing his mojo and generally misbehaving, it is time to stay flexible when dealing with any form of rivalry—especially long-standing grudges—and be prepared to change the plan of attack at a moment's notice.
We begin this week's predictions on Monday evening with a gridiron football game between Cleveland Browns and Cincinnati Bengals. With Saturn in control and the waxing Capricorn moon holding court, this will test the stamina and strength of both teams. Then on Sunday in the early evening to ice hockey between Anaheim Ducks and Florida Panthers. Here, the penetrating energy of the waxing pre-eclipse Aries moon will shine a spotlight on the Achilles heels of both teams. Then later in the evening to basketball between Los Angeles Clippers and Utah Jazz where the unstable vibrations and friction of the rising retrograde Mars will all but guarantee a cracker of a game.
Game 1
NFL
Cleveland Browns -v- Cincinnati Bengals
Monday 31 October @ 8:15 p.m. – Cleveland, Ohio
Monday evening on Halloween at First Energy Stadium and to gridiron football where home team Cleveland Browns invite Cincinnati Bengals onto their field. With the waxing half-light of the Capricorn moon bearing down on the action, and a challenged and challenging Mars dominating play, this game is serious business, especially with Bengals quarterback, Scorpio sun/moon combo Joe Burrows coming at it hard and fast. But it appears that it will be Browns' quick-thinking quarterback, fellow Scorpion Jacoby Brissett with his handy Gemini moon, who should take it all the way. Cleveland Browns to win.
Game 2
NHL
Anaheim Ducks -v- Florida Panthers
Sunday 6 November @ 6:00 p.m. – Anaheim, California
Sunday evening at the Honda Center and to ice hockey where home team Anaheim Ducks meet up with Florida Panthers. With the plump and pumped Aries moon on the rise, this game will more than likely prove to be tricky, especially with Panthers forward Cancerian sun Carter Verhaeghe with his powerfully placed scorpionic Jupiter calling the shots. However, it appears that it will be Ducks forward Piscean Trevor Zegras with a combination of his killer Scorpio Mars and Jupiter on the rise, who will ultimately take control. Anaheim Ducks to win.
Game 3
NBA
Los Angeles Clippers -v- Utah Jazz
Sunday 6 November @ 7:00 p.m. – Los Angeles, California
Sunday evening at Crypto.com Arena and to basketball where home team Los Angeles Clippers invite Utah Jazz onto their turf. With the powerful waxing pre-eclipse Aries moon dictating play, this game will be a cracker, especially with Jazz power forward Aries sun Kelly Olynyk, tuning into the vibrations of the eclipsing lunar waves. But it appears that it will be Clippers small forward Taurean sun Norman Powell and his clever and versatile Gemini moon, who will take the game to the next level. Los Angeles Clippers to win.
And that's a wrap for this week in Sports Astrology Predictions. Until next time!
All information in this post is merely the personal opinion of the author and not that of Astrology.com or any other person, company, or entity. At the time of publishing this article, not all team rosters have been finalized. All game times are rendered in local time. These predictions utilize the Sidereal system of astrology which is based on the actual link between the position of the planets with the fixed stars and constellations. Should any match be delayed by a significant amount of time (generally speaking 20 minutes or more), the original chart may not be valid and the prediction must be viewed with caution, if at all.
Most Popular on
Astrology.com