This Week's Sports Predictions: September 12–18, 2022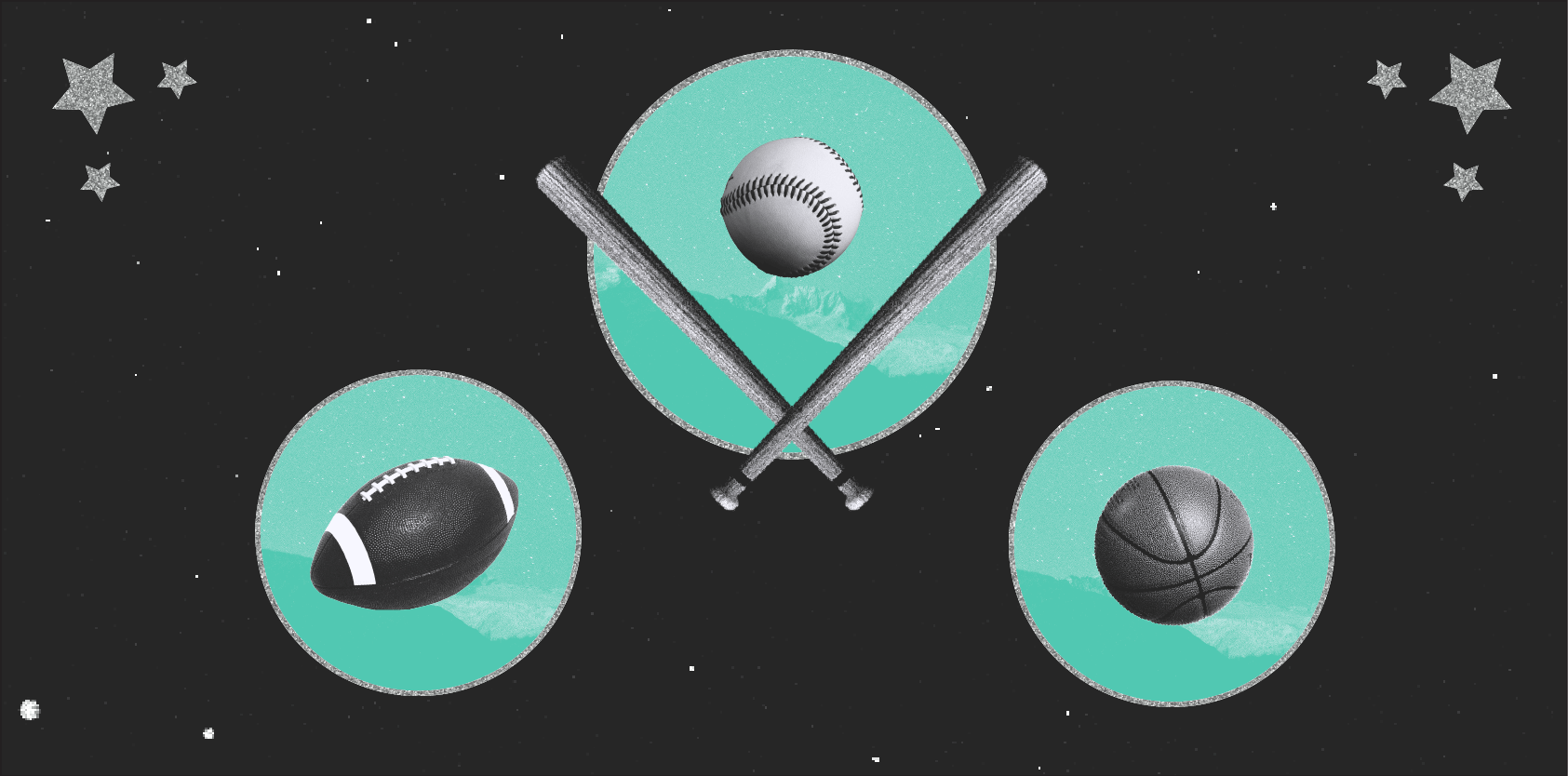 Welcome to Sports Astrology Predictions where we take a look at the astrology of competition in a bid to predict who will come out on top!
All sport is ruled by the planet Mars. The position and condition of this protective and combative planet has a significant, baseline influence on the outcome of all competition.
This week, Mars begins to align with Saturn, generating a solid and reliable vibration on which to build and climb steadily to the top. History and hierarchy rule as this conservative energy invades and pervades the battlefield. Patience is a virtue and timing is the key.
We begin this week's predictions on Wednesday at dusk with baseball between Miami Marlins and Philadelphia Phillies. It will be here that a rash and impatient waning Aries moon draws on Mars for a feverish and competitive game. Then to women's football in the early evening, between North Carolina Courage and Angel City FC. This game will also feel the heat of the Aries moon, but with less agitation and impatience. Then to Friday early afternoon baseball between Chicago Cubs and Colorado Rockies. This should be very entertaining, thanks to the Aldebaran-spiced Moon meeting up with Mars. This "bulls-eye" fixed star will guarantee a 'knife-edge' game, well worth the watching.
*   *   *
Game 1
MLB
Miami Marlins -v- Philadelphia Phillies
Wednesday, September 14 @ 6:40 p.m. – Miami, Florida
Wednesday at dusk at LoanDepot Park and to baseball where home team Miami Marlins invite Philadelphia Phillies onto their turf. With a rash and ruddy Aries moon electrified and controlling, this game will run fast and furious, especially with Marlins starting pitcher Sandy Alcantara shaking his loud and proud, mutually receptive Leo sun/Venus double-combo at the opposition. But it appears that Phillies solid starting pitcher Taurean sun Aaron Nola will rely on his killer Scorpio moon to discreetly light the way and silently take control of the game. Philadelphia Phillies to win a thrilling game.
Game 2
NWSL
North Carolina Courage -v- Angel City FC
Wednesday, September 14 @ 7 p.m. – Cary, North Carolina 
Wednesday at sunset to the Wakemed Soccer Park and to women's football where home team North Carolina Courage invite Angel City FC onto their field. With the hot and hazy Aries moon continuing to burn through the opposition, some fiery confrontations are to be expected, especially with Courage defender Gemini Mars Kaleigh Kurtz, playing under the massive influence of the charismatic fixed dog-star Sirius (the "Shining One"). But Angel City forward, Scorpio moon Tyler Lussi, will no doubt be able to take advantage of her many powerful fixed stars, especially her connection to Antares. Known as the "Heart of Scorpion" this tough royal watcher gifts courage and the ability to see it through to the end. Angel City FC to win a rousing game.
Game 3
MLB
Chicago Cubs -v- Colorado Rockies
Friday, September 16 @ 1:20 p.m. – Chicago, Illinois 
Friday afternoon to Wrigley Field and to baseball where home team Chicago Cubs meet up with the hardworking Colorado Rockies. With the moon joining Mars, this will be an action-packed game, especially with Rockies shortstop, Scorpio Mars Jose Iglesias, controlling the game with the help of his tricky Piscean moon. But it appears that it will be Cubs sensitive left fielder, Cancerian sun Ian Happ, who will outwit his opponents with his clever mercurial moon and quirky Gemini Mars vibrations. Chicago Cubs to win a riveting game.
And that's a wrap for this week in Sports Astrology Predictions. Until next time!
All information in this post is merely the personal opinion of the author and not that of Astrology.com or any other person, company or entity. At the time of publishing this article, not all team rosters have been finalized. All game times are rendered in local time. These predictions utilize the Sidereal system of astrology which is based on the actual link between the position of the planets with the fixed stars and constellations. Should any match be delayed by a significant amount of time (generally speaking 20 minutes or more), the original chart may not be valid and the prediction must be viewed with caution, if at all.
Most Popular on
Astrology.com