This Week's Sports Predictions: September 19–25, 2022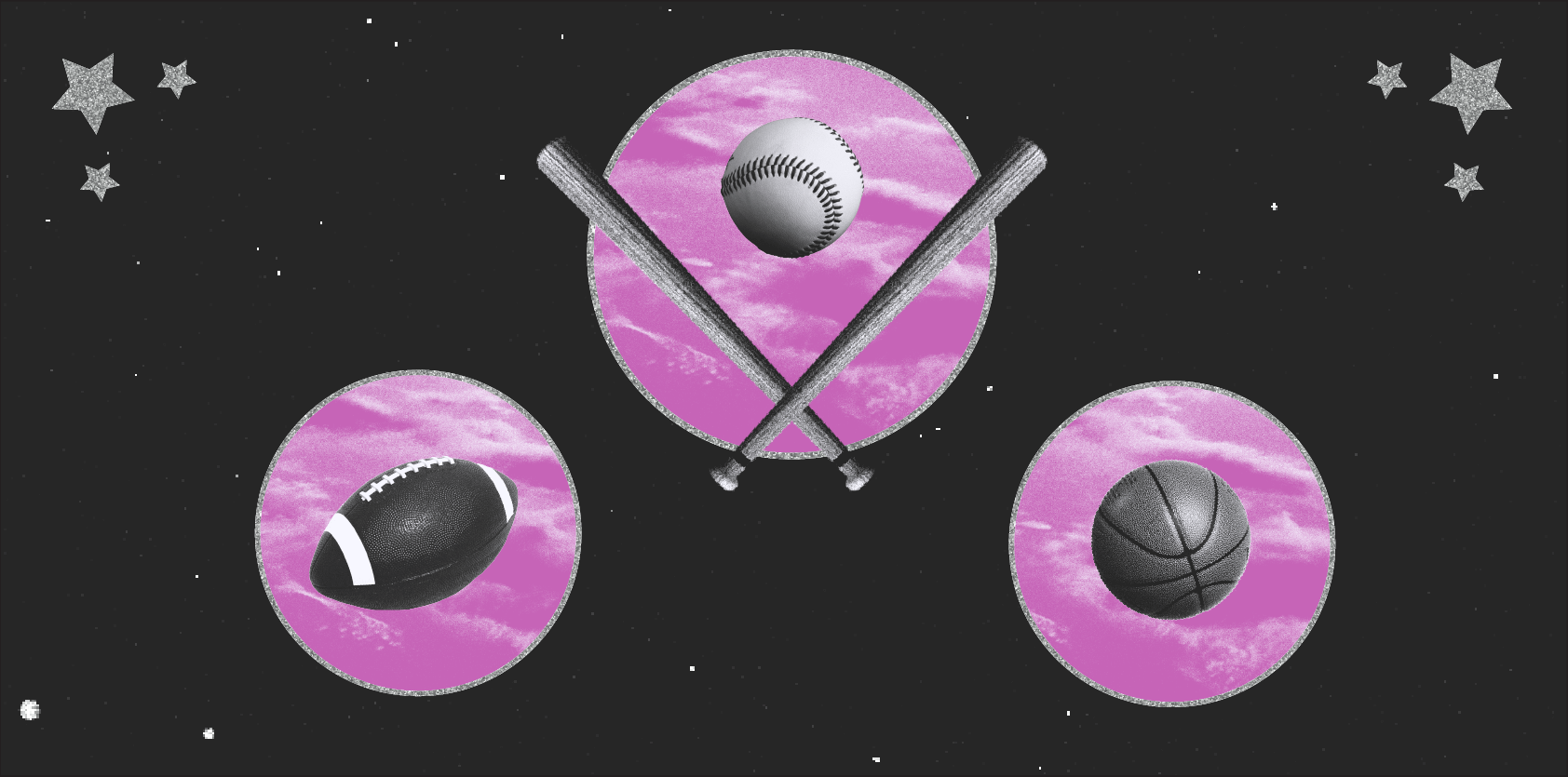 Welcome to Sports Astrology Predictions where we take a look at the astrology of competition in a bid to predict who will come out on top!
All sport is ruled by the planet Mars. The position and condition of this protective and combative planet has a significant, baseline influence on the outcome of all competition.
This week, Mars continues to align with Saturn, creating an ambitious vibration where patience and discipline are the keys to success. Timing, structure and hard work will be needed to claim honor and victory. Control is the name of the game and winning will be well worth the wait.
We begin this week's predictions on Wednesday afternoon and to baseball between Atlanta Braves and Washington Nationals. With a strong Cancerian moon overseeing the action, expectations are high and so is the mood. Then to another afternoon game where Milwaukee Brewers and New York Mets meet up for an emotional and mesmerizing game. Then Friday at dusk to baseball between Pittsburgh Pirates and Chicago Cubs where the sun will follow the waning Leo moon into the night. This should prove to be an exciting, unpredictable game where anything can happen with the crowd kept in a state of suspense until the very end.
* * *
Game 1
MLB
Atlanta Braves -v- Washington Nationals
Wednesday, September 21 @ 12:20 p.m. – Atlanta, Georgia
Wednesday early afternoon at Truist Park and to baseball where home team Atlanta Braves invite Washington Nationals onto their turf. With a highly sensitive and intuitive waning Cancerian moon ruling the mood, this game will bring emotions to the fore, especially with Nationals second baseman Taurean sun Cesar Hernandez with his fiery Aries moon, pushing the boundaries and the home team to breaking point. However, it appears that it will be Braves third baseman, intuitive Piscean sun Austin Riley, who should help bring home the honors with his fiery Leo Mars overseeing the game. Atlanta Braves to win a moody game.
Game 2
MLB
Milwaukee Brewers -v- New York Mets
Wednesday, September 21 @ 1:10 p.m. – Milwaukee, Wisconsin 
Wednesday afternoon to American Family Field and to baseball where home team Milwaukee Brewers meet up with New York Mets under the waning light of a Cancerian moon. This should prove to be a highly competitive, well-matched and tight game, especially with Mets first baseman, Scorpio sun Pete Alonso and his stern Capricorn moon poised to be a major thorn in the side of the home team. However, it appears that it should be Brewers left fielder Scorpio sun Christian Yelich who will be able to return all fire and take the game to the next level. Milwaukee Brewers to win a tight game.  
Game 3
MLB
Pittsburgh Pirates -v- Chicago Cubs
Friday, September 23 @ 6:35 p.m. – Pittsburgh, Pennsylvania 
Friday at sunset to PNC Park and to baseball where home team Pittsburgh Pirates invite Chicago Cubs onto their field. With the waning Leo moon proudly keeping her secrets, this game will prove to be highly unpredictable, especially with Pirates center fielder, Capricorn sun Bryan Reynolds, with his hooded Scorpio moon/Venus combo attempting to take control. But it appears that it will be the Cubs' quirky second baseman, Aquarian sun Nick Madrigal, who should get under the skin of the opposition and steal the show with his flamboyant Sagittarian moon and hyped-up Virgo Mars getting a lot of attention. Chicago Cubs to win an edgy game.  
And that's a wrap for this week in Sports Astrology Predictions. Until next time!
All information in this post is merely the personal opinion of the author and not that of Astrology.com or any other person, company or entity. At the time of publishing this article, not all team rosters have been finalized. All game times are rendered in local time. These predictions utilize the Sidereal system of astrology which is based on the actual link between the position of the planets with the fixed stars and constellations. Should any match be delayed by a significant amount of time (generally speaking 20 minutes or more), the original chart may not be valid and the prediction must be viewed with caution, if at all.
Most Popular on
Astrology.com