Steamy, Dreamy Playlist for the Venus-in-Cancer Trines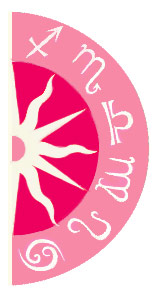 From ambient soundscapes and sensual pop to introspective rave anthems, this week's playlist is dedicated to the dreamy Venus-in-Cancer trines that open our week.
This is the perfect music to listen to as you plan a spontaneous romantic getaway, research tantric sex techniques, or dive into the poetic realm as Venus in Cancer trines Jupiter in Scorpio, followed by Neptune in Pisces, setting the stage for a spiritual, sensual kind of love rising from the depths of the unconscious.
This level of romance is best expressed through tenderness and affection, and it pairs beautifully with a night of elegant entertainment – think getting tickets to the ballet or a symphony with a sweetheart.
Tune into the Transits
Tune into this week's transits! Listen to your weekly playlist here.
"Garlands" by Sara Davachi
"Playground Love" by Air
"Sowing the Seeds of Love" by Tears for Fears
"Raingurl" by Yaeji
"No Show" by Toro y Moi
In addition to its amorous atmosphere, this is also a stellar transit for artists, musicians, and poets, as Venus and Neptune open the gates of creativity. Give yourself permission to conceive fresh artistic ventures or reinvigorate existing projects – Neptune opens the doors of psychic perception, allowing us a glimpse into otherworldly realms.
Most Popular on
Astrology.com