Uranus Retrograde in Taurus 2024: Dates, Meaning, & Horoscopes

In 2024, Uranus stations retrograde in Taurus on September 1, and stations direct on January 30, 2025.
Uranus Retrograde in Taurus 2024: Pre & Post-Shadow Dates & Degrees
Uranus enters the pre-retrograde shadow on May 15, 2024, at (23° 16′) Taurus.
Uranus turns retrograde on September 1, 2024, at (27° 15′) Taurus.
Uranus stations direct on January 30, 2025, at (23° 16′) Taurus.
Uranus leaves the post-retrograde zone on May 17, 2025, at (27° 15′) Taurus.
Learn everything about planets in retrograde.
Uranus Retrograde in Taurus Meaning
Personal and collective accelerated change is the theme of the astrology of 2024, and Uranus—the planet of radical evolution—plays a major role in it! In the Spring, from March 20 to May 19, Jupiter magnified Uranus' disruption and freedom-seeking effects in the area of our charts ruled by Taurus. Whether we're still recovering or became fascinated with what transpired for us then, now as Uranus turns retrograde, we can better integrate this change, or at least, better understand why it needed to happen. Big aha moments are on the table, especially during the dates the moon transits earth signs Taurus, Virgo, and Capricorn.
At a collective level, Uranus began teaming up with the two other outer planets, Neptune and Pluto, this summer, to instigate positive collective change. Since these are the last months Pluto remains in Capricorn, its trine with Uranus will assist this process by giving a fair voice to the communities that strive to get society out of the old paradigm. By continuing to expose corruption at the highest level of the government and corporations (most likely via the Internet), Uranus will free those who suffer dictatorial suppression. The perfect example can very well be climate change activists and up-and-coming young politicians.
The sextile with Neptune in Pisces brings the same distrust in the leadership of social media and big media corporations as lies and massive manipulation are exposed during Uranus' 2024 retrograde motion.
Uranus Retrograde in Taurus Key Dates
September 1: Uranus begins its retrograde while forming an opposition with asteroid Pallas Athene in Scorpio. This is the ideal time to review our strategy concerning what we desire to create for the rest of the year.
October 24 & January 22: Mars in Cancer sextile Uranus: This aspect inspires us and gives us the stamina to take risks and make changes that sometimes would be scary. Relationships that feel stuck also benefit from this sensual energy of experimentation.
November 16: Sun in Scorpio opposition Uranus: Rapid social developments can create stress and change in our lives. The key to maneuvering this aspect is to go with the flow and allow the universe to liberate us from the past.
December 2: Venus in Capricorn trine Uranus: This is the perfect aspect for upgrading our tech tools in the case that they have become obsolete. The world is moving at a faster speed now, so don't stay behind!
December 27: Venus in Aquarius square Uranus: Financial surprises can take place now, perhaps with an unexpected expense. We also seek freedom in relationships, so those who feel trapped might have to express their needs now.
If you're confused about an important person or situation, a live psychic reading can bring the clarity you need!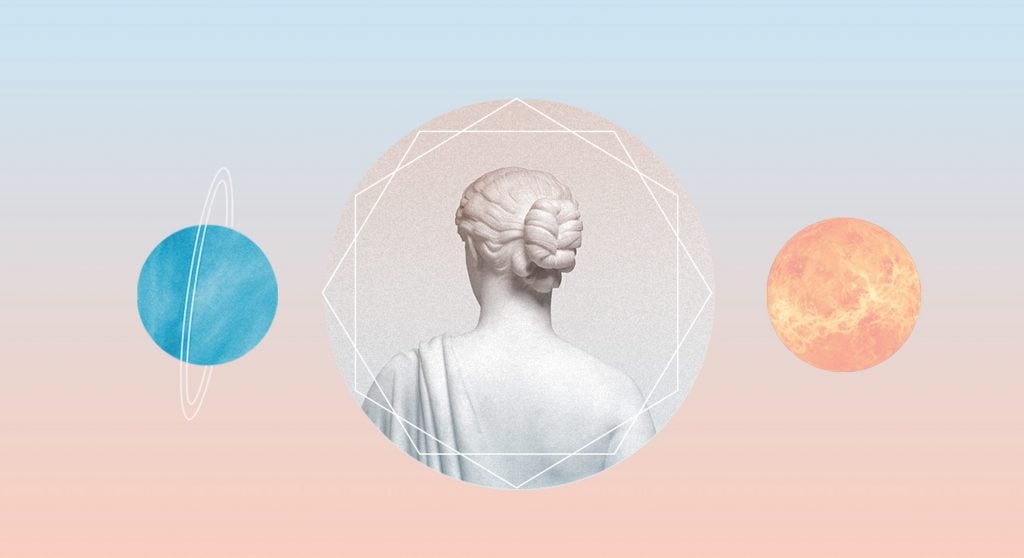 Horoscopes for Uranus Retrograde in Taurus
Aries
What's truly most valuable to you, Aries? Society teaches us to accumulate possessions—however, the long transit of Uranus in your money sector is teaching you the opposite! As your value system evolves, you're learning to put value on experience and not material things. As Uranus retrogrades, you can expect less erratic movement in your bank account, bringing a good opportunity to formulate a new budget for the rest of the year.
Taurus
Since 2018, which is when Uranus first entered your sign, you've had no choice but to embrace change. In 2024, that pressure to actualize yourself with the evolving times deepened, most likely creating exorbitant shifts. Now as Uranus goes retrograde, you get a break so you can regroup and perhaps realize why all these upgrades were so necessary. During this retrograde, continuing to open your mind by learning different topics and adopting new philosophies will do you a world of good.
Gemini
If shocking news and events have occurred in your life this year, you will soon find out why, Gemini. Since 2018, the planet of radical change has been exposing unexpected truths to unroot you from the past. This is due to your old beliefs and habits no longer working for you. During the retrograde of Uranus, it's key to work with any practices that help you work with your subconscious mind. Dreamwork, hypnosis, and consulting the Tarot could deliver you the most fascinating epiphanies yet.
Cancer
Society tells us that friendships are meant to last forever, Cancer, but this is far from the truth. As proof, you've noticed considerable changes in your overall social groups in recent years, and especially this year. As Uranus goes retrograde, this trend stabilizes, giving you the chance to mentally catch up with the events that transpired. If your interests have evolved recently, don't be afraid to look for newer and more exciting circles that make space for the type of personal growth you're experiencing.
Leo
Looking back at your career trajectory, Leo, what are the changes that began taking place in 2018? If your situation at your job has been less than positive, it might be time to ask yourself: Is what I am doing truly aligned with my calling? You have the entire retrograde of Uranus to answer that question. Within your findings, you might notice there is a deep longing for freedom, and the next couple of years are key to finding that liberation you might truly desire.
Virgo
Lucky you, Virgo! You might be one of the least disrupted signs of all, as Uranus is in a friendly position to your rising sign. Overall, what Uranus has been striving to do is open your mind to new and exciting vistas. This cosmic work has been done through eclectic people coming into your life—or perhaps a mentor or teacher inviting you to stretch your belief system. As Uranus goes retrograde, you get to truly feel out which are the new beliefs that stay with you for the long haul!
Libra
If you experienced a lot of change in your intimate relationships this year, you get a break from so much movement during this retrograde. While sometimes it is hard to believe that "everything happens for a reason," you might truly come to terms with this phrase during this retrograde, Libra. Once this long transit ends, between 2025 and 2026, you will be liberated from the commitments that feel asphyxiating. And even better—you will be able to truly relate from a position of true strength.
Scorpio
For a creature of habit like you, Scorpio, it's hard to cut cords with people, as you are one to fully commit to your word. Since 2018, Uranus has been teaching you the valuable lesson that relationships aren't meant to last forever. If this has been a year of endings, you get time to heal as the planet of change takes a five-month-long nap. The insights you receive now will not only be healing, they will help you make sense of where you stand in the world of relationships.
Sagittarius
For you, Sagittarius, powerful Uranus has meant experiencing a lot of disruption in your overall routines. You've most likely had to change your work schedule to move your body and mitigate a feeling of restlessness. As Uranus goes retrograde, you get a break from this nervous energy. However, if it does not go away, there could be underlying issues around your work. If what you do for a living no longer brings you joy, Uranus invites you to find a career path that truly does.
Capricorn
Sweet news, Capricorn! You might be one of the least disrupted signs of all, as Uranus is in a friendly position to your rising sign. Since 2018 and especially in 2021 and 2023, Uranus has been trying to inspire you. If you've been feeling bored in your life, it means it's time to embrace experimentation in dating, play, fun, and creativity. As Uranus goes retrograde, dare to take risks by breaking your old mold. We promise you—the results could be exhilarating!
Aquarius
Since 2018, Uranus has been creating change in the most private area of your chart—your home, roots, and foundation. Changes at home are never easy, but what Uranus strives to help you do is let go of family pre-conditioning. For you, the retrograde of Uranus consists in taking a trip down memory lane and truly seeking healing the past. Whether it's the relationship with your parents or perhaps a hurtful event, letting go is key now.
Pisces
What's your biggest gift, Pisces? Since early this summer, Uranus has been asking you to express it to the world! In fact, the retrograde of Uranus means that magical inspiration is available to you. You could notice it arriving during dreams, in meditation, and when being creative. The ideas you come up with now could be groundbreaking, so make sure to fully open your throat chakra so you can express them to your audience.
Your 2024 Horoscope has vital information about how to harness Pluto's powers!
Store
Recommended Reports For You
Most Popular on
Astrology.com