Venus Conjunct Neptune in Pisces: Art as Spiritual Practice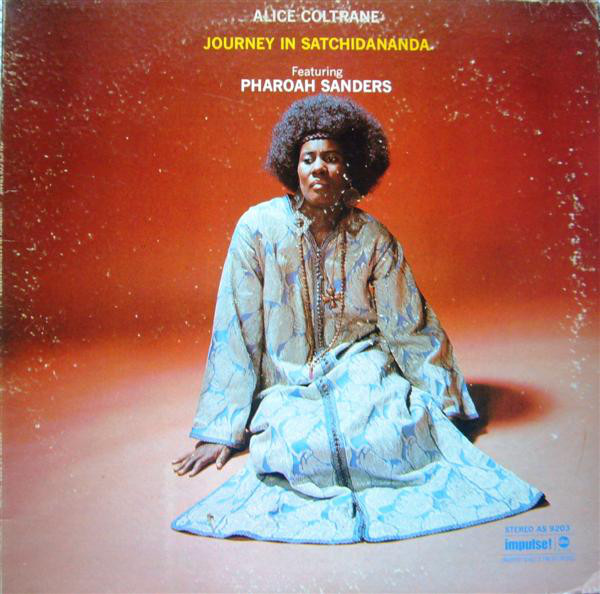 "Journey in Satchidananda"
by Alice Coltrane
"Music is within your heart, your soul, your spirit…." 
– Alice Coltrane
Venus finds herself conjoining Neptune in Pisces today, creating a beautiful atmosphere of imagination, artistic heights, and a healthy degree of illusion.
While Neptune is at home riding the waves of mystery in Pisces, Venus in this position finds things a bit…murky. It isn't only about art and beauty for Venus. It's also about equality and justice.
But things get a little hazy with Pisces, and idealism could go into the shadow zone with this conjunction.
See from a clear, new perspective using ancient Egyptian insight!
The best way to deal with this aspect? Dive deeply into artistic pursuits and find a spiritual practice to guide you toward the highest good. To help you on the spiritual path, today's throwback song of the moment invites you on a journey with Alice Coltrane and her "Journey in Satchidananda."
Coltrane spent the late 1960s exploring Zen Buddhism, Hinduism, and Hare Krishna practices with her husband and bandmate, saxophonist and jazz composer John Coltrane. The unexpected death of John sent Alice on a spiritual journey, traveling through India to meet gurus and teachers as she sought to understand the deep depression and terrifying visions she encountered as she grieved.
Alice was forever changed by the experience, and she dedicated her life to the spiritual pursuit of music. Her genre-bending compositions fused jazz, world music, and spiritual practice into sublime and magical music that continues to inspire artists around world.
Turn on "Journey in Satchidananda" and let yourself flow into your creative practice, and see what emerges from the imaginative union of Venus and Neptune.
Listen to "Journey in Satchidananda" by Alice Coltrane now.
Store
Recommended Reports For You
Most Popular on
Astrology.com