Venus conjunct Neptune: Your Horoscope for the Sweetest Day of 2020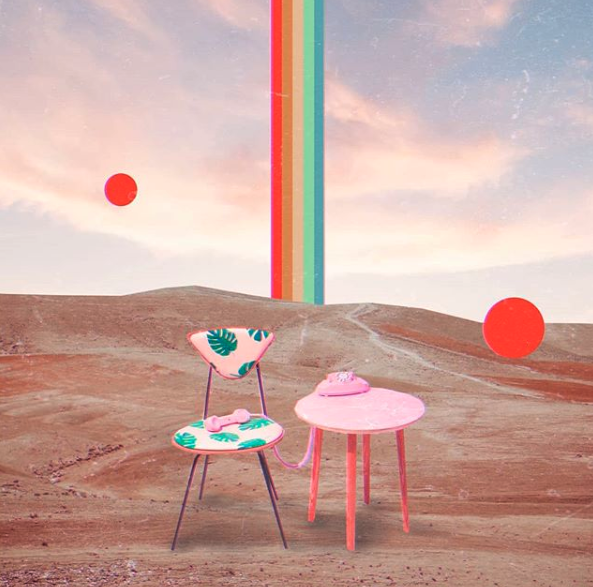 Every year, we get to indulge in the romantic lust brought by Venus, the planet of love and money, meeting up with Neptune, dreamy planet of fantasy and illusion. As usual, we can expect emotions to soar as these planets align in romance-obsessed Pisces on January 27.
For those looking for romance, Venus could bring a new love interest or more compassion towards an existing one. The only caveat to this transit is that it can expose deceptions or put the rose-colored shades on to avoid seeing flaws in others as well as ourselves. However, we can activate the higher vibe of this astrological event by embracing our deepest sentiments, glamour, and intuition.
Read on to find out in which area of your life you should be focusing this energy.
Tune into the universe with our daily astrology news
Horoscopes for Venus Conjunct Neptune in Pisces 2020
You may find it hard to wake up from your dream life now. Peppering up your daily exercises, which may be challenging, as you want to laze about. Instead of hitting the gym extra hard, try incorporating additional "steps" around the office, or at home to keep your energy high.
Recognize your successes. Don't run away from praise and acclaim! Indulge your efforts, no matter how big or small, by rewarding yourself. This will not only boost your confidence; it will push you towards success. No matter the size of the win—treat yourself! After all, you deserve it!
This alignment calls upon you to find a better work-life balance. Learning to say no to professional projects may be challenging, as you may feel guilty for saying no to some of them. The good news is this transit will offer you a break from the office to rejuvenate your spirit and lifestyle. Enjoy!
This transit cosmically calls for you to incorporate different activities into your life. However, you do not have to jump right in, you can steadily update your life by implementing minor changes little by little into your repertoire by taking mini-adventures. This will open you up to new opportunities.
This transit offers you the chance to change your money habits, particularly your relationship with O.P.M. (Other People's Money). You have the opportunity to clear up debt. One way to stay on budget would be to have a realistic approach to your finances and avoid maxing out your credit cards.
Rather than stay in the midst of relationship drama, free yourself from the challenging love story saga by focusing on your needs. This alignment is the perfect time to fall in love with…yourself! Put yourself first! Once you prioritize your needs, your partner will stand by your side 100%.
It's time for you to show your creative talents to the world. Even if this means snapping a pic for Instagram, you'll be able to let others see your artistic site. Your heart will flutter as your poetic and expressive sentiments come to life during this Venus and Neptune conjunction.
With your self-esteem at a high, it's time to embrace your confidence and step into the limelight. While you normally shy away from sharing pics on Instagram, this is your year to break the internet by showing the world your beautiful self. Embrace your inner diva and glam! Say cheese!
You may not feel 100% comfortable in your living situation. Instead of packing up your bags and moving into a new dwelling (which may not be financially doable), try redecorating your home with minimal changes to embrace your aesthetic. You'll be more connected to your home in no time.
Flirting may be easier than usual for you today. You'll find it easier than ever to use your charm while swiping through possible matches on Tinder—which may lead to a few matches. For the first time in a while, conversations will be pleasant and without a prickly edge.
Learning to accept yourself can take a lifetime. But, you're now able to embrace all of your qualities—the good, the bad, and the ugly—and honor them. You don't have to rule the world or be a baller to be confident. Feeling good about yourself starts within.
Although leaning into your intuition might be challenging, your psychic abilities are strong now. Listen to your instincts and awaken the voice within. If gossip, situations, relationships do not feel right, chances are there may be something amiss. If others decide to manipulate your emotions—feel okay pointing them straight to the door.
Art by Emma Rodriguez
Store
Recommended Reports For You
Most Popular on
Astrology.com