Venus in Capricorn: The Grounded Heart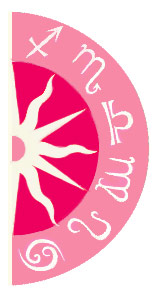 BEETS
Today, Venus enters the earth sign Capricorn, drawing all of her loving energies into physical reality.
Many people spend today with their families and loved ones, sharing gifts and food. They are also drawing their own loving energy into form, expressing it in a concrete way.
Although this seems simple and natural, it can be fraught with conflict, as Venus is naturally more attuned to luxurious and indulgent Taurus than austere and responsible Capricorn.
We'll use a food today to help strengthen a connection to the earth, to form, and simultaneously allow Venus to express her overflowing love expressions the way she wants.
What expressions of love await you in 2018? Find out now!
Beets are a natural choice, as they are deeply grounded and earthy. Physically, they are connected to the earth by their roots and, spiritually, they are connected to the root chakra. They are also sensual, messy and sweet. Beets are shaped like the heart, and bleed red juice, like the heart.
One way to use beets is to play with this juice, to dye the body – lips, cheeks – or other foods, like hard-boiled eggs, which helps us to get comfortable with the sensuality of fluids, and with the idea of fluidity.
Beets can teach us to enjoy physicality; we often buy them with a layer of dirt still on them, and the juice can get everywhere and stain everything, which is fun, once we get over our Capricorn-esque control issues. We can eat beets in many ways, and they have multiple health benefits for all parts of the body – the heart, the blood, the organs. Cooked or roasted, raw, juiced, or pickled, beets bring a connection to both the earth and the heart to the table.
Grounding Elements Pro-Tip: Use this beet powder from Mile High Apothecary to make your own all-natural make-up or clothing dye!
Store
Recommended Reports For You
Most Popular on
Astrology.com