Venus in Sagittarius: Lust for Life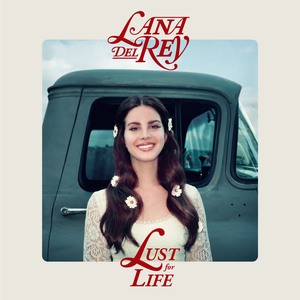 "Lust for Life" by Lana del Rey
"Cause we're the masters of our own fate
We're the captains of our own souls"
Today marks the beginning of Venus's transit into Sagittarius, an expansive placement for the planet of love and beauty. Sagittarius is the sign of the adventurer, spurring movement within our relationships as the archer pushes us into the excitement of the unknown.
There's a danger of getting swept away in the romantic tides while Sagittarius courts Venus. Old and stagnant love affairs may be forgotten in the glitz and glitter of the new, and the grass may appear vivid and green on the other side.
Find out what's in store for you with our 2018 Love Tarot!
There's also that volatile opposition between Mars in Libra and Uranus in Aries to further stoke the flames. Mars is a bit uncomfortable within Libra and can translate into passive aggressive or wishy-washy behavior.
Uranus uses the "shock and awe" method, and Aries ensures the fires of the unexpected will burn wild and bright. Exercise caution: this aspect is accident-prone. Slow down and reflect before you make a decision you may regret down the line.
In the spirit of Sagittarius energy, today's song of the moment "Lust for Life" playfully invites us to kick off our shoes (and our clothes) so we can be in the here and now. Lana Del Rey is the mistress of vintage cool, sizzling seductively as the Weeknd brings a smooth groove into the mix.
Collaborations may not always last forever, but that doesn't make them any less potent. You may not meet the love of your life with Venus in Sagittarius, but you'll certainly expand your social circle and your mind during this transit.
Be open to the new and enjoy the adventure!
Listen to today's Song of the Moment here.
Most Popular on
Astrology.com