Venus in Taurus: Get Sprung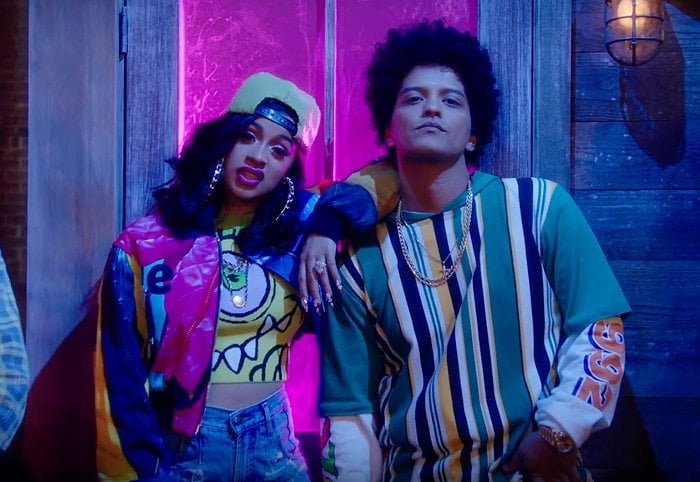 "Finesse (Remix)"
by Bruno Mars (featuring Cardi B)
"When I'm walkin' with you
I watch the whole room change
Baby, that's what you do"
Venus is about to travel into Taurus, a sensual and pleasing placement for the goddess of love. Imagine the aroma of flowers drifting through the breeze to get a feel for the heightening of the senses that is Venus in Taurus.
Spring is officially in the air.
To add to the romantic atmosphere, the upcoming full moon in Libra highlights relationships and commitment, making this an excellent time to solidify bonds, although you might want to hold off until tomorrow to sign on the dotted line. There is a void-of-course moon in Virgo during the earlier part of the day, so lay low until Luna makes her move.
What's the love potential between you and that person on your mind?
In the meantime, today's semi-square between Mars and Jupiter asks us to remember how freedom and restraint must be balanced regarding our commitments. Take the time to understand what you are committing yourself to, and keep in mind the Mars theme of ego drive. Whatever Jupiter touches is blessed, and due to the planet's station in Scorpio, resurrection is a possibility. But be sure to ask yourself if this bond will lift you higher or restrain your purpose and freedom.
In honor of the upcoming full moon in Libra, today's song of the moment, "Finesse" by Bruno Mars and featuring Cardi B, will get you ready to slide onto the dance floor. Both of them are Libra natives, blending their personal styles and boisterous attitudes into this club-friendly remix.
The full moon in Libra is made for social gatherings and aesthetic experiences, so prepare for a rowdy and beautiful weekend.
Listen to "Finesse (Remix)" here.
Store
Recommended Reports For You
Most Popular on
Astrology.com