Welcome to the Wonderful World of Sports Astrology!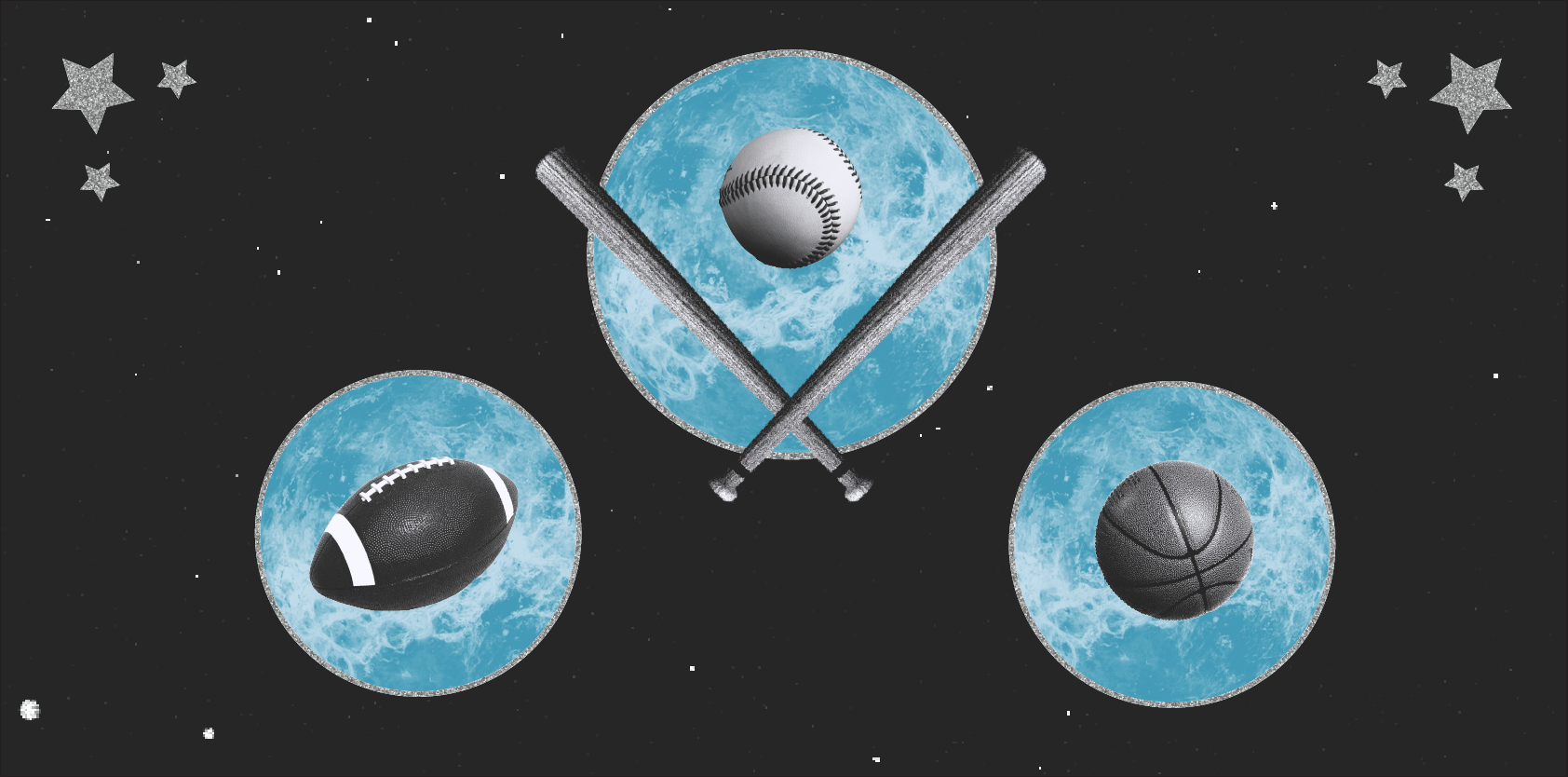 I look forward to sharing timely and unique perspectives with you from my combined passions of sports and astrology—a cosmic combination that has proven to provide athletes and management with another tool in that eternal quest for a competitive edge.
Indeed, while the old paradigm rewards past performance in the sporting universe, Sports Astrology looks at future performance in a holistic and enlightening way.
My unique career in Sports Astrology evolved organically. I grew up a New York Mets fan during the magical 1973 "Ya Gotta Believe" season and, later, graduated with a degree in Astrology from Vicki Noble's School of Healing Arts.
Then one day in 2001, I was at an Oakland A's game during the "Moneyball era," and when I spotted eccentric Taurus pitcher Barry Zito doing yoga warm-up techniques in the outfield, I realized a new generation of athletes had arrived!
Barry, with a Sun-Uranus opposition, born May 13, 1978, was open to astrology. His parents, Roberta and Joe, attended all his home games, and I had fun moments funneling astrological information to Roberta. I especially look at Mars transits for athletes, as it rules energy, assertion and aggression. I soon had a segment called the "Astrology Minute" on the A's post-game show, where I would share timely astrological insights on the team.
Zito eventually went to the SF Giants—Neptune was opposing his Mars in Leo, where challenges began. I would share astrological insights on the San Francisco Giants shows as well as branching into other sports.
I would also appear on KNBR and 95.7 The Game, Fox Sports Radio, ESPN TV shows, including ESPN SportsCenter and Baseball Tonight, NBCSports Bay Area and California. I appeared on CBS News Sunday Morning on Super Bowl Sunday in 2021 when Tom Brady won MVP!
I wrote a horoscope column for MLB.com and team magazines, illuminating mental, emotional and physical games, with holistic mind-body-and-spirit revelations. The New York Times even did a feature story as "Andrea the Astrologer" was incarnated. I was nominated for Female Caller of the Year on Fox Sports Radio, Ben Maller Show.
And—as I write this during Women's History Month—the rest is a "herstory" to follow your passions!
Store
Recommended Reports For You
Most Popular on
Astrology.com