Welcome, Venus: For Better or Worse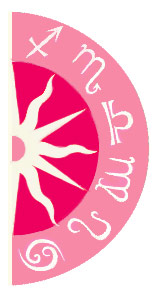 the davinci code (2006)
As Venus prepares to make her entrance into Sagittarius tomorrow, and Mars in Venus-ruled Libra approaches his opposition with Uranus, get ready for a powerful infusion of Divine Feminine energy! Like the shocking revelations brought to light about Mary Magdalene in the 2006 thriller The DaVinci Code, her presence could be either a breath of fresh air or an unwelcome disruption. How you experience her is up to you.
Saturday's trine between Jupiter in Scorpio and Neptune in Pisces offers us deep, transformative spiritual experiences if we can open our hearts.  This may be easier said than done, however, as we're in uncharted territory and not sure whom or what to trust. With Mercury stationing retrograde in the last degree of Sagittarius on the same day, thould feel like a crisis of faith. It's time for some soul searching…what do you really believe?
Use this ancient wisdom to improve your life
Sunday's full moon in Gemini opposes the Sagittarius sun and squares Neptune. There's a lot of information for us to process, and the potential for confusion is high. To make sense of it all, we'll have to channel Professor Robert Langdon (Tom Hanks) and draw not only on logic and knowledge, but also on our creativity, intuition, and interpretation of the symbols that are all around us. This is no time to take things at face value. Give yourself permission to question what you hear…as well as what you say or think!
When retrograde Mercury aligns with Saturn on Wednesday, we're challenged yet again to reconsider our beliefs, or at least how we express them. Truth and freedom are top priorities for these Sagittarius planets—but under their influence, we sometimes feel a little too free to impose our version of the truth onto others. Right now, we're strongly encouraged to take a more expansive and balanced view. It's wise to welcome new information and consider alternative viewpoints.
After all, what are we so afraid of?
Watch The DaVinci Code now!
Most Popular on
Astrology.com