Year of the Earth Dog: Imagine a Better World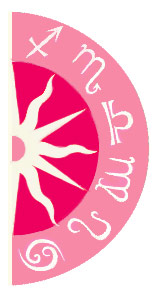 "Find Me"
by Sigma (featuring Birdy)
"I see you, you're in the darkness
Blinding light right where your heart is"
Today, we celebrate the Chinese New Year, welcoming the sign of the earth Dog, one of the most determined and grounded beasts in the lunar cycle.
Find out more about the Chinese zodiac here!
The earth Dog ushers in a time when socially driven initiatives take precedence and real change and revolution are possible. There may be an emphasis on environmental issues in the year ahead, giving a boost to technological advancements toward the health of the planet.
Paired with Saturn residing in Capricorn for the next few years, success and socially conscious gains can be made within business and society, but it will take focused effort. The earth Dog is a pack animal, utilizing teamwork and upfront conduct.
If you've been feeling less than thrilled with the political climate of 2017, then prepare yourself for even more changes in the year ahead. The earth Dog has no patience for demagogues and tyrannical self-interest, so don't be surprised if upheavals within the system occur in the coming months.
Prepare for the year ahead with this exclusive 2018 Chinese horoscope!
In honor of the loyal and loving year of the Dog, today's grounding song is "Find Me" by Sigma, featuring the soaring vocals of singer-songwriter Birdy (and a video starring Stranger Things actress Bobbie Millie Brown, pictured).
Living life with an open heart is a crucial part of helping to create equality within social and political systems. We can begin to change paradigms within society by opening up to love within our personal lives.
So crank up "Find Me" and imagine a better world in which reciprocity and the courage to live with an open heart are the norm.
Listen to "Find Me" by Sigma (featuring Birdy)!
Store
Recommended Reports For You
Most Popular on
Astrology.com