From May 25, 2015 thru May 31, 2015
You think things are humming along nicely on Monday and Tuesday when something happens that makes you realize that you-know-who has an entirely different agenda. Suddenly your project becomes drawing this person out, getting them to say what they really want, which is going to be hard Wednesday through Friday because this is not the kind of person you can read easily. Maybe you should head to the movies, or to see some art -- you need something you two can talk about other than, well, you two. These are good days, but Saturday and Sunday you crave alone time.
This unique 12-card reading links the wisdom of the Tarot with the twelve symbolic houses of Astrology. Learn which forces of destiny are influencing each major area of your life, and how to bring more happiness and fulfillment into your world. If you want insight into different areas of your life over the next year, 12-House Tarot is for you!
Read More »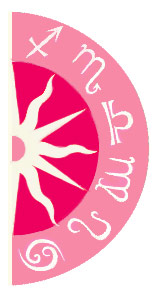 Discover what 2015 holds for you: