From July 6, 2015 thru July 12, 2015
Watch your step on Monday if you're hoping to get off to a good start this week. Things might not be quite what they seem at work, and you'll need to be super vigilant to figure out what's what. (Better have that second cup of coffee!) Midweek should prove more smoothly copacetic. You'll feel extremely balanced, and you'll think fast on your feet. Use that quick wit to sidle up alongside some cutie -- you'll know just what to say. By week's end, you might sense some shyness and introspection coming on, but that won't last: Saturday and Sunday, it's back to some successful socializing.
Angels watch over you, providing strength and love when you need it most. The Tarot of Angels describes what your birth angel says about you and your life path. Learn what the angels have done for you in the past, what they are doing now, and what they will do in the future to help you. Build hope and faith with the Tarot of Angels!
Read More »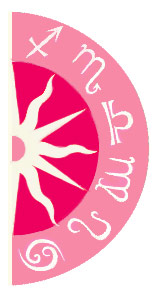 Discover what 2015 holds for you: