From February 1, 2016 thru February 7, 2016
What a way to start the week! There's nothing like sizzling romance to get the engine going. Sparks are flying between you two, and not just because you're physically attracted to one another. There's something deeper, smarter and more creative going on. This might be, like, the real thing. Or it might not be. Is there any sense in obsessing about questions like that? No. There isn't. So don't do it. Just let your intuition and the natural chemistry you two share guide your actions. Put off the long conversation about relationships and what this all means until Friday or Saturday. Sunday you will feel grounded and content.
What do you want most in life? The Vision Quest Tarot is a guide to help you achieve your biggest goals. Whether your personal vision involves romance, riches, or personal happiness, you'll take a giant step toward success and fulfillment with this amazing five-card reading. Find out what you must focus on now to manifest your heart's desire!
Read More »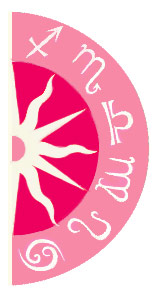 Discover what 2016 holds for you: