From May 4, 2015 thru May 10, 2015
Anyone you meet early this week -- especially friends of friends -- will be well worth spending extra time with. You'll be amazed at how many similarities start to pile up. Events are going to get a little beyond you on Thursday and Friday, but try not to wear yourself out thinking too much about the reasons for all the weirdness. You might not be the center of attention this weekend, but anyone you're hanging out with will listen up and like what they hear.
Get a clear perspective on your perplexing situation! The Egyptian Tarot comes to us from the time pharaohs walk as gods among the living. The left eye of Horus, an indestructible sky god, is associated with the Moon (lunar cycles) while the right eye is associated with the Sun. Together, they'll help you see deeply into your present and future.
Read More »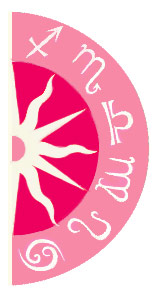 Discover what 2015 holds for you: