From August 3, 2015 thru August 9, 2015
As you rejoin the world in the first part of the week, you'll feel like you're caught in a weird cycle of seeing everything from one step back, then one step back from that, and so on until all you can see is steps. So break the cycle by forcing yourself into some unfamiliar territory where you can't help but see things as they really are. New people will fill out your posse later in the week, and one or more might want to get to know you much better. Try to make Sunday all about you -- get up late, do your thing and don't worry about getting back to voicemail or email or anything else.
Standing at a crossroads? Afraid to make a mistake? Can't decide? That's what your Yes/No Tarot reading was designed to help you with - quick, easy, and simple! This powerful reading is like a trusted friend, guidance counselor, and oracle all in one. You'll get a straight, honest answer to help you make the best decisions.
Read More »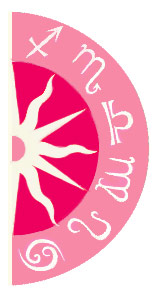 Discover what 2015 holds for you: