From February 1, 2016 thru February 7, 2016
What a way to start the week! There's nothing like sizzling romance to get the engine going. Sparks are flying between you two, and not just because you're physically attracted to one another. There's something deeper, smarter and more creative going on. This might be, like, the real thing. Or it might not be. Is there any sense in obsessing about questions like that? No. There isn't. So don't do it. Just let your intuition and the natural chemistry you two share guide your actions. Put off the long conversation about relationships and what this all means until Friday or Saturday. Sunday you will feel grounded and content.
We all have wishes, but sometimes we aren't sure if, when, or how they will be granted. Your Make a Wish Tarot reveals how you can make a dream your reality. This three-card reading explains the circumstances surrounding your wish, the challenges to overcome, and the final result. Will your wish come true? Find out!
Read More »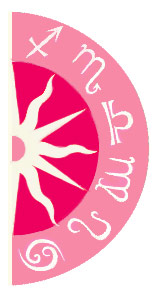 Discover what 2016 holds for you: