From August 24, 2015 thru August 30, 2015
Compromises are those frustrating things that everyone recommends but no one actually likes on Monday and Tuesday. Don't give in to one if it's just going to make you cranky. Sometimes the person who holds out is the person who wins the biggest prize -- and you might just be that person on Thursday. Work that sassy independence to attract a very intriguing cutie pie you meet through work. Be the opposite of an old-fashioned shrinking violet: think dancing daffodil or laughing lily instead. Bright, bold and blessed are the words to remember over the weekend.
Wondering who your soul mate is - and if this person might already be in your life... or how to meet him or her? This Tarot reading analyzes your side of the relationship as well as your love interest's side, and then shows you the final result. You'll know how close you are to true love once you get your Soul Mate Tarot reading!
Read More »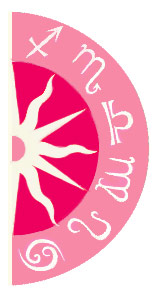 Discover what 2015 holds for you: