From February 8, 2016 thru February 14, 2016
You'd like to believe that everyone's motives are pure as gold, but you never know who you're dealing with. In this crazy world, especially at the beginning of the week, stay attuned to what's going on below the surface of things. You're getting better and better at figuring others out. In the middle of the week, you're going to connect with someone you thought you had nothing in common with. Funny how that can happen. Let it be a lesson. You could be standing in a room full of strangers on Sunday and one of them, unbeknownst to you, could be the future love of your life. So, mill around.
What do you want most in life? The Vision Quest Tarot is a guide to help you achieve your biggest goals. Whether your personal vision involves romance, riches, or personal happiness, you'll take a giant step toward success and fulfillment with this amazing five-card reading. Find out what you must focus on now to manifest your heart's desire!
Read More »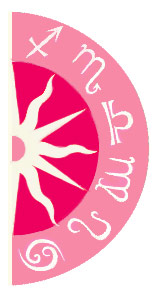 Discover what 2016 holds for you: