From November 30, 2015 thru December 6, 2015
On Monday it's going to occur to you that you don't have as much money right now as you thought you did, and the realization might bring you down a bit. On Tuesday and Wednesday, practice seeing things in a new way. Money is hardly the source of all value. Some of the cutest people in the world are struggling with cash flow problems too. On Friday you might meet someone -- a musician with a day job, or a nonprofit worker with a great smile -- who makes you swoon. There's nothing like finding someone who understands exactly what you're feeling. Expect to make exciting discoveries together this weekend.
This unique 12-card reading links the wisdom of the Tarot with the twelve symbolic houses of Astrology. Learn which forces of destiny are influencing each major area of your life, and how to bring more happiness and fulfillment into your world. If you want insight into different areas of your life over the next year, 12-House Tarot is for you!
Read More »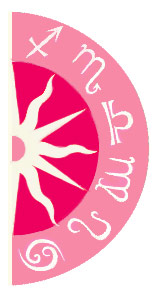 Discover what 2016 holds for you: