From November 23, 2015 thru November 29, 2015
You might feel shy and moody as the week begins, but that's okay -- you've got a lot on your mind, about your career and life and everything else. Take it slow and give yourself some quiet time if you need to. (It's Monday, after all. Nobody's going to notice if you sneak off to veg on the couch.) Midweek should find you feeling back to your outgoing, friendly self. Others will look to you to take the lead, and you might get opportunities to meet new (and, with any luck, exciting) people. Abandon attempts to maintain your routine and discipline later in the week, but hold hope for an expansive, exciting weekend, full of energy and opportunity.
Angels watch over you, providing strength and love when you need it most. The Tarot of Angels describes what your birth angel says about you and your life path. Learn what the angels have done for you in the past, what they are doing now, and what they will do in the future to help you. Build hope and faith with the Tarot of Angels!
Read More »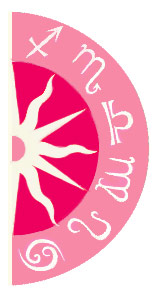 Discover what 2016 holds for you: