From November 30, 2015 thru December 6, 2015
On Monday it's going to occur to you that you don't have as much money right now as you thought you did, and the realization might bring you down a bit. On Tuesday and Wednesday, practice seeing things in a new way. Money is hardly the source of all value. Some of the cutest people in the world are struggling with cash flow problems too. On Friday you might meet someone -- a musician with a day job, or a nonprofit worker with a great smile -- who makes you swoon. There's nothing like finding someone who understands exactly what you're feeling. Expect to make exciting discoveries together this weekend.
Worried about money? Your Gold Tarot can put you on the path to greater wealth! You'll see the financial strengths and challenges, and be better able to make the best of your assets. You'll be raking in the cash in no time with help from your Gold Tarot - it's like consulting a personal financial advisor!
Read More »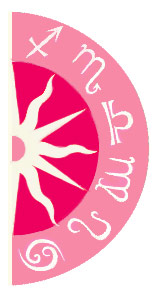 Discover what 2016 holds for you: