From May 25, 2015 thru May 31, 2015
You think things are humming along nicely on Monday and Tuesday when something happens that makes you realize that you-know-who has an entirely different agenda. Suddenly your project becomes drawing this person out, getting them to say what they really want, which is going to be hard Wednesday through Friday because this is not the kind of person you can read easily. Maybe you should head to the movies, or to see some art -- you need something you two can talk about other than, well, you two. These are good days, but Saturday and Sunday you crave alone time.
Your Love Tarot reading can give you the foresight to navigate the romantic ups and downs of your life. Get deep insight and sound advice for your romantic situation. Let the cards predict the future of your love relationship, show you how can adapt and grow together, and make the best out of it! This reading helps you to make wise choices in love.
Read More »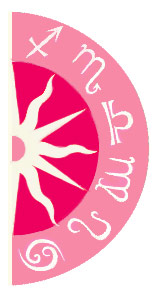 Discover what 2015 holds for you: