From May 18, 2015 thru May 24, 2015
While you're in the middle of what started out as an ordinary conversation, you'll suddenly realize that you're attracted to the person you're speaking with, though you hadn't yet seen it. Things might proceed very quickly if you choose to pursue them, but expect to have a rocky day or two midweek as you adjust to the strange new situation. Someone might get jealous this weekend; if so, do what you can to keep from escalating. Everyone will be a lot happier if they stay calm.
Angels watch over you, providing strength and love when you need it most. The Tarot of Angels describes what your birth angel says about you and your life path. Learn what the angels have done for you in the past, what they are doing now, and what they will do in the future to help you. Build hope and faith with the Tarot of Angels!
Read More »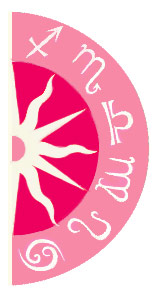 Discover what 2015 holds for you: