From May 25, 2015 thru May 31, 2015
You think things are humming along nicely on Monday and Tuesday when something happens that makes you realize that you-know-who has an entirely different agenda. Suddenly your project becomes drawing this person out, getting them to say what they really want, which is going to be hard Wednesday through Friday because this is not the kind of person you can read easily. Maybe you should head to the movies, or to see some art -- you need something you two can talk about other than, well, you two. These are good days, but Saturday and Sunday you crave alone time.
Worried about money? Your Gold Tarot can put you on the path to greater wealth! You'll see the financial strengths and challenges, and be better able to make the best of your assets. You'll be raking in the cash in no time with help from your Gold Tarot - it's like consulting a personal financial advisor!
Read More »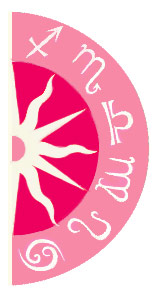 Discover what 2015 holds for you: