From April 27, 2015 thru May 3, 2015
If there's a relationship in trouble somewhere near you, expect a burst of inspiration Monday that will help you start to fix it. Indulge in a little healthy paranoia throughout the week, as people you don't know might chat you up with ulterior motives (not everyone will have their own agenda, but at least one person will). Early this weekend, you will connect with someone you'd ordinarily think was out of your league, if there is such a thing. Take it down low on Sunday and try to just chill with your closest people.
Standing at a crossroads? Afraid to make a mistake? Can't decide? That's what your Yes/No Tarot reading was designed to help you with - quick, easy, and simple! This powerful reading is like a trusted friend, guidance counselor, and oracle all in one. You'll get a straight, honest answer to help you make the best decisions.
Read More »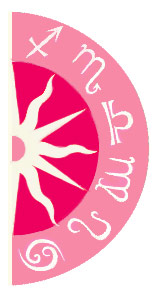 Discover what 2015 holds for you: