From August 31, 2015 thru September 6, 2015
Everyone says that it's good to meet new people, but sometimes the prospect can be daunting. Overcome any social inertia you're feeling as the week begins to make an honest effort at gregariousness. You might be surprised at how enthusiastically strangers respond (and you might be even more surprised if you end up getting a date out of the deal). Toward the middle of the week, you might feel a little emotionally exposed, but don't put on your protective parka. (Metaphorically speaking.) To continue the theme of the week into the weekend, opening up will win you new friends, good insight and maybe even more.
Dreams are not just random mental events that happen when we are asleep. They are incredibly symbolic, unconscious messages. They can give you advice, warnings, and reveal secret meanings behind your circumstances.
Read More »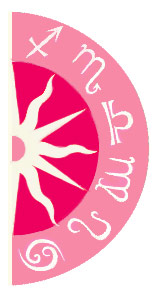 Discover what 2015 holds for you: