From February 1, 2016 thru February 7, 2016
What a way to start the week! There's nothing like sizzling romance to get the engine going. Sparks are flying between you two, and not just because you're physically attracted to one another. There's something deeper, smarter and more creative going on. This might be, like, the real thing. Or it might not be. Is there any sense in obsessing about questions like that? No. There isn't. So don't do it. Just let your intuition and the natural chemistry you two share guide your actions. Put off the long conversation about relationships and what this all means until Friday or Saturday. Sunday you will feel grounded and content.
Fill your life with joy by learning about your personal chakras, or spiritual energies. Wondering why you feel out-of-whack some days, then fantastic the next? What is really happening in your soul? The Chakra Tarot helps you discover the truth by revealing the state of your body's seven sacred energy centers, and how each affects your life.
Read More »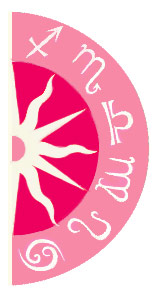 Discover what 2016 holds for you: