From November 16, 2015 thru November 22, 2015
You love the idea of being in love, but when it comes to actual relationships, you sometimes forget how tricky things can be. You may not be anywhere near being in love right now. Or maybe you're falling head over heels for someone. In any case, something early in the week is going to remind you that romance is built on compromise and vulnerability as much as anything else. Thus, the importance of being as grounded as possible. Look to the friends of yours who are in love right now as sources of inspiration. Get some advice from them this weekend about what your next move should be.
We all have wishes, but sometimes we aren't sure if, when, or how they will be granted. Your Make a Wish Tarot reveals how you can make a dream your reality. This three-card reading explains the circumstances surrounding your wish, the challenges to overcome, and the final result. Will your wish come true? Find out!
Read More »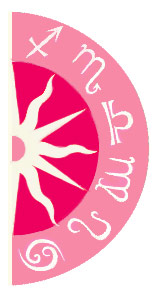 Discover what 2016 holds for you: