From August 17, 2015 thru August 23, 2015
Something you overhear on Monday is going to make you suddenly remember someone from your past, and it's going to send you spinning. It's amazing how the smallest thing takes you way back. It's also strange to think about how much you've changed. On Wednesday or Thursday, for example, you're going to have a sizzling affair -- that would never have happened to you before. You go about your days with confidence now, and everything you touch turns to gold. Ah, romance. So strange. So sudden. It's awesome. Spend the weekend figuring out your next move.
Standing at a crossroads? Afraid to make a mistake? Can't decide? That's what your Yes/No Tarot reading was designed to help you with - quick, easy, and simple! This powerful reading is like a trusted friend, guidance counselor, and oracle all in one. You'll get a straight, honest answer to help you make the best decisions.
Read More »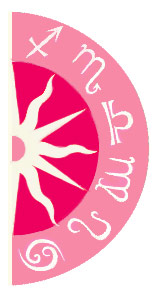 Discover what 2015 holds for you: