From June 22, 2015 thru June 28, 2015
Monday and Tuesday you're bringing your sometimes hidden organizational talents out into the light. A major mess needs some attention and someone decides you'd be a good person for this project. You wouldn't normally be up for it but someone cute is watching you. Wednesday and Thursday, turn your charm on this person and see if you can't get them to agree to a coffee sometime. Friday through Sunday almost nothing worthwhile happens on the romantic front, although there's plenty of sitting around, eating cereal and watching TV -- which is sort of great in its way.
Dreams are not just random mental events that happen when we are asleep. They are incredibly symbolic, unconscious messages. They can give you advice, warnings, and reveal secret meanings behind your circumstances.
Read More »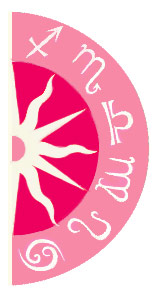 Discover what 2015 holds for you: