From August 17, 2015 thru August 23, 2015
All that hard work? Yep. It's finally going to start paying off this week. You have had your eyes on you-know-who for a long time now, and the seeds you planted way back when are starting to show signs of growth and life. Plants grow slowly, of course, like some relationships. But sometimes it's the ones that start out quietly, almost when you're not paying attention, that become something really strong. Toward the middle of the week, you two are going to have some fairly long conversations. Too bad you won't be able to see them this weekend. You have family stuff to do. Try to give 'em a quick call if you get a chance.
Dreams are not just random mental events that happen when we are asleep. They are incredibly symbolic, unconscious messages. They can give you advice, warnings, and reveal secret meanings behind your circumstances.
Read More »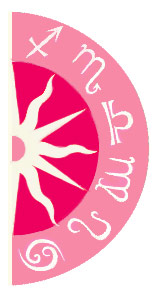 Discover what 2015 holds for you: