From May 11, 2015 thru May 17, 2015
You won't meet your soulmate this week, but lots of good things are coming your way. On Monday, someone comes to you with a problem they just can't figure out and you find a solution -- brilliant, imaginative, right -- in about two seconds. You're masterful. Tuesday and Wednesday a creative project consumes your attention, but Thursday and Friday you feel social, and happily, someone you'd like to see feels chatty too. This weekend, whatever you do, go all the way. Act like a celebrity and you'll be treated like one.
Worried about money? Your Gold Tarot can put you on the path to greater wealth! You'll see the financial strengths and challenges, and be better able to make the best of your assets. You'll be raking in the cash in no time with help from your Gold Tarot - it's like consulting a personal financial advisor!
Read More »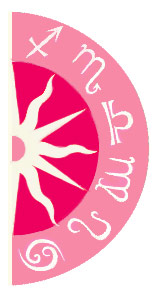 Discover what 2015 holds for you: