From November 16, 2015 thru November 22, 2015
Remember being a kid? Remember summer camp? That's kind of what like Monday is going to be like. There will be a leader (you) and there will be a bunch of people doing exactly what you do (everyone else). There might even be a couple of games involved. The first half of the week is going to be social in a laid-back way. But expect your heart to start pounding around in your chest on Friday, when you find yourself the object of some serious flirtation. Your eyes will brighten. You'll start grinning uncontrollably. Ah, romance. Expect it to get pretty deep pretty quickly -- this weekend, even.
By understanding the secrets hidden within your past lives, you can get closure and start planning the life you've always dreamed of. Your Karma Oracle explains who you were, who has had the biggest impact on you, your karmic inheritance (special gifts), and what you need to do to rid yourself of negative energy and get the life you really want!
Read More »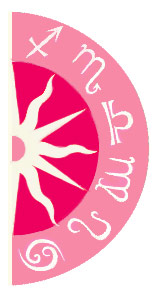 Discover what 2016 holds for you: