From June 22, 2015 thru June 28, 2015
You say almost nothing on Monday and Tuesday because you spend every waking moment listening to other people talk. How you became the receptacle for everyone else's hopes and dreams you're not sure, but it's flattering that people feel like they can come to you with their most personal thoughts. Wednesday and Thursday, the stars align for some more romantic conversations -- surface-level chatting, sure, but not the annoying kind. Not at all. You walk away from a bit of small talk with your heart beating madly. Whoa! Romantic intrigue! Friday through Sunday are, alas, romantically uneventful.
Standing at a crossroads? Afraid to make a mistake? Can't decide? That's what your Yes/No Tarot reading was designed to help you with - quick, easy, and simple! This powerful reading is like a trusted friend, guidance counselor, and oracle all in one. You'll get a straight, honest answer to help you make the best decisions.
Read More »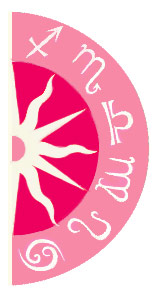 Discover what 2015 holds for you: