From November 16, 2015 thru November 22, 2015
Remember being a kid? Remember summer camp? That's kind of what like Monday is going to be like. There will be a leader (you) and there will be a bunch of people doing exactly what you do (everyone else). There might even be a couple of games involved. The first half of the week is going to be social in a laid-back way. But expect your heart to start pounding around in your chest on Friday, when you find yourself the object of some serious flirtation. Your eyes will brighten. You'll start grinning uncontrollably. Ah, romance. Expect it to get pretty deep pretty quickly -- this weekend, even.
The Zodiac Love Tarot reveals the truth about your love life. Learn which obstacles are in your way and where your strengths lie. This reading clarifies important relationship issues, allowing you to search for answers through the symbolism of astrology and Tarot cards. The imagery of this unique system allows you to achieve your heart's desire.
Read More »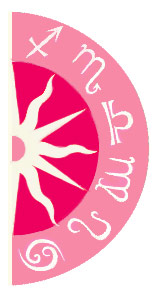 Discover what 2016 holds for you: