From July 20, 2015 thru July 26, 2015
Monday and Tuesday are completely about your relationship with you-know-who. Sure, your family is being demanding -- it's normal, what did you expect? -- but everyone understands that you need some special time with your sweetie, too, and you shouldn't be bashful about taking it. On Wednesday and Thursday, you're going to be struck by how unbelievably beautiful the world around you is -- and how unbelievably sweet your sweetie pie is -- and on Friday and Saturday, even though you'll be incredibly busy, you'll be able to finally communicate what's going on inside of you. It will feel nice to get it out.
The ancient wisdom of the Kabbalah joins with the symbolism of the Tarot, providing a map of your consciousness. Use your 10-card Tree of Life Tarot reading to understand your personal nature on all levels - love, work, finances, and more. This reading reveals where you are now, and in which direction your life is growing.
Read More »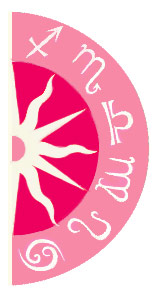 Discover what 2015 holds for you: