From August 24, 2015 thru August 30, 2015
It's fine to yell, 'You're not the boss of me', but it doesn't really have the same effect if you're actually yelling it at your boss. Monday, the best plan of action is to smile and play nice -- you can bonk them on the head with your shovel when no one else is looking. Spend the rest of the week with the friends who shower you with love and sweetness. Over the weekend, if they offer to introduce you to a totally cute somebody, by all means take them up on it. Do they ever steer you wrong?
Dreams are not just random mental events that happen when we are asleep. They are incredibly symbolic, unconscious messages. They can give you advice, warnings, and reveal secret meanings behind your circumstances.
Read More »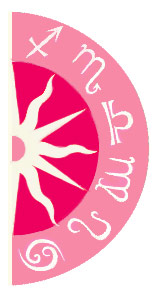 Discover what 2015 holds for you: