From June 22, 2015 thru June 28, 2015
Monday and Tuesday are romantic. That feeling inside you -- that weird mix of excitement and nervousness and flattery and animal magnetism -- is like nothing else. You can't tell if this person is as into this as you are, but try not to think about that, try not to get too meta at this point. Just, like, do something interesting together. Wednesday and Thursday you aren't running around on romantic adventures with you-know-who but you're certainly thinking about them the whole time. Friday through Sunday, you have some intense visions of a future with this person.
Fill your life with joy by learning about your personal chakras, or spiritual energies. Wondering why you feel out-of-whack some days, then fantastic the next? What is really happening in your soul? The Chakra Tarot helps you discover the truth by revealing the state of your body's seven sacred energy centers, and how each affects your life.
Read More »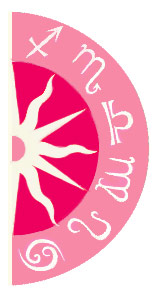 Discover what 2015 holds for you: