From May 4, 2015 thru May 10, 2015
Big -- and interesting -- changes are afoot early this week, and by the time you get up Wednesday morning you should be fully settled into your new routines. Spend a day or two helping your friends figure out what the new rules mean to them, but don't freak out if they refuse to play along. Some will resist, even though you can see that it's for the best. You'll figure it all out this weekend, and you should have an answer for everyone who still thinks they need one.
By understanding the secrets hidden within your past lives, you can get closure and start planning the life you've always dreamed of. Your Karma Oracle explains who you were, who has had the biggest impact on you, your karmic inheritance (special gifts), and what you need to do to rid yourself of negative energy and get the life you really want!
Read More »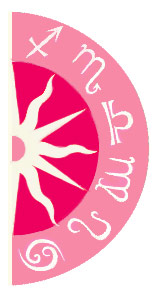 Discover what 2015 holds for you: