From August 24, 2015 thru August 30, 2015
You're half kid in a candy shop, half bull in a china shop at the week's start. The wisest course of action might be to keep your hands in your pockets and not ask any questions -- but since when do you what other people advise you to do? Be true to yourself, regardless of what midweek brings. If you play your bold little cards right, the weekend will find you snuggling up with the world's cutest little snuggle pup. Sunday's ideal for a lazy breakfast in the winter sunshine.
Dreams are not just random mental events that happen when we are asleep. They are incredibly symbolic, unconscious messages. They can give you advice, warnings, and reveal secret meanings behind your circumstances.
Read More »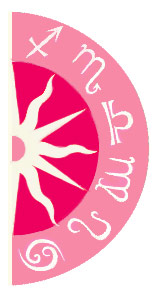 Discover what 2015 holds for you: