From May 25, 2015 thru May 31, 2015
You have a date coming up on Wednesday, Thursday or Friday -- at least it's very likely -- but all you can think about on Monday and Tuesday is how to make sure it doesn't cost you any money. This is, of course, not the most important thing about the date, but money issues are in the stars. It's really pretty simple: Wear something you already own. Do something cheap and cute. And if you-know-who wants to pay for it, smile sweetly and accept. Chances are, by the time the date rolls around, money will be the last thing on your mind. It's going to go well.
Met someone special and want to make it work? Your Relationship Zodiac Tarot was designed to help you! Get a clear picture of your union's strengths and weaknesses as well as how to overcome challenges. This two-in-one reading combines the wisdom of the Tarot with the fortune-telling abilities of the Zodiac, so it's an amazing, insightful value!
Read More »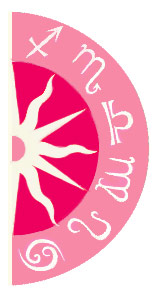 Discover what 2015 holds for you: