From August 3, 2015 thru August 9, 2015
Whee! Things just couldn't feel more right for you as you swing into the week. Something old will seem new again, and you might surprise yourself with a healthy lack of ambition. You'll find a little backlog of emotional issues needs to be cleared out in the middle of the week, but it's nothing that a little thought and understanding can't resolve. Friday is the rebirth of cool -- you'll be zapped by a strong pulse of good new energy, and will most likely be an unstoppable force of mischief through the weekend.
Angels watch over you, providing strength and love when you need it most. The Tarot of Angels describes what your birth angel says about you and your life path. Learn what the angels have done for you in the past, what they are doing now, and what they will do in the future to help you. Build hope and faith with the Tarot of Angels!
Read More »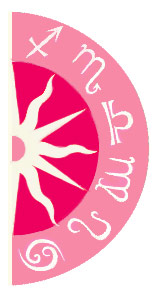 Discover what 2015 holds for you: