From November 30, 2015 thru December 6, 2015
Just because someone looks attractive from across the street doesn't mean it's a good idea to run out through traffic to double-check. The truth is: Lots of strangers seem appealing before you get up close. Rather than constantly craning your neck to get a look at all the people in a room, this week practice letting people come to you. It's good to be active, but always being on the make only makes you seem desperate. On Thursday or Friday, someone's going to strike up a conversation with you. Sparks will fly. You might wind up spending some of the weekend together.
The Zodiac Love Tarot reveals the truth about your love life. Learn which obstacles are in your way and where your strengths lie. This reading clarifies important relationship issues, allowing you to search for answers through the symbolism of astrology and Tarot cards. The imagery of this unique system allows you to achieve your heart's desire.
Read More »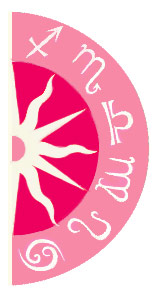 Discover what 2016 holds for you: