From November 23, 2015 thru November 29, 2015
You've got the gift of spot-on intuition as the week begins. Use your powers for good (like for thinking things through thoroughly), and you can trust that they'll lead you amazing places later in the week. Tuesday and Wednesday present unprecedented romantic opportunity, as you find yourself fiery and full of passion. People won't be able to get enough of your energy, and you can command crowds with your big-hearted enthusiasm. That adventurous spirit should carry you well into the week, and by Thursday you should get a really strong sense of what (or maybe even, in this case, who) you're really after. This weekend, be adaptable and try new ways of doing things.
Angels watch over you, providing strength and love when you need it most. The Tarot of Angels describes what your birth angel says about you and your life path. Learn what the angels have done for you in the past, what they are doing now, and what they will do in the future to help you. Build hope and faith with the Tarot of Angels!
Read More »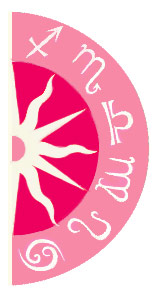 Discover what 2016 holds for you: