From April 27, 2015 thru May 3, 2015
Explore your creative side on Monday, and take things as far as you think you can right now. You should be a big hit with the right person. After that, you will most likely feel like taking it easy through the week and letting others take the lead. There's nothing wrong with you -- it's just that you're taking time to recharge. The weekend is a great time to hang out with friends and just chill. If possible, try reaching out to folks who are out of town. Your intuition will be strong on Sunday, but don't let it make you paranoid.
Get a clear perspective on your perplexing situation! The Egyptian Tarot comes to us from the time pharaohs walk as gods among the living. The left eye of Horus, an indestructible sky god, is associated with the Moon (lunar cycles) while the right eye is associated with the Sun. Together, they'll help you see deeply into your present and future.
Read More »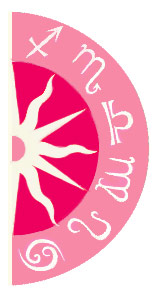 Discover what 2015 holds for you: