From July 6, 2015 thru July 12, 2015
Put that wallet away! You need to mind your finances as the week begins, sad as that may sound. Maybe it's time for a brown-bag Monday? Your financial whims aren't the only impulses you should keep in check, either -- just play it cool until later in the week, and don't do anything rash. By midweek, you'll have plenty of opportunities for taking chances. Romance will rear its sweet little head, and everyone will have their eyes on you. Have fun, and run with it -- you'll have Cupid as your wing-man all through the weekend. Indulge your ego.
The Zodiac Love Tarot reveals the truth about your love life. Learn which obstacles are in your way and where your strengths lie. This reading clarifies important relationship issues, allowing you to search for answers through the symbolism of astrology and Tarot cards. The imagery of this unique system allows you to achieve your heart's desire.
Read More »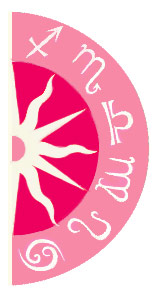 Discover what 2015 holds for you: