From May 4, 2015 thru May 10, 2015
Big -- and interesting -- changes are afoot early this week, and by the time you get up Wednesday morning you should be fully settled into your new routines. Spend a day or two helping your friends figure out what the new rules mean to them, but don't freak out if they refuse to play along. Some will resist, even though you can see that it's for the best. You'll figure it all out this weekend, and you should have an answer for everyone who still thinks they need one.
Get a clear perspective on your perplexing situation! The Egyptian Tarot comes to us from the time pharaohs walk as gods among the living. The left eye of Horus, an indestructible sky god, is associated with the Moon (lunar cycles) while the right eye is associated with the Sun. Together, they'll help you see deeply into your present and future.
Read More »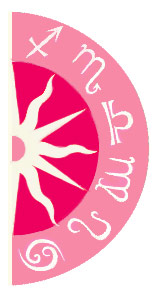 Discover what 2015 holds for you: