From August 24, 2015 thru August 30, 2015
You're half kid in a candy shop, half bull in a china shop at the week's start. The wisest course of action might be to keep your hands in your pockets and not ask any questions -- but since when do you what other people advise you to do? Be true to yourself, regardless of what midweek brings. If you play your bold little cards right, the weekend will find you snuggling up with the world's cutest little snuggle pup. Sunday's ideal for a lazy breakfast in the winter sunshine.
This unique 12-card reading links the wisdom of the Tarot with the twelve symbolic houses of Astrology. Learn which forces of destiny are influencing each major area of your life, and how to bring more happiness and fulfillment into your world. If you want insight into different areas of your life over the next year, 12-House Tarot is for you!
Read More »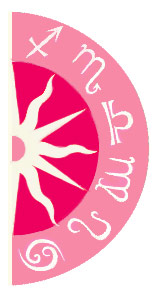 Discover what 2015 holds for you: