From June 29, 2015 thru July 5, 2015
You'll feel like pitching in and helping a friend with something they need early in the week. It could be a move, or it could be just a little sympathy, but you'll score a few points that might come in handy later. Use that big right brain of yours on Wednesday and Thursday to help you figure out a few clever answers to problems that have been bugging you lately. Your emotions will be closer to the surface this weekend, but try not to let yourself go nuts.
Worried about money? Your Gold Tarot can put you on the path to greater wealth! You'll see the financial strengths and challenges, and be better able to make the best of your assets. You'll be raking in the cash in no time with help from your Gold Tarot - it's like consulting a personal financial advisor!
Read More »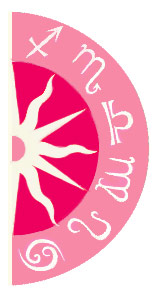 Discover what 2015 holds for you: