From July 13, 2015 thru July 19, 2015
You could flail around like a buoy on rough waters or you could just kick back and be chill on Monday and Tuesday. Which do you think is going to buy you more points on the romance front? Chill it is. Sure, you may have to keep to yourself and keep your head down, but that's better than throwing pots and pans against the wall and causing a crazy fuss. And anyway, things are going to be better before you know it. Brilliance and energy figure strongly into your life on Wednesday and Thursday, and at the end of the week -- say, Sunday -- you're going to make a happy, startling discovery.
Angels watch over you, providing strength and love when you need it most. The Tarot of Angels describes what your birth angel says about you and your life path. Learn what the angels have done for you in the past, what they are doing now, and what they will do in the future to help you. Build hope and faith with the Tarot of Angels!
Read More »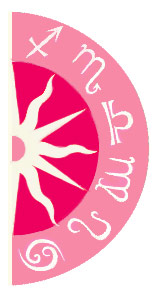 Discover what 2015 holds for you: