From June 1, 2015 thru June 7, 2015
You're ambitious, and the world is not responding to your ambitions quite as readily as you'd like -- hence your gloominess Monday through Wednesday. Plus, talking about how you feel doesn't help. It leaves you feeling exposed -- as if your goals are a matter for public debate. Your mood doesn't change until Thursday, when you meet someone new. It may be a romantic interest, but most likely it's just a new friend. This person plays a role in Friday, too, but not in your weekend. This weekend, you're in dreaming mode... literally. You take lots of naps.
Fill your life with joy by learning about your personal chakras, or spiritual energies. Wondering why you feel out-of-whack some days, then fantastic the next? What is really happening in your soul? The Chakra Tarot helps you discover the truth by revealing the state of your body's seven sacred energy centers, and how each affects your life.
Read More »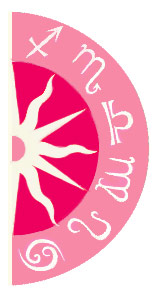 Discover what 2015 holds for you: