From September 7, 2015 thru September 13, 2015
Monday, this isn't what you had in mind. You thought this was going to be a done deal. Turns out, a weird power struggle is making things difficult. Why does everyone else love drama so much? Don't they realize they're turning this into a bigger headache than it needs to be? Talking sense to them isn't going to win you any points -- at least, not now. So find a friend or two to vent to by midweek. Once you get it off your chest, you'll be able to strategize your next move. One of your most attractive qualities is your ability to be calm and charming in the craziest circumstances, and this becomes apparent by Friday and through the weekend.
Get a clear perspective on your perplexing situation! The Egyptian Tarot comes to us from the time pharaohs walk as gods among the living. The left eye of Horus, an indestructible sky god, is associated with the Moon (lunar cycles) while the right eye is associated with the Sun. Together, they'll help you see deeply into your present and future.
Read More »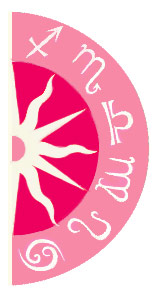 Discover what 2015 holds for you: