From May 4, 2015 thru May 10, 2015
Pay attention to your dreams early this week, because they have some important messages that are being beamed straight from your subconscious. You should know what to do with the information as soon as it's processed. Someone new pops into your life on Thursday or Friday, and this person knows a lot more than they should -- so listen carefully. You're going to get kind of mad at a friend this weekend over their obnoxious weirdness, but the bad feelings won't last.
Fill your life with joy by learning about your personal chakras, or spiritual energies. Wondering why you feel out-of-whack some days, then fantastic the next? What is really happening in your soul? The Chakra Tarot helps you discover the truth by revealing the state of your body's seven sacred energy centers, and how each affects your life.
Read More »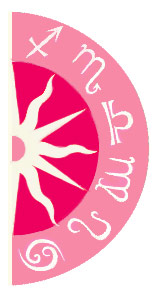 Discover what 2015 holds for you: