From July 6, 2015 thru July 12, 2015
Easy there, speedster! Don't rush ahead as the week begins. You need to make sure you've got all the details taken care of, otherwise you'll just be creating more problems for yourself later. Toward the middle of the week, forget about details and turn to the big picture instead. You need to think long range and use your ample communication skills right now to make your wishes known. After all, how can you expect to get what you want when nobody knows what that is? Going into the weekend, fend off moodiness. You'll be feeling dreamy, but just go with the flow. Detach yourself from worry, and try to enjoy your own company.
The Zodiac Love Tarot reveals the truth about your love life. Learn which obstacles are in your way and where your strengths lie. This reading clarifies important relationship issues, allowing you to search for answers through the symbolism of astrology and Tarot cards. The imagery of this unique system allows you to achieve your heart's desire.
Read More »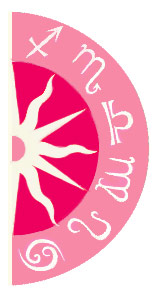 Discover what 2015 holds for you: