From February 1, 2016 thru February 7, 2016
You're having some great conversations these days, but are you starting to notice that, with some people, it's all talk and no action? Frustrating! But, you know, it's not the end of the world. It's going to be a persistent problem this week, but probably just because your energies are different. You'll all be back on the same wavelength soon enough. In the meantime, on Friday, expect to be the beneficiary of some undeniably great luck. Of course, it's not just luck but the product of playing your cards right for some time now. Mad props to you, as they say. Take it easy this weekend.
We all have wishes, but sometimes we aren't sure if, when, or how they will be granted. Your Make a Wish Tarot reveals how you can make a dream your reality. This three-card reading explains the circumstances surrounding your wish, the challenges to overcome, and the final result. Will your wish come true? Find out!
Read More »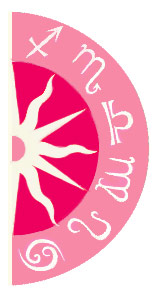 Discover what 2016 holds for you: