From August 31, 2015 thru September 6, 2015
Who loves you, baby? Everyone! Or just about. Everyone that matters in your life wants to help you out and watch your back. That's good, because you don't want to miss any opportunities as the week begins -- and a little friendly advice might be in order when you're faced with a tough choice. The middle of the week might leave you feeling emotional and dreamy, but that's okay, right? Dream a little dream of you, and you'll find you've got the confidence and imagination to turn that fantasy into reality. It's all quiet on the home front this weekend, so take a well-deserved break.
Angels watch over you, providing strength and love when you need it most. The Tarot of Angels describes what your birth angel says about you and your life path. Learn what the angels have done for you in the past, what they are doing now, and what they will do in the future to help you. Build hope and faith with the Tarot of Angels!
Read More »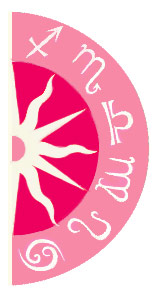 Discover what 2015 holds for you: