From July 6, 2015 thru July 12, 2015
Easy there, speedster! Don't rush ahead as the week begins. You need to make sure you've got all the details taken care of, otherwise you'll just be creating more problems for yourself later. Toward the middle of the week, forget about details and turn to the big picture instead. You need to think long range and use your ample communication skills right now to make your wishes known. After all, how can you expect to get what you want when nobody knows what that is? Going into the weekend, fend off moodiness. You'll be feeling dreamy, but just go with the flow. Detach yourself from worry, and try to enjoy your own company.
Angels watch over you, providing strength and love when you need it most. The Tarot of Angels describes what your birth angel says about you and your life path. Learn what the angels have done for you in the past, what they are doing now, and what they will do in the future to help you. Build hope and faith with the Tarot of Angels!
Read More »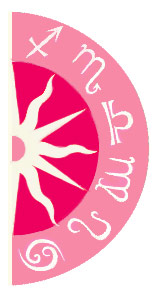 Discover what 2015 holds for you: