From May 25, 2015 thru May 31, 2015
Monday and Tuesday you feel annoyed at every turn -- which, of course, is your right, although it's not the happiest way to go. A better way to go, if others are driving you crazy, is to make up a funny song that goes, 'Everyone is driving me craaa-zy!' and sing it as you smile. Wednesday, Thursday and Friday, whatever you're doing is working. People are coming up to you randomly and telling you how much they love you. It's a platonic love, alas, but it's something. Saturday and Sunday, you're in a dreamy, nonspecific mood. Sitting on the couch and staring out the window is a fine idea.
What do you want most in life? The Vision Quest Tarot is a guide to help you achieve your biggest goals. Whether your personal vision involves romance, riches, or personal happiness, you'll take a giant step toward success and fulfillment with this amazing five-card reading. Find out what you must focus on now to manifest your heart's desire!
Read More »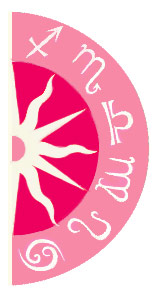 Discover what 2015 holds for you: