From November 23, 2015 thru November 29, 2015
Are you feeling blue? Or just a little lost in thought? You'll be all absent-minded and dreamy as the week begins, so don't hesitate to do the obvious: Carve out some quiet time to lose yourself in your thoughts. You don't have to be fun and social all the time! Of course, by the middle of the week, that might be exactly what you want -- and others will flock to your confidence and optimism. (And don't be surprised if some cute someone finds that attractive!) Later in the week, you might start worrying about money again, but you know the drill: Just be creative and find new ways to pinch pennies. This weekend, get out and talk to people -- especially intriguing strangers.
The Zodiac Love Tarot reveals the truth about your love life. Learn which obstacles are in your way and where your strengths lie. This reading clarifies important relationship issues, allowing you to search for answers through the symbolism of astrology and Tarot cards. The imagery of this unique system allows you to achieve your heart's desire.
Read More »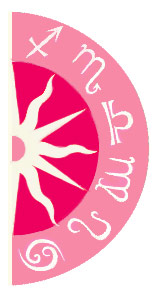 Discover what 2016 holds for you: