From February 8, 2016 thru February 14, 2016
This is a stellar week for you, particularly for your love life. Monday and Tuesday, spend time with this new person you're crushed out on: go to the movies, or go see some art, or just go for a long walk. You two are still in the very early stages of what might turn into a pretty incredible relationship. You have every reason to be excited. The rest of your routine this week is going to seem like a snap. Thursday in particular will fly by. If you find yourself getting a teensy bit possessive this weekend, step back and take a deep breath.
We all have wishes, but sometimes we aren't sure if, when, or how they will be granted. Your Make a Wish Tarot reveals how you can make a dream your reality. This three-card reading explains the circumstances surrounding your wish, the challenges to overcome, and the final result. Will your wish come true? Find out!
Read More »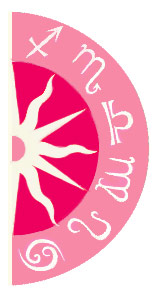 Discover what 2016 holds for you: