From November 23, 2015 thru November 29, 2015
The truth is, no one can be agreeable all the time. That's not all bad in your case (you're just passionate!), but early in the week you need to keep those stronger emotions (jealousy, for example) in check. Come midweek, your charm will kick back into drive, and others -- especially anyone that qualifies as more exotic, to your thinking -- will find themselves helplessly enamored. Thursday and Friday will find you pleasantly grounded and confident in your thoughts. Use this steady intellectual footing to learn something new, especially a fresh philosophy or sense of perspective. This weekend, don't let others rub you the wrong way with their bizarre behavior. You're way more patient than they are weird.
By understanding the secrets hidden within your past lives, you can get closure and start planning the life you've always dreamed of. Your Karma Oracle explains who you were, who has had the biggest impact on you, your karmic inheritance (special gifts), and what you need to do to rid yourself of negative energy and get the life you really want!
Read More »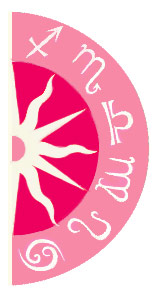 Discover what 2016 holds for you: