From August 24, 2015 thru August 30, 2015
Yes, your boss is annoying, and yes, you're probably right, but rolling your eyes and complaining to your coworkers isn't exactly professional on Monday or Tuesday. It might be best to just ignore the job front for a few days and turn your attention to something a little more fun. Friday should be a totally fun night -- shake that sassy thang well into the wee hours. If the rest of the weekend is dull in comparison, go forth in search of excitement. Hint: it's not at the gym, grocery store or in front of the television.
Get a clear perspective on your perplexing situation! The Egyptian Tarot comes to us from the time pharaohs walk as gods among the living. The left eye of Horus, an indestructible sky god, is associated with the Moon (lunar cycles) while the right eye is associated with the Sun. Together, they'll help you see deeply into your present and future.
Read More »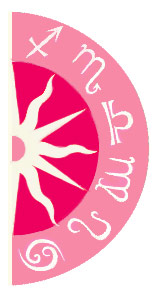 Discover what 2015 holds for you: