From July 6, 2015 thru July 12, 2015
Who knew a Monday could be this fun? The week begins on a weirdly fun and goofy note, with unexpected -- and enormous -- potential for romance. (Is that just spilling over from an eventful weekend, Casanova?) The middle of the week sets the love-burner back down to simmer, but you'll still find plenty of promising chances for fun out and about with friends. Consider doing something active -- a long walk maybe? A downtown trip to get some culture? The lead-up to the weekend should set passions ablaze again, provided you're open to the possibilities. Just make sure you know the difference between being passionate and being moody.
Angels watch over you, providing strength and love when you need it most. The Tarot of Angels describes what your birth angel says about you and your life path. Learn what the angels have done for you in the past, what they are doing now, and what they will do in the future to help you. Build hope and faith with the Tarot of Angels!
Read More »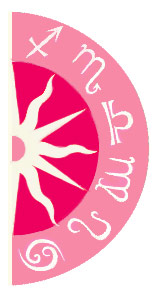 Discover what 2015 holds for you: