From May 4, 2015 thru May 10, 2015
Pay attention to your dreams early this week, because they have some important messages that are being beamed straight from your subconscious. You should know what to do with the information as soon as it's processed. Someone new pops into your life on Thursday or Friday, and this person knows a lot more than they should -- so listen carefully. You're going to get kind of mad at a friend this weekend over their obnoxious weirdness, but the bad feelings won't last.
Get a clear perspective on your perplexing situation! The Egyptian Tarot comes to us from the time pharaohs walk as gods among the living. The left eye of Horus, an indestructible sky god, is associated with the Moon (lunar cycles) while the right eye is associated with the Sun. Together, they'll help you see deeply into your present and future.
Read More »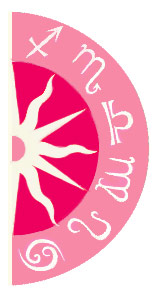 Discover what 2015 holds for you: