From May 25, 2015 thru May 31, 2015
This is a very young romance, but it's blossoming on Monday and Tuesday and wow, it's beautiful. Someone should write a song about you two. Or paint a picture. You're attractive enough for a painting. Wednesday, Thursday and Friday, it makes total sense that the real world as you see it is now framed in gilt, brighter than usual, more stunning. If you have time to do some jogging or weight lifting, do so. Your body is craving it. Saturday and Sunday, you start to feel genuinely possessive over this person. Try to express that in a way that's not stalker-ish.
Angels watch over you, providing strength and love when you need it most. The Tarot of Angels describes what your birth angel says about you and your life path. Learn what the angels have done for you in the past, what they are doing now, and what they will do in the future to help you. Build hope and faith with the Tarot of Angels!
Read More »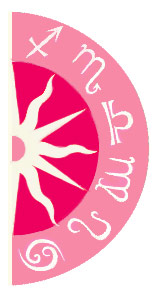 Discover what 2015 holds for you: