From May 4, 2015 thru May 10, 2015
Pay attention to your dreams early this week, because they have some important messages that are being beamed straight from your subconscious. You should know what to do with the information as soon as it's processed. Someone new pops into your life on Thursday or Friday, and this person knows a lot more than they should -- so listen carefully. You're going to get kind of mad at a friend this weekend over their obnoxious weirdness, but the bad feelings won't last.
Get help making the most of a prospective or new romance! Your Love Potential is calculated using the full deck of Tarot cards. Assess both the major themes and the projected durations of the three main phases of relationships: lust, attraction, and attachment.
Read More »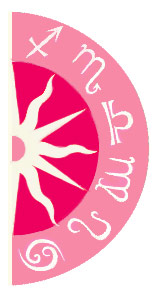 Discover what 2015 holds for you: