From August 31, 2015 thru September 6, 2015
Wow, could it get any more boring around here? It's up to you to throw a new wrinkle into your routine -- and don't be surprised if others follow your lead and join the conga line. (What's wrong with a little slapstick and silliness to start your week? Nothing, that's what.) Expect midweek to get more serious, but probably in a good way: You've been particularly charming lately, and other people are starting to get more possessive of your time and attention. It's tough to be popular, but you're just going to have to work it out. This weekend, indulge yourself and -- if you can swing it -- travel.
We all have wishes, but sometimes we aren't sure if, when, or how they will be granted. Your Make a Wish Tarot reveals how you can make a dream your reality. This three-card reading explains the circumstances surrounding your wish, the challenges to overcome, and the final result. Will your wish come true? Find out!
Read More »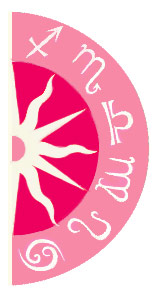 Discover what 2015 holds for you: