From August 3, 2015 thru August 9, 2015
This week, you're definitely in need of some shakeups -- but nothing so crazy that you can't get on with business as usual. You've got some big-time decisions coming up, and it'd be nice to have all your personal growth over and done with by then. By Wednesday you'll be the center of attention as something new clicks into place and everyone will fall all over themselves trying to get in good with you. Be miserly over the weekend -- don't spend any more than you have to, or you might end up with a pretty nasty surprise when you check your ATM balance.
This unique 12-card reading links the wisdom of the Tarot with the twelve symbolic houses of Astrology. Learn which forces of destiny are influencing each major area of your life, and how to bring more happiness and fulfillment into your world. If you want insight into different areas of your life over the next year, 12-House Tarot is for you!
Read More »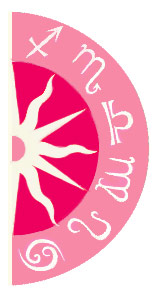 Discover what 2015 holds for you: