From February 8, 2016 thru February 14, 2016
This is a stellar week for you, particularly for your love life. Monday and Tuesday, spend time with this new person you're crushed out on: go to the movies, or go see some art, or just go for a long walk. You two are still in the very early stages of what might turn into a pretty incredible relationship. You have every reason to be excited. The rest of your routine this week is going to seem like a snap. Thursday in particular will fly by. If you find yourself getting a teensy bit possessive this weekend, step back and take a deep breath.
Fill your life with joy by learning about your personal chakras, or spiritual energies. Wondering why you feel out-of-whack some days, then fantastic the next? What is really happening in your soul? The Chakra Tarot helps you discover the truth by revealing the state of your body's seven sacred energy centers, and how each affects your life.
Read More »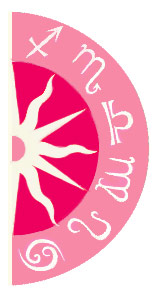 Discover what 2016 holds for you: