From July 27, 2015 thru August 2, 2015
Do something nutty this week, the earlier the better. If you're ordinarily shy and retiring, make a splashy play; if you're usually brassy, try a sweet smile. You'll feel more grounded than usual, so it's safe to cut loose. Be careful what you say with your closest friends later in the week. As the week comes to a close, there's a risk of infighting that won't get anyone anywhere, and you don't want to spoil any parties. If you avoid the worst of that, you should have a rockin' time and a great week ahead.
This unique 12-card reading links the wisdom of the Tarot with the twelve symbolic houses of Astrology. Learn which forces of destiny are influencing each major area of your life, and how to bring more happiness and fulfillment into your world. If you want insight into different areas of your life over the next year, 12-House Tarot is for you!
Read More »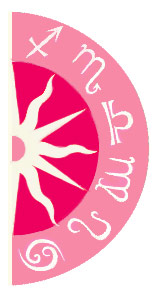 Discover what 2015 holds for you: