7 New Books to Call In the Season of the Witch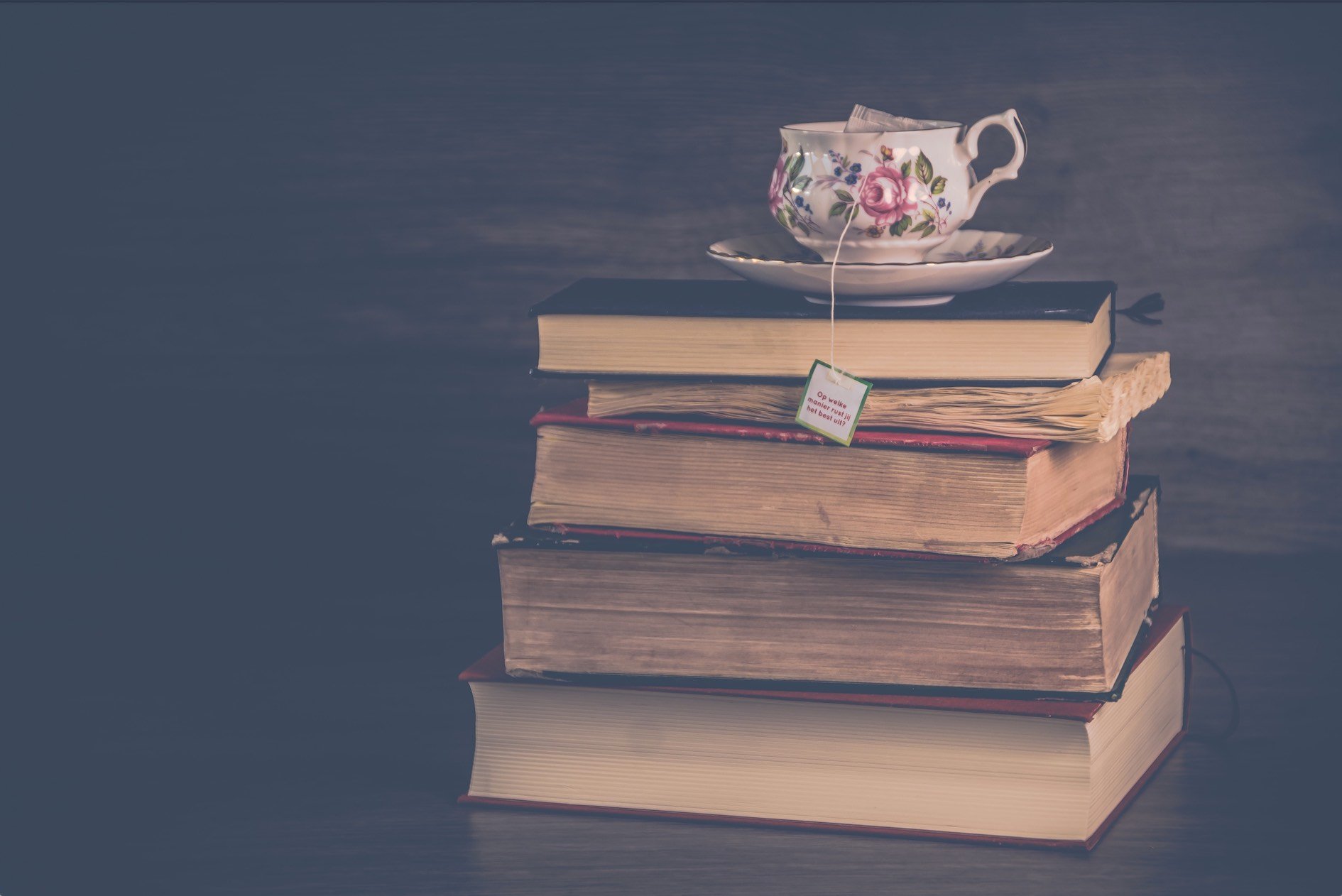 Happy Halloween, Samhain, and Dia de los Muertos!
No matter how you celebrate, Autumn is the official Season of the Witch, when even the most casual spell-casters among us have our deepest Wiccan curiosities sparked.
These crisper days and longer nights also harken the advent of sweater weather, Halloween prep, and pumpkin spice everything, making fall the perfect time to curl up with a mug of tea and a great book.
Click here for your November horoscope!
With all that in mind, we thought we'd highlight the best of best in the slew of new witchy books that are hitting the shelves this fall!
Here are 7 books that you NEED to put on your to-be-read list!
Light Magic For Dark Times
by Lisa Marie Basile
Release date: 9/11/18
Lisa Marie Basile, creator of Luna Luna Magazine, the ultimately witchy literary magazine, has brought you more than "100 spells, rituals, and practices for coping in a crisis."
In these troubling times, we all need a little magic in our lives. Basile provides an accessible way to start your journey into practicing magic and your journey to healing and self-care. This is the perfect book for the modern witch.  
Get the book here!
She Would Be King
by Wayetu Moore
Release Date: 9/11/18
Moore's powerful debut novel is a retelling of Liberia's formation, weaving together historical facts with magical realism as we follow the lives of three characters who share an extraordinary bond.
There is Gbessa, who was exiled from her West African village, surviving a viper bite; June Dey, raised on plantation in Virginia, has unusual strength. And Norman Aragon, the child of a white British colonizer and a maroon slave from Jamaica who can turn invisible.
This book not only deals with magic, but identity as well. This book provides insight and context to a non-Western cultural view on magical realism, and if there is anything that 2018 has taught us, it is that NOW is the time to amplify voices of color.
Get the book here!
Strange Grace
by Tessa Gratton
Release Date: 09/18/2018
In this haunting fantasy, a village makes a bargain with the devil to coincide with the rise of the Slaughter Moon.
But when the moon rises early, three friends – Mairwen, a spirited witch, Rhun, an expected saint; and Arthur, an outcast – find that each of them has an unexpected role to play in the devil's request. Of course, the devil is nothing if not surprising, and what the trio learns will turn their lives upside down.
The book not only deals with witches and devils, but it's a book about friendship, sacrifice, and gender roles. Plus it has all the spookiness you want around Halloween, but not so much that it will keep up at night.
Get the book here!
Astrology for Happiness and Success:
From Aries to Pisces, Create the Life You Want Based on Your Astrological Sign!
By Mecca Wood
Release Date: 10/02/2018
Astrologer Mecca Wood navigates the zodiac signs to help each of us figure out how to take our happiness to the next level. This book is meant to teach new ways of finding happiness and success, while bringing joy to the important people in your life.
The book also includes different activities, therapeutic techniques, and rituals for each sign, all with the goal of supporting you on your journey to becoming your best self.
Get the book here!
Blanca & Roja by Anna-Marie McLemore
Release Date: 10/09/2018 
In this magical retelling of the classic fairy tale Swan Lake, we are introduced to the del Cisne sisters, Blanca and Roja. The sisters are lifelong rivals, thanks to a generation-old spell that has haunts them. But how the story ends can give us hope for the future.
With all of its fantasy, magic, and surprise twists of fate, this is the perfect book for anyone interested in fairytale retellings, and stories of sisterhood.
Get the book here!
The Healer
by Donna Freitas
Release Date: 10/09/2018
In this YA novel bursting with magical realism, we meet Marlena Oliveria, who has been given the power to heal. Her gift is tested and proven in the face of all kinds of ailments, making people around the world hail her as a saint. But at what price?
An investigation of the balance of power – how much we give and how much we take – is important read for all of us.
Get the book here!
The Witch Doesn't Burn In This One
by Amanda Lovelace
Release Date: 10/23/2018
In this deeply relatable book of poems, Amanda Lovelace captures the power, rage and magic of womanhood.
Here, witches are powerful, independent, and indestructible beings. Lovelace's work shows us that not only can we overcome the trauma and abuse that is so common in the woman's life, but that we are also a force to be reckoned with.
Get the book here!
Most Popular on
Astrology.com