Stand Tall and Proud! The Leo New Moon Wants to See You Shine!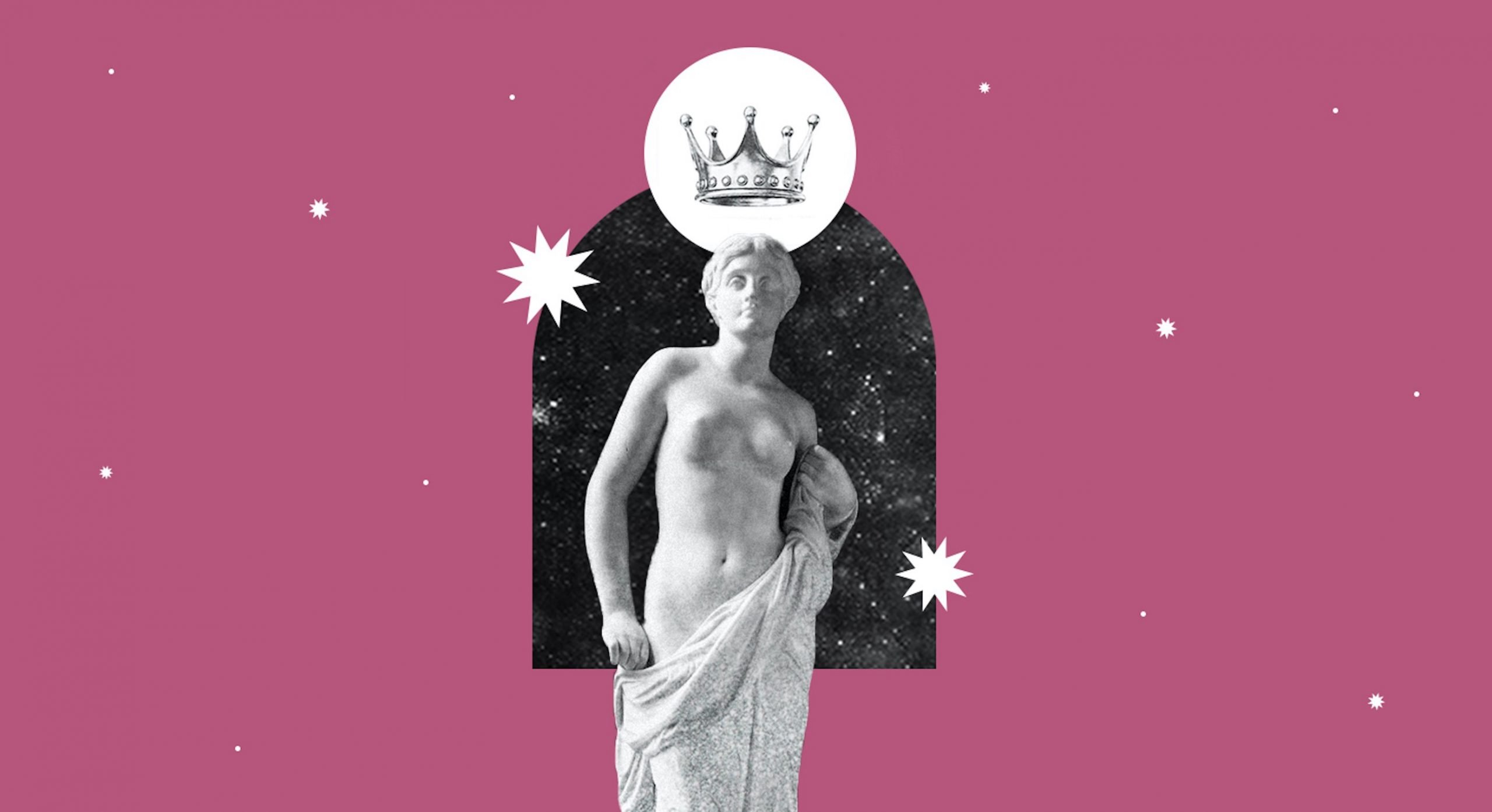 On August 8 at 6:50 a.m. Pacific Daylight Time, the August new moon happens at 16°14' in Leo. Rise and shine! Happening in one of the most creative signs, this lunation is all about showing up in life, and showing off what makes us special.
Still, our self-expression may encounter some resistance, as this new moon reactivates the Saturn/Uranus square in Aquarius/Taurus. This aspect has tested our patience in 2021, and at this lunation, it's also testing our passion and pride. Naysayers may be telling us to tone it down, or our own inner critic might be warning us we're "too much." Or maybe it's just that our current circumstances are making creativity harder to come by. The challenge is to see these obstacles as opportunities, instead of getting frustrated and giving up on our dreams.
Creativity is our birthright, after all. And the Leo moon's trine with Chiron in Aries supports us in reclaiming it now. Fears of rejection, ridicule, or reproach might have kept us playing small in the past. But at this new moon, we no longer have to hide. In the words of The Lion King, "Remember who you are"—and don't settle for anything less!
Self-talk is especially important, with this new moon conjunct Mercury in Leo. So pay extra attention to the words you use, and the tone with which you talk about your personal passions. If you're deprecating, downplaying, or dismissing yourself and the things you love, make a conscious effort to elevate your language. Demonstrate respect for what lights you up inside, and others will be more likely to respect it, too.
August is one of the most important months of 2021, get your August Premium Horoscope here!
What Does the August New Moon Mean?
Mercury's "finger of god" formation with Neptune in Pisces and Pluto in Capricorn points to any adjustments we might need to make. It's not just a matter of talking ourselves up, but of seeing ourselves in a realistic light—one that embraces both our shimmer and our shadow.
Of course, it's impossible to be totally objective. But Mercury's opposition with Jupiter in Aquarius (exact August 10) offers some fresh perspective. Our self-concept may contrast with what our peer group, community, or society at large is reflecting back to us at this time. We don't necessarily have to take their word for it. But knowing how our unique personality and passion fits into the bigger picture can help us to make more meaningful contributions to the collective.
After all, our Leo new-moon intentions are coming from the heart. But with Venus in Virgo, love is in the details. So make a point of noticing the little things that make each person and situation unique—and the little things that you, and only you, can bring to them.
As Venus opposes Neptune the day after this new moon in Leo, our gifts may not seem to be properly appreciated. Still, we shouldn't let this discourage us from holding ourselves to a high standard. This month, take pride in who you are and what you do—whether anyone else is noticing or not.
Read on for your sun and rising signs to learn more about what this new moon means for you.
Learn how to work with your moon by ordering your Natal Moon Report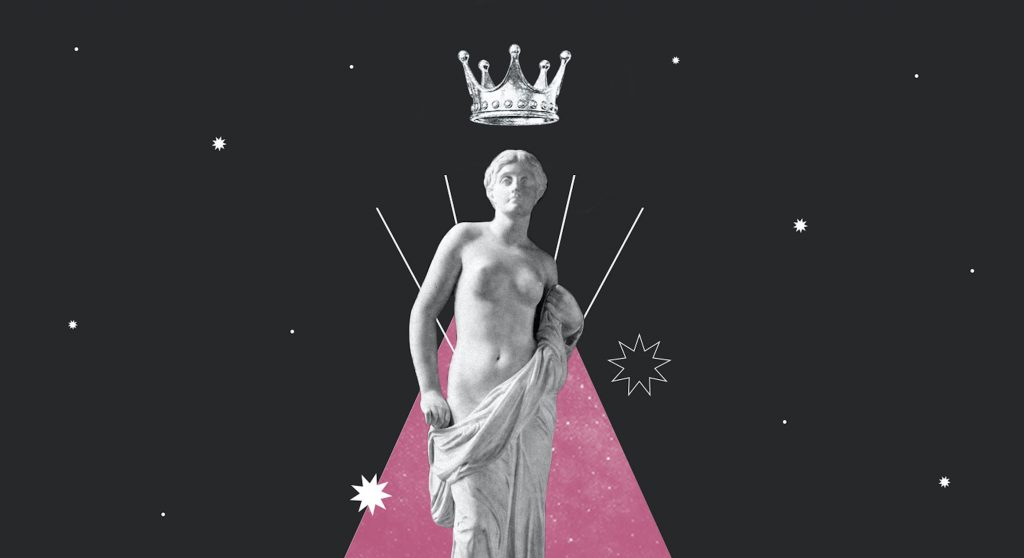 Horoscopes for the New Moon in Leo
Leo
Your reputation precedes you, Leo. But just because people have come to expect a certain image of you, doesn't mean that you're responsible for living up to it. At this new moon, focus instead on being the person you want to be—and living a life that you can really be proud of.
Virgo
Dance like no one's watching, Virgo! At this new moon, you're content to let others be the center of attention. But don't let this stop you from showing off your talents—even if it's only singing in the shower, or doing choreography in the mirror. You don't need an audience to express yourself.
Libra
Life's not a popularity contest, Libra—but if it were, you'd probably be winning! Still, there's so much more to you than being the belle of the ball or the life of the party. At this new moon, surround yourself with people who can see the real you and appreciate your authenticity.
Scorpio
You don't often seek the spotlight. But sometimes, Scorpio, the spotlight finds you. And at this new moon, you may be attracting some unexpected (perhaps unwanted) attention. While you can't control how people will perceive you, one thing you can control is the way you choose to show up in this moment.
Sagittarius
All the world's a stage, Sagittarius. And at this new moon, you're eager to step onto it! But routines, responsibilities, and unexpected travel restrictions might keep you waiting in the wings for a while. In the meantime, show that you're a "citizen of the world" by sampling some local culture.
Capricorn
You may not be descended from royalty, Capricorn. But you are the heir to a cultural inheritance that's deep, rich, and entirely your own. Perhaps you've hesitated to embrace certain parts of your identity in the past. But at this new moon, you can proudly reclaim your rightful place in the lineage.
Aquarius
Not feeling seen by the people in your life? Perhaps, Aquarius, it's because you haven't shown them your true colors. It takes courage to put yourself out there, especially when you're not sure how it will be received. Fortunately, though, at this new moon you have a lion's heart!
Pisces
There are things you have to do, and things you get to do. But the difference between them, Pisces, is mostly in your mindset. At this new moon, any task on your to-do list can become a pleasure and a privilege, if you do it with dignity and add your own unique flair.
Aries
"Aries, party of one!" This new moon finds you feeling fired up and ready for a good time. But busy schedules and unexpected changes of plans might prevent your friends from joining in the fun. Try not to take it personally—chances are, they'd rather be partying with you.
Taurus
You might seem stoic, Taurus. But deep down, you're as passionate as they come. It's just that you're typically too proud to wear your heart on your sleeve. At this new moon, though, don't be afraid to show your feelings—even if it rocks some people's worlds to see you so expressive.
Gemini
Say it loud and proud, Gemini! You might not feel like the most qualified person to speak on certain subjects. But at this new moon, you have a unique perspective no one else can offer. You can't control how it will be received, but at least you'll get it off your chest.
Cancer
What's your prized possession, Cancer? At this new moon, the way you answer this question reveals a lot about who you are and what you value in life. Whatever it is, find a way to honor and enjoy it this month—while remembering that it's just a reflection of something truly priceless.
Most Popular on
Astrology.com