What You Need to Know About May's Full Moon Lunar Eclipse in Scorpio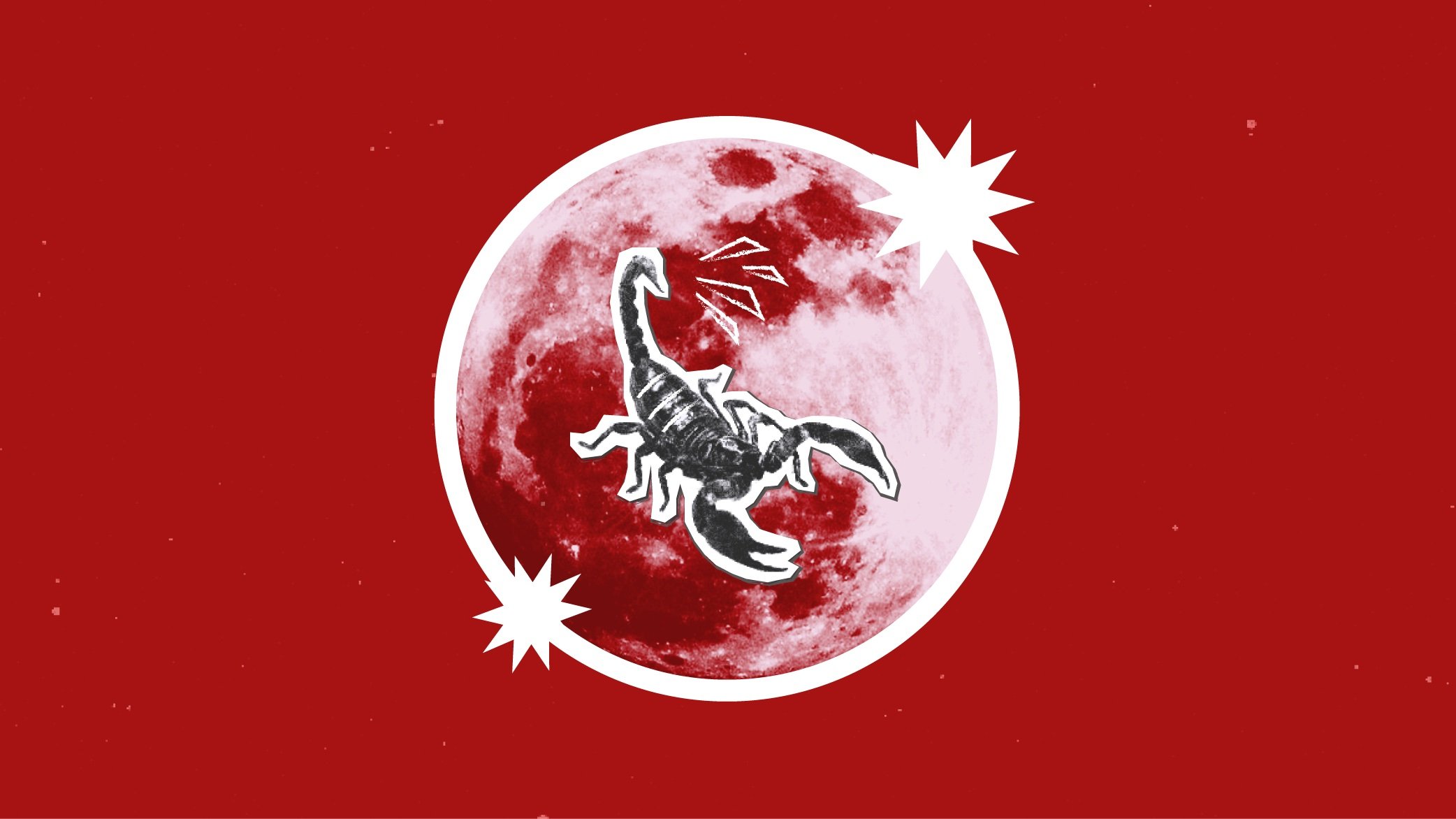 The energy will be intense during the Scorpio full moon lunar eclipse on May 5, as the stars make one final push to remove that which no longer serves you. The energy at play will have a closing effect, tying up any loose ends that have been complicating your life. While the universe's ultimate goal is to support you through this process of transition, that doesn't mean change will come easily. 
In fact, some members of the zodiac may find this cosmic climate to be particularly destructive or disruptive as foundations, relationships, and boundaries are tested. Though each sign will experience this energy differently, major themes around letting go will come to fruition on a collective scale. 
While Scorpio energy can sometimes manifest as dark, obsessive, or spooky, we'll each be given an opportunity to explore new avenues of the psyche. Intimate exchanges will allow you and your closest allies to understand one another more thoroughly. However, you should remember that trust is established over time, being mindful of revealing only what you're comfortable with when it comes to budding companionships. You may also find that it's easier to pick up on the subtle nuances of those around you as your intuition and emotional intelligence heighten. 
Issues that have been brewing throughout the last twelve to eighteen months will come to a head during this astrological event, which could trigger breakups, severed friendships, and professional fallouts. You may feel like you've lost the will to fight for certain people or situations, though final farewells may still be difficult to process. 
Give yourself plenty of space to sort through your emotions, both good and bad, choosing what you wish to build upon and what you're finally ready to be liberated from. On the other end of this spectrum, you may want to tread carefully when addressing tense dynamics, as your counterpart may suddenly decide they've had enough. 
While some partnerships could fall to the wayside during this lunation, commitment may be on the horizon for star-crossed lovers who are happily matched. Don't be afraid to open up conversations around shared goals and what the future may hold, but try not to put immediate pressure on anyone to make solid commitments, especially yourself. 
If something is right and meant to be, there's no point in rushing the process when you could be enjoying a shared journey. If you know you've met someone special but aren't quite ready to exchange rings or cohabitate, focus on smaller steps that will eventually lead to your fairytale ending. 
Relationships will have an important role to play for many, but you should also take care to focus on yourself. Opportunities to evolve will be available to everyone, but you'll need to be realistic about your responsibilities for eliciting such shifts. 
Whether it's time to cut down on certain foods, vices, or habits, understanding the drawbacks of your existence will be just as important as looking toward the future. Clear out what must go now, so you'll be ready to build by the time the Taurus full moon eclipse manifests on October 28 of this year. 
To navigate the full moon in Scorpio, here's your official full moon reading—including your full moon meaning, tips on how to handle the energy, and even a tailored moon ritual—all based on your zodiac sign.
Most Popular on
Astrology.com