How to Prep Your Home for Libra Season Using Your Moon Sign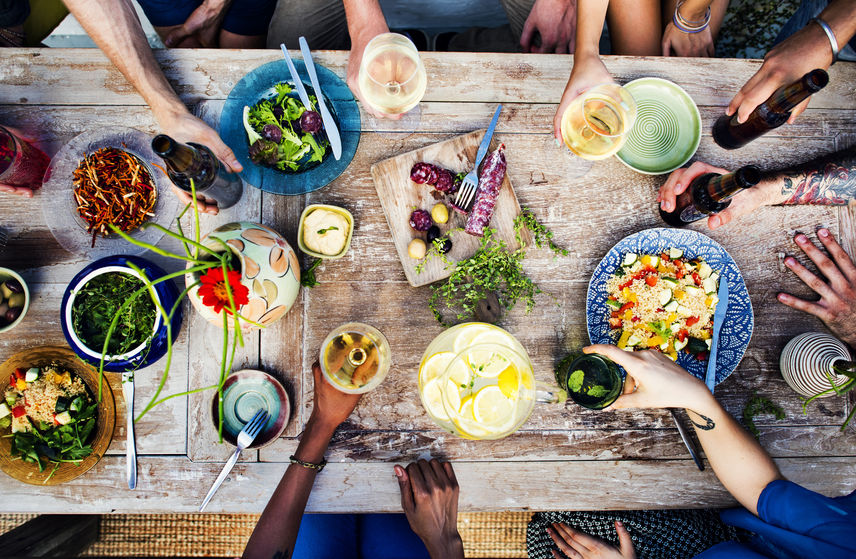 It's finally Libra season, that beautiful time of camaraderie and magic.
Spanning from September 22 to the wee hours of October 23, this season of reconnection usually kicks off right at the autumnal equinox, when there is just about equal amounts of day and night. Not surprising, as Libra is associated with the energy of balance.
Ruled by the symbol of the scales, Libra wants to keep things equal, which is why Libras tend to excel in relationships. Both Libra men and Libra women are excellent mediators, friends, and great people to have on your side.
Right now is a perfect time to explore how your home space can enhance your relationships, bring in a more beautiful and balanced aesthetic, and be a more inviting place to host gatherings with friends.
Let's take a look at some ways you can use your moon sign, which is associated with your domestic life (and, incidentally, also determines what fills you up emotionally), to get your house ready for Libra season.
Not sure about your moon sign? Find out here!
Home Decor Tips for for Libra Season by Moon Sign
MOON IN ARIES
Think: adventure. Do something outside your comfort zone with your friends at your house, Aries moon. Have a painting party and paint your whole house in bold colors. Or for a less drastic approach, use chalkboard paint on one wall and then ask your friends to make their mark.
MOON IN TAURUS
Think: beauty and love for nature. Do something creative at your home that will also support the planet, Taurus moon. Can you repurpose something you were planning to throw away? Get your friends involved and have a housewares swap!
MOON IN GEMINI
Think: learning. You have collected so many books over the years, Gemini moon. Now would be a great time to showcase all the knowledge you have acquired by purchasing a pretty set of bookends to balance your bookshelf.
MOON IN CANCER
Think: nurturing. Host a comfort-food dinner party, Cancer moon. Bonus points for making the dress code "Come in your pajamas!"
MOON IN LEO
Think: high drama. Host a screening of your favorite dramatic movie, Leo moon, or turn one room in your house into a mini-theatre or stage and host your actor/actress/musician friends for a live performance.
MOON IN VIRGO
Think: grounding and organizing. You are already super organized, Virgo moon, so balance comes easy in that department. So now is a great time to channel Venus and add a beautiful piece of artwork that reflects your refined and intricate tastes.
MOON IN LIBRA
Think: balance. You may feel overwhelmed with social obligations, Libra moon, so create a retreat for yourself to relax and reflect in either your bedroom or bathroom. A beautiful mirror can help keep energy and light flowing through your space.
MOON IN SCORPIO
Think: sexuality & partnership. Re-decorate your bedroom to amp up your sex life, Scorpio moon, paying close attention to color, texture, and lighting.
MOON IN SAGITTARIUS
Think: inspiration. Have a bonfire for your friends where they can burn all their old papers and junk mail to make space for spiritual inspiration and growth, Sag moon.
MOON IN CAPRICORN
Think: goals. Now could be a good time to grow your goals, Cap moon, harnessing the plant energy of thyme, which is associated with the sign of Libra. Write out an intention and put it in the bottom of a pot and let it (and your dreams) grow.
MOON IN AQUARIUS
Think: activism. Charge your home with your passion for social justice by hosting a fundraiser for a good cause, Aquarius moon. You'll feel the high vibrations from doing good all season long.
MOON IN PISCES
Think: healing. Designate some space in your home for escaping into your imagination, Pisces moon. Anything from a blank page in a nice journal, to a window with a pretty view, to a meditation room. You'll be more able to engage with your friends when you really make room for bringing fantasy into your daily life.
Image Copyright
Most Popular on
Astrology.com