Mercury and Venus In Libra Help Us Get Creative and Explore Connection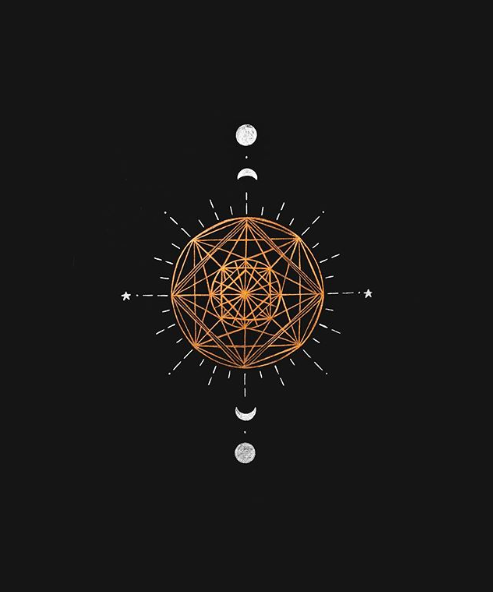 Mercury and Venus will both enter Libra on September 14, one day after forming a conjunction in the final degrees of Virgo. As the air element has been absent from recent astrological transits, the return of Venus to its airy home of Libra in the company of Mercury will bring a revitalization of social interactions and capacity for effective communication. Venus directly expresses its essence of beauty, style, and harmony in Libra, making it a fruitful time to explore our connections with others and experiment with new ways of creative expression. Mercury will enter Scorpio on October 3 while Venus enters Scorpio on October 8, giving us about three weeks to take advantage of their time together in Libra.
Read me: Venusian Aspects and Practices: Learn How to Feel the Love
Remarkably, Venus and Mercury will be traveling within five degrees of one another for almost the entire month of September. Mercury will be blending its nature with Venus in Libra, heightening our ability to creatively contemplate circumstances as well as discern how to reconcile our own needs with those we are in relationship with. As we engage in relational dynamics during September, we will gain clarity for our own feelings and values through the feedback of our interactions. We can also become more sensitized to power dynamics as well as triggers of tension within relationships, leading to insights for how to mediate conflicts and facilitate cooperation wherever it is needed.
We will receive an immediate message concerning the entrance of Mercury and Venus into Libra on September 14, as the moon enters Aries and forms an opposition with Mercury and Venus on the same day. However, the most pivotal period of Venus and Mercury's transit through Libra will occur between September 22 and 30, as they will both form a catalytic square aspect with Saturn and the lunar nodes, followed by a harmonizing sextile aspect with Jupiter, and then another square aspect with Pluto. During this time, we can gain a stronger sense for however we need to rearrange our priorities and goals in accordance with whatever deep changes have been happening this year.
What's in the stars for you this month?
As Mercury and Venus move through change-inducing aspects with Saturn, the lunar nodes, and Pluto, we become sensitized to whatever elements of our lives have become out of balance in recent months. We become aware of the ways in which our own emotional needs have not been met, as well as if we have been neglecting or misunderstanding the needs of certain relationships. We may also become sensitized to issues of unfairness and injustice in personal and collective events, feeling driven to find ways to rebalance the inequity. The week surrounding the Libra equinox will be a busy period in which we will be pulled into important social interactions while also needing to respond to shifts that bring dramatic change.
Read me: Mercurial Aspects and Practices: Get the Best of Mercury's Frenetic Energy
At the same time, as Mercury and Venus move through a supportive aspect with Jupiter in Sagittarius, we can realize how to envision plans for accomplishing our long-term visions and goals that take account of changes in personal narratives. Venus and Mercury together in Libra while in a harmonious aspect with Jupiter will help us clarify the different sides of difficulties, enabling the discernment of ways to find common ground for collaboration or mend whatever has become fractured. Due to the strength of Venus in Libra for coordinating aesthetics, we may also become inspired to redecorate living environments as well as develop a new style of personal presentation that feels more authentic. Open yourself to receiving guidance with where to best direct the healing and harmonizing gifts of Venus and Mercury in Libra.
Art by Ameya's Realm
Store
Recommended Reports For You
Most Popular on
Astrology.com