Mercury in Libra: Let Creativity Flow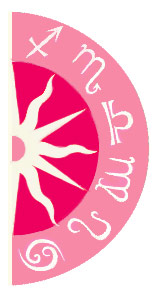 Harness the power of your mind today and get organized!
Thanks to a helpful sextile between Mercury in Libra and Saturn in Sagittarius, this is a great day to reorganize your workspace or revamp the structuring of a creative project. Consider throwing an impromptu party tonight: Libra thrives in the company of friends and associates.
You can also use today's energy for detail-oriented task management. Saturn is all about putting in the hard work in order to improve the existing structures within your life, and paired with expansion-loving Sagittarius, any effort put forth during this transit can lead to long-term results.
We suggest blasting Guordan Bank's "Keep You in Mind" while you dig into your project of the day. This jam will bring just the right mix of smooth-talking Libran energy mixed with the possibility of long-term Saturnalian commitment to set you on the right path to get it done right.
Also, sidenote: relationships and love get a boost tomorrow as Venus enters Libra, bringing forth the urge to communicate and connect. Venus in Libra asks that partnerships be based on fairness and peaceful interaction.
Get two powerful perspectives of your love relationship to find out how well you mesh… or if it's just a mess.
No need to rush, but make your feelings known. This could be the start of something wonderful.
Store
Recommended Reports For You
Most Popular on
Astrology.com