Mercury Retrograde: Six Tips to Help You Survive and Thrive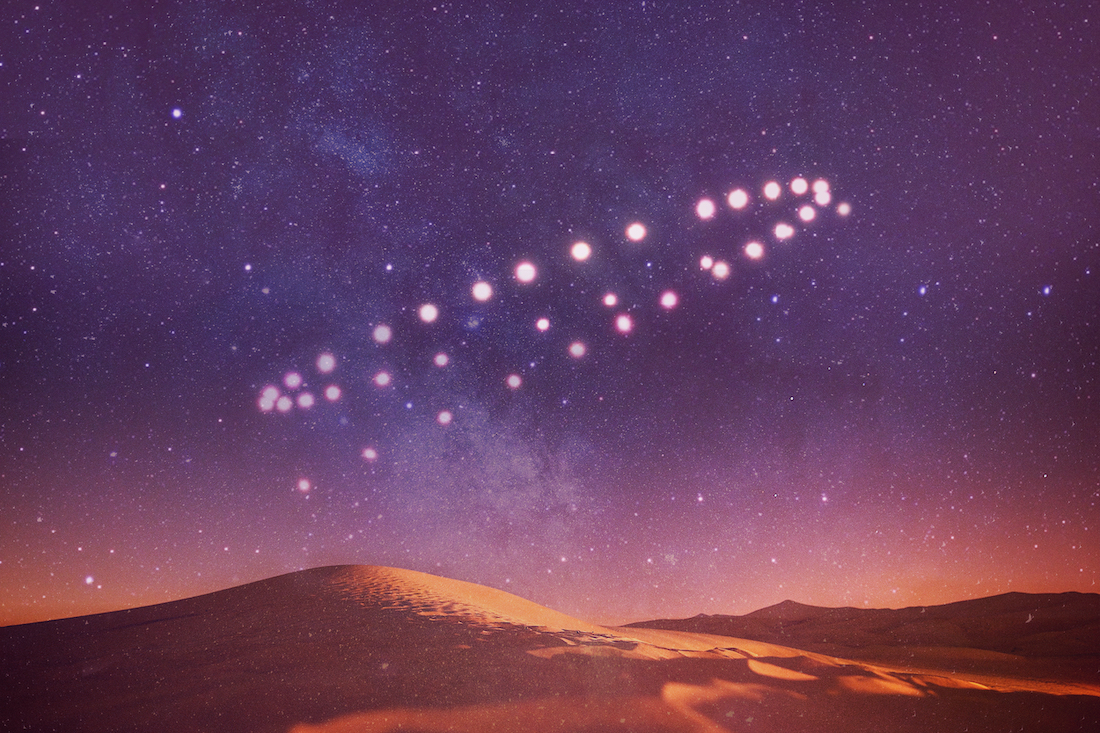 Life during Mercury retrograde can often resemble a tumble down the rabbit hole: what's waiting is a peculiar, fairly daunting, and at times chaotic journey. The woes that occur during retrograde can put a damper on your life, so having some help with navigation is a definite bonus. Facing Mercury retrograde head-on with a strategic approach will help keep navigate the recesses of the rabbit hole—or at least keep you prepared for it.
We put together a simple but crucial list of Mercury retrograde dos and don'ts that will help you stay six steps ahead of this cycle—and transmute the seemingly chaotic time into an enlightening experience.
DON'T
It's important to know that there are certain things best avoided until Mercury goes direct. Steering clear of these things while Mercury appears to move backward will help ease the detriment of its forces and keep you from additional chaos.
Don't plan a long-awaited, dream vacation.
If you're planning on boarding a plane and embarking on the vacation of your dreams, you should think twice. It's best to hold off on the intricate travel plans in lieu of Merc retrograde's tendency to interfere with flights. Last minute complications and itinerary stress don't necessarily scream "best trip ever." If you can avoid traveling—or solidifying future. travel plans—until the planet is back in its normal motion, you will be happier and more at ease in the long run.
Read me: Ceres Is All About Self-Care and Summertime
Don't send an important message over text.
If you have something on your mind and have an urgent message to send to someone, avoid picking up your cell phone. This cycle loves to send technology, and communication in general, into a haywire frenzy, so your message is not very likely to go through—or be well-received. Rely on face-to-face communication to avoid potential failure. It's probably better to do so, anyway.
Don't make impulsive decisions.
You may be in the "why not?" mindset when faced with a decision to make—but that "why not" is Mercury retrograde. Mercury R=retrograde is a time of fuzzy thinking and blurred decision-making, so stay clear of spur-of-the-moment choices and keep the big decisions on hold until a change in planetary motion.
What's in retrograde right now?
DO
While the difficulties of this cycle may seem to overpower its other energy, Mercury retrograde can also be a time to augment emotional roots. Self-enlightenment and revelations can occur if we take advantage of the season's reflective and insightful gifts. This cycle has the potential to awaken your mind and heart to certain truths when you open up to it.
Do re-visit past wounds and experiences.
While it may be difficult, this season is a perfect time to think back and reflect on hardships. This is the time to adopt a new mindset and see things from a new, improved perspective. Seeing things in a new light will enable you to make important adjustments in your life.
Do take time to breathe.
The stress and uncertainty cast on you this season can quickly add up and consume you. Rather than falling to the excess imbalance, take some alone time to focus on your breathing. Acknowledging the air flow and focusing on inhalations and exhalations will help quell your rampant stress. You will feel more balanced and in tune with yourself, enabling your mind to be more open and focused.
Read me: These Breathing Exercises Will Help You Reconnect to Your Life Force
Do mend broken relationships.
If there was ever a time to pick up the shattered pieces of glass, it's now. Take this time to re-visit past relationships, giving you an opportunity for closure. It's not a time to rekindle, but rather to reflect and acknowledge the relational behaviors—yours and others—that have impacted the way you are in the world, for better or worse. Let the retrograde forces do their thing so you can move forward with clarity.
Art by Emma Rodriguez
Store
Recommended Reports For You
Most Popular on
Astrology.com