Your North Node, Destiny, and Aspects: Inner Planets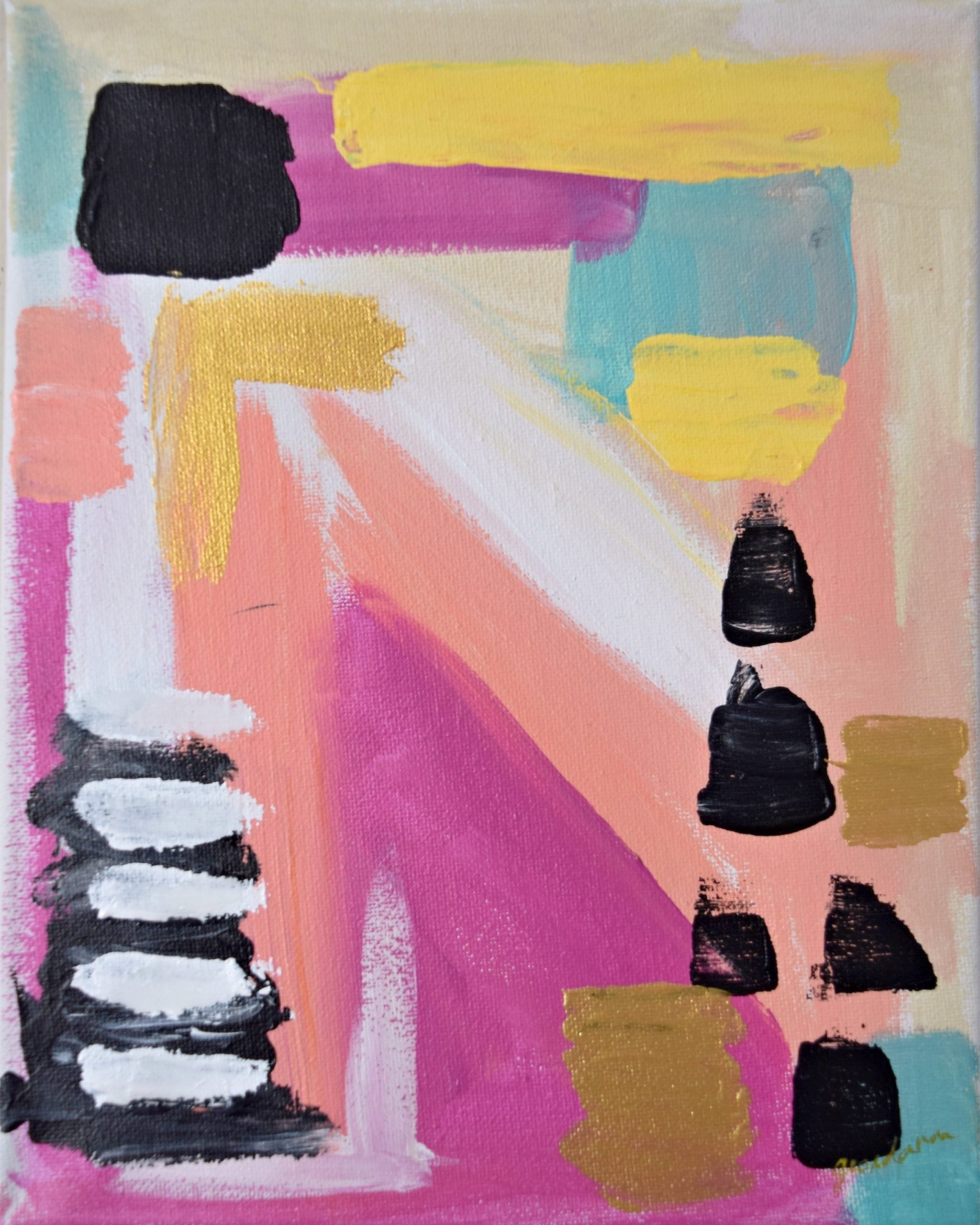 In astrology, the lunar nodes, commonly referred to as the north node and south nodes, represent mathematical points in a birth chart that are connected with our karmic fate in this lifetime. The north node represents where we are headed and skills we must work toward mastering in this life, while the south node highlights us our strengths and characteristics that we already possess.
Understanding what signs your nodes are in and which houses they occupy in your birth chart can offer immeasurable insight on your personal journey in this lifetime. But there are other elements at play: The aspects they form with other planets in your birth chart. This is the first article in a two-part series exploring north node aspects. We will look at what it means if one of your personal planets forms an aspect with your north node in a conjunction, opposition, square, trine, or sextile.
Conjunctions are actually known as a "hard" aspect—but only because their pull is so strong. When two planets form a conjunction, the energy can either increase positive or negative effects depending on the planets involved. Hard aspects include both the opposition and square, which can both increase tension. Typically, the opposition will amplify the energy. "Soft" aspects include both the trine and sextile. Under the trine, the influence will be a little stronger than the sextile.
We're going to start with the inner planets, or personal planets: the sun, moon, Mercury, Venus, and Mars. Let's take a closer look at which aspects will help or hinder your karmic voyage during this lifetime.
What's your ultimate destiny in this lifetime?

Conjunction
The sun is our outer most self—it's vibrant and joyful. When the sun conjuncts our north node, a person might experience a little more luck, things might fall in place easier, or you might be in the limelight, as the sun loves to be the center of attention (and our solar system). It also represents masculinity and fatherly figures—this can indicate a strong relationship with a father figure in your life.
Soft Aspects
The trine and sextile are very similar to the conjunction, but on a lighter level. Achievements will come more easily and your personality and sense of self is generally accepted by others. You're well-liked and might experience financial abundance. This also indicates a harmonious relationship with father figures in your life
Hard Aspects
The opposition and square require some type of sacrifice. There's the need to put your ego aside for a greater purpose. You might be incredibly driven and goal-oriented, but have to learn to battle your ego and put it in check in order to make successful strides along your life's path.

Conjunction
The moon represents our subconscious and our emotions, and with this placement, psychic abilities may be present. You might feel that you are an especially sensitive person, picking up on others' energy. Your sensitivities and emotions can help you along your path by helping others heal and recognize their feelings. The moon is also a symbol for mother figures in our life, and this can indicate that you were incredibly influenced or close with your mother
Soft Aspects
The sextile and trine can indicate a sensitive person, who is ruled by their emotions. You may nurture others, or your upbringing may have been incredibly nurturing. You can have a magnetic personality and are often well-received publicly. You're likely a creative person who uses art as some type of outlet and that will factor into your career and life path.
Hard Aspects
The square and the opposition can show us that our relationship with significant women in our lives or women in general—albeit possibly challenging relationships—will help us grow. You might not have experienced enough nurturing as a child and had to care for yourself in some way. When you learn to tap into your nurturing skills, you can grow the most. Don't be afraid to be vulnerable.

Conjunction
This conjunction means you born with a serious brain! Intelligent and open-minded, your soul's journey requires mental stimulation and communication skills. Your thought process is part of the evolution of your journey and will undoubtedly lead to bright ideas. You have the ability to influence and introduce new ideas and innovative approaches to doing things. There can be a tendency to give into gossip, so use your powers for good.
Soft Aspects
The trine and the sextile reveal a strong and diligent mental capacity. You're likely to be quite chatty and an excellent communicator, which will serve you well in the long-term. You're adaptable and versatile, but it's important to make decisions based on what will work best in the long haul, not based on the now and what's trendy. Your siblings may have helped shape how you communicate or the person who you are today.
Hard Aspects
The opposition and square indicate a pain that can link back to one of your siblings or the way you learned to communicate. Your growth will happen once you understand the challenges your sibling brought and use its pain as power. There is also a struggle to balance intuition and intellect. Any type of communication work will help you along your path to find your soul's ultimate journey. Writing, singing, or journaling will help you unlock your higher self.
Learn more about your past-life lovers…

Conjunction
Venus is all about love, comfort, luxury, beauty, and self-worth. When our north node forms a conjunction, these aspects of our lives come naturally and easily. We may be creatures of comfort with this aspect, and we're sure as hell popular. You're likely a relationship-type person and attract them on a regular basis. There is interest and talent in the arts.
Soft Aspects
Building strong relationships in your life is a priority with the trine and sextile. You'll feel most complete when in a partnership, and your partner might aid in assisting your soul's work and journey. You're likely surrounded by abundance in many forms, and probably consider yourself lucky in many ways.
Hard Aspects
The opposition and square can indicate that your painful relationships will push you to grow the most during this lifetime. It's through the failures that you'll be able to access a new sense of self and purpose. Who you love and what you desire in terms of monetary wealth may conflict with your value system. You're very artistic by nature and tapping into this will further your growth

Conjunction
Mars rules our animalistic instincts and can often provide clues to our vitality and physical self. With the conjunction, you're likely a strong, healthy person who has incredible staying power. You're ambitious and passionate about the life you lead and are likely impatient. Your influence in strong and that can factor into what you choose to do with your life and how you spend your time. You're hand-crafted (or in this case, planet-crafted) to be an entrepreneur.
Soft Aspects
You have great forward motion with the trine and sextile when it comes to projects and making decisions. It takes a lot to shake you, once you've realized what you want to do and you feel passion deep within your soul, you'll make sure you meet your end goal. You're energetic, spontaneous and fun to be around. Your life will require adventure and freedom in order to feel fulfilled.
Hard Aspects
With the opposition or square you may be overly competitive. Growing up you may have felt like you were in direct competition with your peers or siblings. This discord will cause you to grow if you can channel that stamina and drive for your best interests. There can be a lack of compromise with this placement, which will need to be worked on in order to access your journey's ultimate purpose.
Most Popular on
Astrology.com