Embrace Your Darkness With These Tarotscopes for Scorpio Season 2018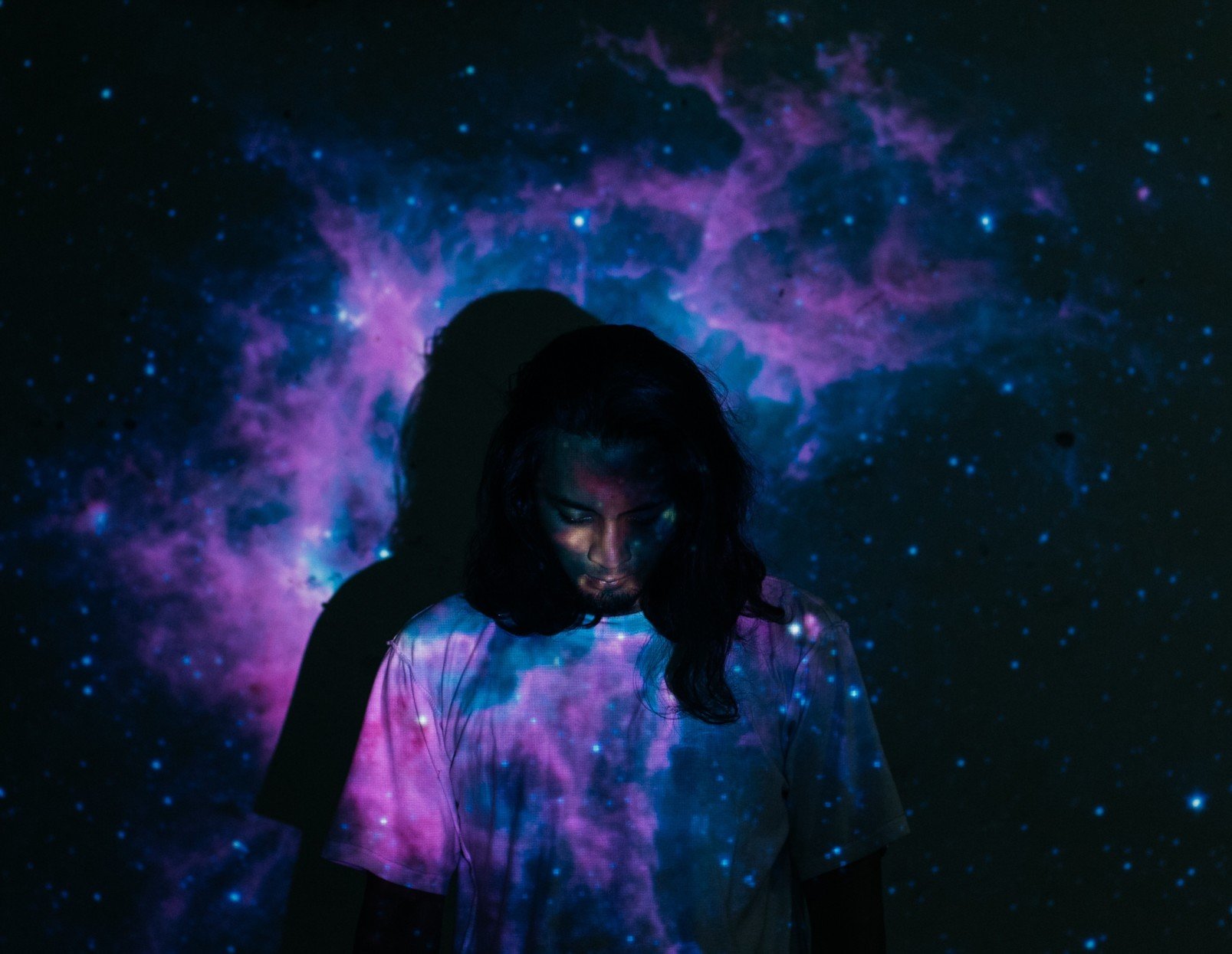 Scorpio Season 2018
October 23 –  November 22.
Traditionally, Scorpio season is known for drawing out our shadow sides and, this year, the season of sex, death, and transformation is sure to bring major changes for all of us.
Venus stationed retrograde in Scorpio on October 5, and will have all of us re-evaluating our partnerships, money, and self expression, while pushing us to self-reflect and invite a deeper sense of intimacy into our lives for the first half of the season.
Need help taking a closer look into your intimacy issues?
Mercury is also moving through Scorpio this season, nudging us to be far more exclusive about with whom we share our thoughts and how we share moments. Also, the full and new moons that occur during Scorpio season will trigger deeper waves of understanding and help us connect with what the universe is prepping and priming us to build and create.
Now, let's look to the Tarot to get a deeper understanding of what is in store for you.
These tarotscopes can be read for your sun, moon, and rising signs.
ARIES
5 of Wands & 2 of Pentacles
This Scorpio season, you're firing on all cylinders, Aries. This is most likely because Mars, the planet that rules your sign, is finally strong and helping you to make moves when it comes to your work, goals, and purpose.
The cards and cosmos both are giving you the green light to be the natural leader you are. It is time to stand front and center and let your voice be heard and your and talents be known.
You will also most likely be taking on multiple projects and handling a lot of  responsibility, so make sure that you are taking care of yourself. You need to keep your energy high and momentum going.
2 of Pentacles paired with 5 of Wands is notorious for piling a lot on your plate but only for short amount of time. Be careful with who and what you are promising. Make sure you can follow through on those commitments to avoid any future disappointments and frustrations that may arise in  November and December.

TAURUS
10 of Wands & King of Swords (Reversed)
It seems like stress and frustration could be higher than usual for you this Scorpio season, Taurus. It doesn't help that there seems to be someone in your environment that is pushing deadlines, expectations, or negativity your way.  Try to access empathy by realizing that perhaps they are being stretched too thin as well.
The King of Swords (Reversed) reveals that you may come across as cold, calculating, and harsh with your words and demeanor, even if that is not your intention. Your sign's ruler Venus will be retrograde for most of this season, potentially drying up the sweetness in relationships and making your money flow turn to a trickle. Plan ahead for this now so you're not overburdened then.
The good news is that it is temporary and is teaching you self-reliance. You'll come out stronger in the end after flexing your muscles of independence!

GEMINI
8 of Pentacles (Reversed) & 7 of Swords (Reversed)
This Scorpio season might bring a dip in your energy, Gemini. Either you're taking on too much or just not feeling motivated. You might also notice others around you skating by, just doing the bare minimum.
Gemini's have a tendency to have many ideas and interests at one time, so it's possible that you are mentally overwhelmed or distracted. Pace yourself and do the best that you can.
What can help is revisiting old projects and people and fine-tuning those connections and relationships. In the meantime, capture your newer ideas as they come through for the next couple months, when your mind will be clearer and your energy levels higher and focused.

CANCER
Knight of Pentacles and 8 of Wands (Reversed)
Moon child, you'll need to take your time. Pace yourself. Even if life seems to be speeding by and there are many things you know you want – or need – to do, you still need to take a deep breath and go slow.
There will be a lot of action around you this Scorpio season, Cancer. You might find yourself feeling like a spinning top, and it's important that you pause to connect with your intuition to determine your next steps.
Even if deadlines are quickly approaching or people are pushing down on you with expectations, there is no need to rush into anything. As a cardinal sign, you draw your power from your emotions so stay grounded so you can FEEL clearly what you need to do next and act accordingly.

LEO
Page of Cups & Hierophant (Reversed)
Leo, your heart is pulling you in a direction that may be totally different than your usual norm, but this is the spice that makes life exciting!
Page of Cups is showing up to present an invitation that pulls at your heartstrings while the Hierophant suggests that it most likely will be something unconventional.
It's easy to ask others for advice as far as what you should do, but honestly some questions can only be answered from your heart.  Don't be afraid to walk your own path this Scorpio season. The butterflies in your stomach will be confirmation that you are doing the right thing and at the right place at the right time.

VIRGO
STRENGTH & 8 OF CUPS
Scorpio season will bring to you the chance to change your scenery and life in BIG ways, Virgo.
8 of Cups has a notorious reputation for suggesting some sadness and disappointment. But, it's important to realize this: The moves you are making this Scorpio season are absolutely for your highest and greatest good. They will come with perfect timing and will lead into you into a space where you will be better able to thrive.
The Strength card confirms this. This card only appears for those who are capable and are channeling their energy in ways that are constructive not only in the moment but also for the future.,
Feeling emotional during this transition is normal. Be sure to also pull in the element of excitement, because this is a clear sign that you are evolving to the next level.

LIBRA
THE LOVERS & WHEEL OF FORTUNE (Reversed)
As the ruler of your sign will be retrograde all of this season, Libra, you might be feeling in a funk, unlucky, or confused for just a moment as the cosmos rearrange themselves.
However, this is the best time for you to settle yourself. Life has honestly been a bit wild for you lately and it doesn't seem like you've truly had a chance to catch your breath.
This Scorpio season may not feel easy. You'll need to look at the people and things that you truly want to surround yourself with. And, I mean, really look at them. Go over this area of your life with a fine-toothed comb, and  remember: quality over quantity.
The universe will support you through this by placing you in positions where you will need to choose, which is not easy for you. But know that, at the end of the season, you'll have a chance to start over fresh and the wheel of luck and fortune will turn in your favor once again.

SCORPIO
HERMIT & THE CHARIOT
Happy solar return, Scorpio!
The Hermit can suggest that you'll want to take some quiet time pulled away from the world for a moment. But, more than that, it suggests that you are going to be need to look internally for what will make life here on earth more magical for you.
While the Hermit gives you a chance to see the truth of what feels right for you, what is missing, and what you want, the Chariot supports you in making those moves to bring it all in.  
This season, look for what is missing. But, instead of seeing lack, adjust your eyes so you can see the opportunity. Make your wish from your heart while you blow out the birthday candles, and your intention will grow.

SAGITTARIUS
THE WORLD (Reversed) & 6 OF CUPS (Reversed)
Sagittarius, this season the cosmos have positioned you to learn the most in a short amount of time. This is something to welcome in with open arms! It's the  universe's way of making sure that you will never be stagnant.
However, you will be tested. Old situations and people from your past have a higher chance of popping up into your life again. It's up to you decide if you want to reconnect or not.
If you do decide to take a trip down memory lane, make sure that you are taking with you the lessons that you have learned so you're not repeating mistakes that originally may have tripped you up. Remember, when you know better you do better, so apply all that you have learned and shoot for a different outcome.

CAPRICORN
PAGE OF SWORDS & FIVE OF CUPS (Reversed)
This season, your mind will be lit up and active with ideas, important conversations and connections, problem solving, Capricorn!  
The Page of Swords gives you strength and power behind your words and thinking. This is a chance for you to see the silver lining in everything and fix any issues as they arise, so that the projects and relationships you are building are strong and able to withstand the test of time.
Also, you may find yourself being drawn to pick up old hobbies and interests. Follow that instinct! It will act as a stress reliever. Ease up, and create space in your schedule to make time for mental breaks that are not connected to your work and you will be the better for it.

AQUARIUS
7 OF PENTACLES & 8 OF CUPS (REVERSED)
Aquarius, you have a chance to revisit someone or something from the past this season… and it's up to you to decide what you are going to do with this connection.
For someone who has been been spending so much time focusing on attracting new energy into your future, it can be confusing when old opportunities show up. But, this is a chance for you to revisit what did and didn't work then, so you can apply it in ways that will help you as you move forward.
The 8 of cups might make you feel like you're moving backward, but 7 of Pentacles wants you to take a step back and look at the greater picture. When you do, you will have more clarity around where you should focus your energy, because you will be able to see what is growing.

PISCES
8 OF WANDS & JUDGMENT
Life comes at you fast with the 8 of Wands and Judgement card combination, Pisces!
Something is blowing in through an open window and into your life. And on this wind you will find excitement, but more importantly, awareness.
You are the sign that is most often connected with the cosmos. And, when you're drifting on the wave of your own imagination, it can be tough to see things for what they actually are.
However, whatever this is will help you to see life clearly. Use the knowledge you gain to build a firm foundation to give your dreams fertile ground to grow and thrive!

Most Popular on
Astrology.com